Here's how you can get your hands on Milk Makeup's new holographic stick
Milk Makeup's holographic stick is a game changer. Take it from us, it's much easier to strobe with a stick. Plus who wants to do a full face of face mapping this summer? No thanks, we'd rather swipe, blend, and move on.
The newest holographic stick by Milk Makeup is getting a lot of buzz. The Mars-inspired shade looks perf for warmer weather and looks like the perfect accompaniment to all that peach makeup we've been buying.
The Mars holographic stick isn't officially released until May 2nd but good news — you can score it early via the Sephora app or on Milk Makeup's website.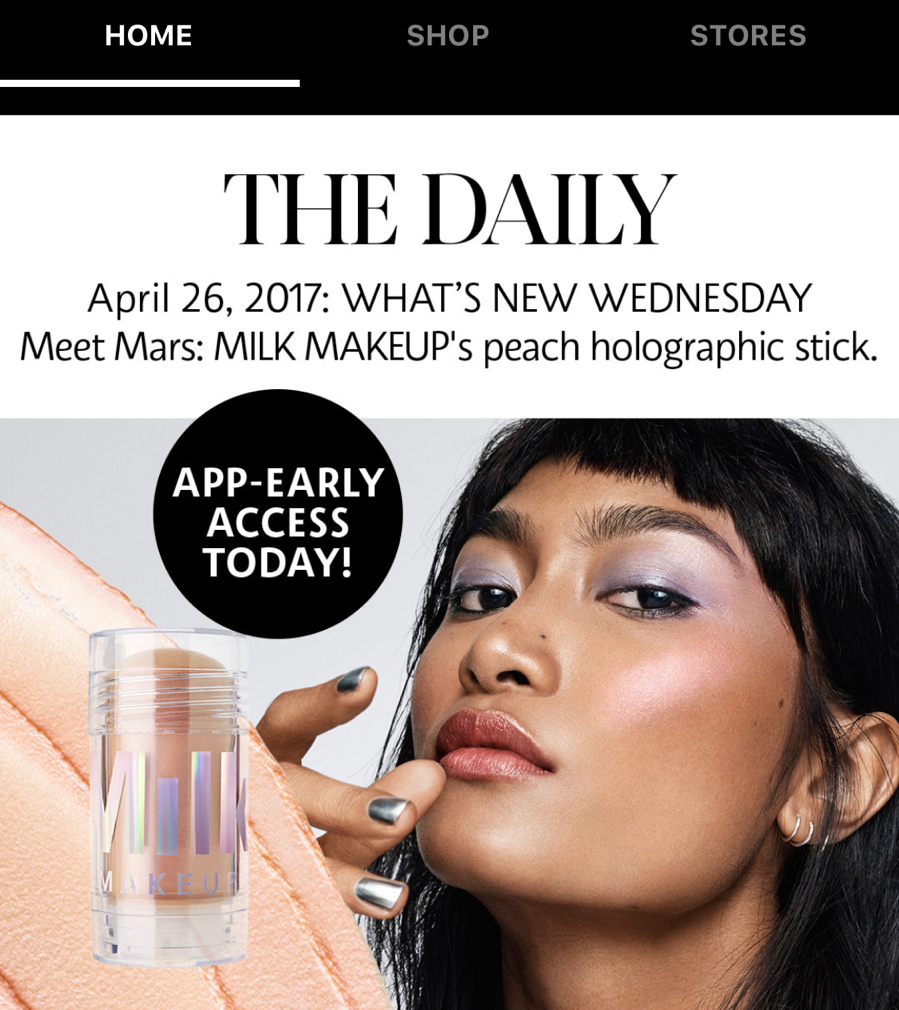 Feelin' it? Here are the deets. The Mars stick is priced at $28, can be worn on eyes, lips, body, wherever and is formulated with coconut oil, avocado oil, and mango butter to nourish the skin. The finish is peachy with a pink shift in the light.
Here it is swatched alongside the uber popular Supernova shade.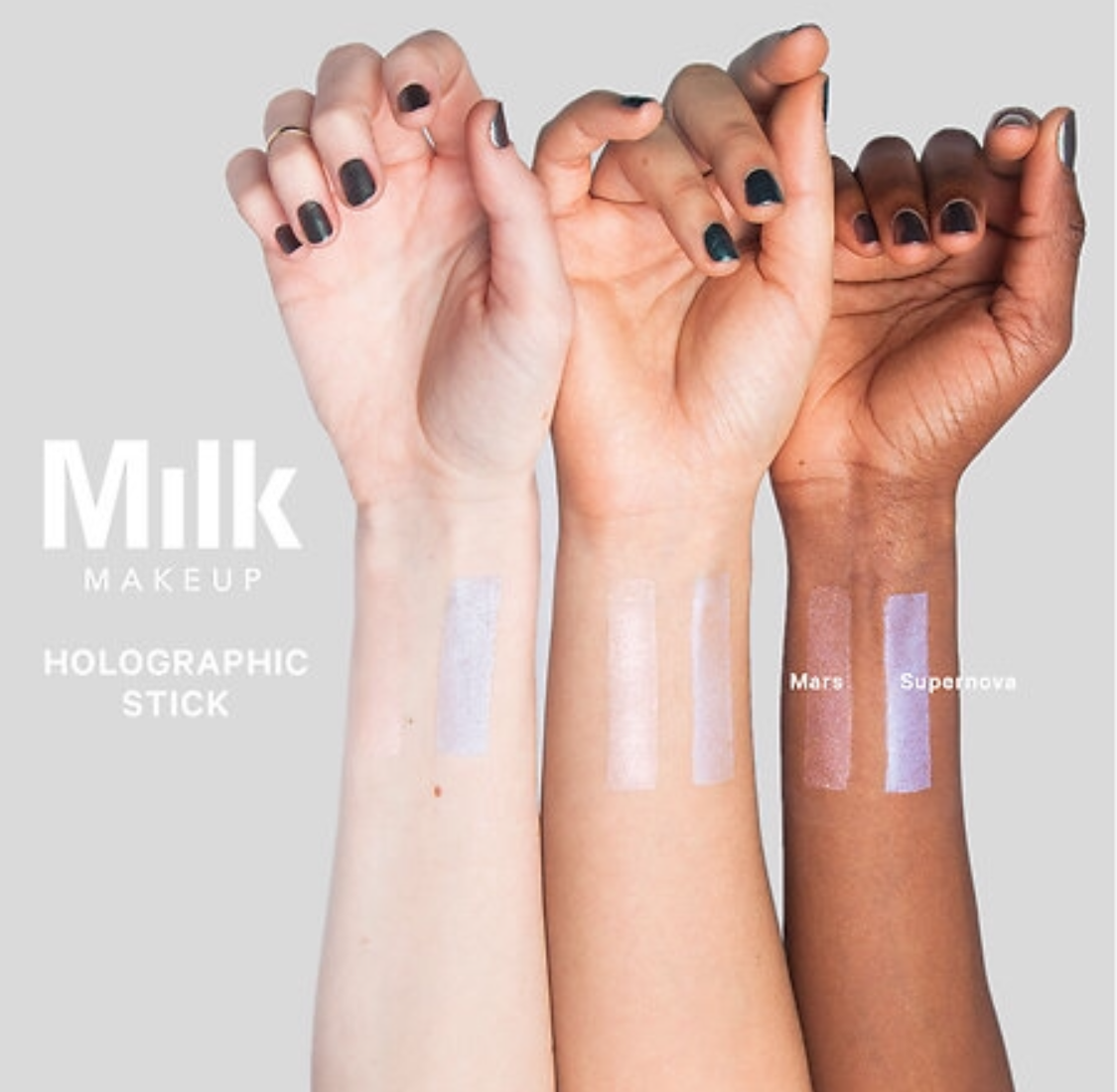 Here's Mars being all beautiful and whatnot in natural lighting.
Download the Sephora app now to shop or head on over to Milk Makeup's site for early access. Happy strobing!