OMG: Milk Makeup is releasing the first-ever solid toner
Ever since everyone's favorite new cool-girl makeup brand, Milk Makeup, hit the scene, we've fallen in love with their innovative products, creative packaging, and overall transparency. Their latest product, the Milk Makeup Matcha Toner, is the first-ever solid toner on the market, and we are SO intrigued by it!
If you haven't already checked out Milk Makeup's gorgeous makeup collection, surely this toner will entice you to give it a whirl. If their stunning highlighters, glowy foundation, and silky blush oils are any indication, it's going to be a total game-changer. As with all of Milk Makeup's products, the Matcha Toner is vegan, cruelty-free, and gluten-free.
Milk Makeup's Matcha Toner will be available on May 2nd for $26.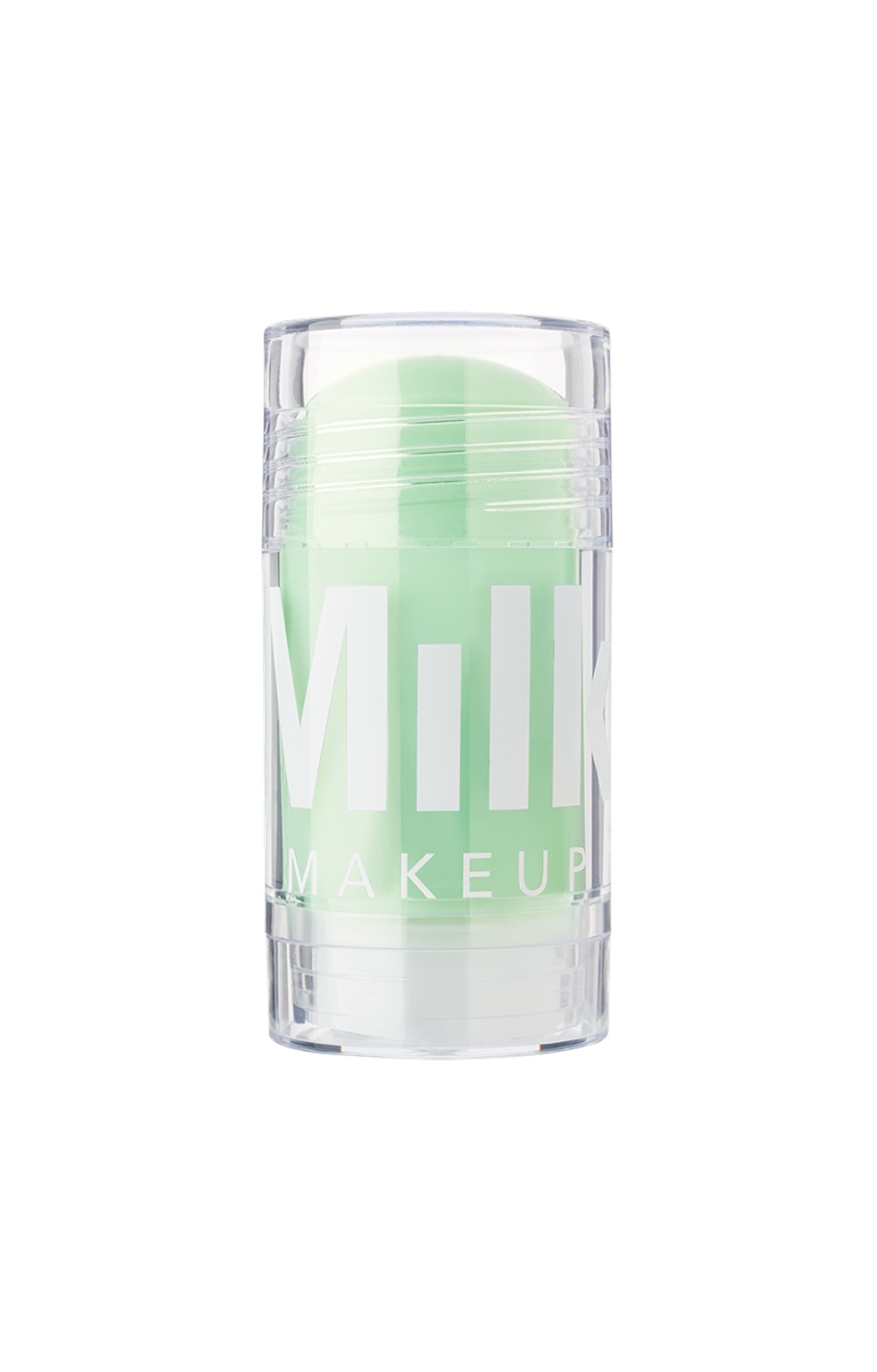 You can pick it up at online at Milk Makeup, and in-stores as well as online at Sephora and Urban Outfitters.
One of the benefits of the stick formula is that it couldn't be easier to use. You just swipe it gently all over your clean skin and then rub in the excess with your fingertips. We're all familiar with liquid toners, but this is the most original one we've seen! Not surprising coming from Milk Makeup, of course, since their solid products are all a sensation.
This matcha-infused toner stick refines and preps skin for moisturizer and makeup, leaving your pores nice and clean and your skin smooth and hydrated. It's made of kombucha and witch hazel to purify pores, while the matcha green tea detoxifies and protects your skin. It hydrates your skin with organic cactus elixirs that also help to calm irritations.
You can just toss this guy in your bag no matter where you need to go and refresh your skin on demand. It even passes airport security checks, so you don't need to worry about having any trouble with the TSA when you travel — an absolute must from beauty products these days!
This is going to be a lovely addition to Milk Makeup's collection, and we're excited to try it for ourselves. We love any and all innovations in makeup and skincare, and this seemingly simple product might just throw us all for a loop with how fantastic it is! Keep your eyes peeled come early May!