Madewell and Milk Bar created a line that captures the comfort of a warm cookie
Is there anything more comforting, more satisfying, than a warm cookie and some milk?
Fresh-out-the-oven cookies are at the top of our gratitude list. Following closely behind, however, is the perfect pair of jeans and a soft white tee. When you put these two together, what you get is us freaking out over Madewell and Milk Bar collaborating on a four-piece collection inspired by warm cookies, baking, and of course, denim.
While Madewell has made a name for itself with its quality jeans (and a minimalist's dream staples), Milk Bar has become a New York City staple for its innovative cookies and treats.
The line, which drops on December 5th, features the best of both worlds. There's a cookie-emblazoned T-shirt and bandana, a denim apron, and a denim-inspired cookie mix that's limited-edition. Thankfully, this collection will be available at Madewell and Milk Bar, both online and in stores, so you can get your baker friend a gift they'll actually love to wear. In a press release, Milk Bar founder and CEO Christina Tosi discussed working with Madewell's head designer, Joyce Lee. Christina says,
"Joyce and I don't color inside the lines. We always have our eyes open for inspiration or ideas from unexpected places. This collection is a reflection of us letting our imaginations and creativity run wild in two areas we're both passionate about, style and food. It's been a thrill to work in different crafts and create something special, which we hope will provide as much delight to others as it did to us.
If you're looking for a sweet tee or a cool denim apron, then consider this divine intersection.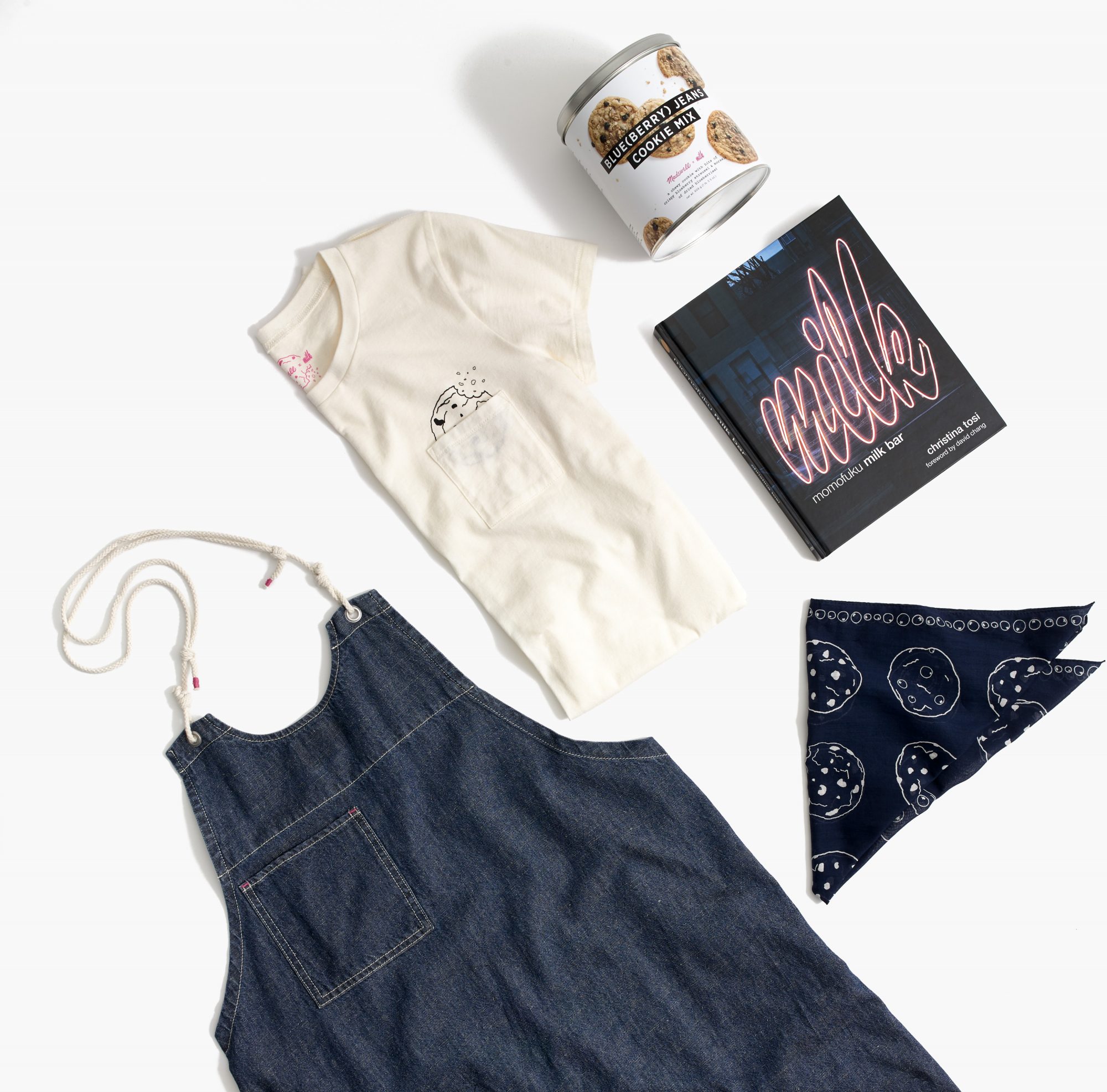 If you want something that's more of an experience, then the Blue(berry) Jeans Cookie Mix with blueberry streusel topping may just be your perfect pair.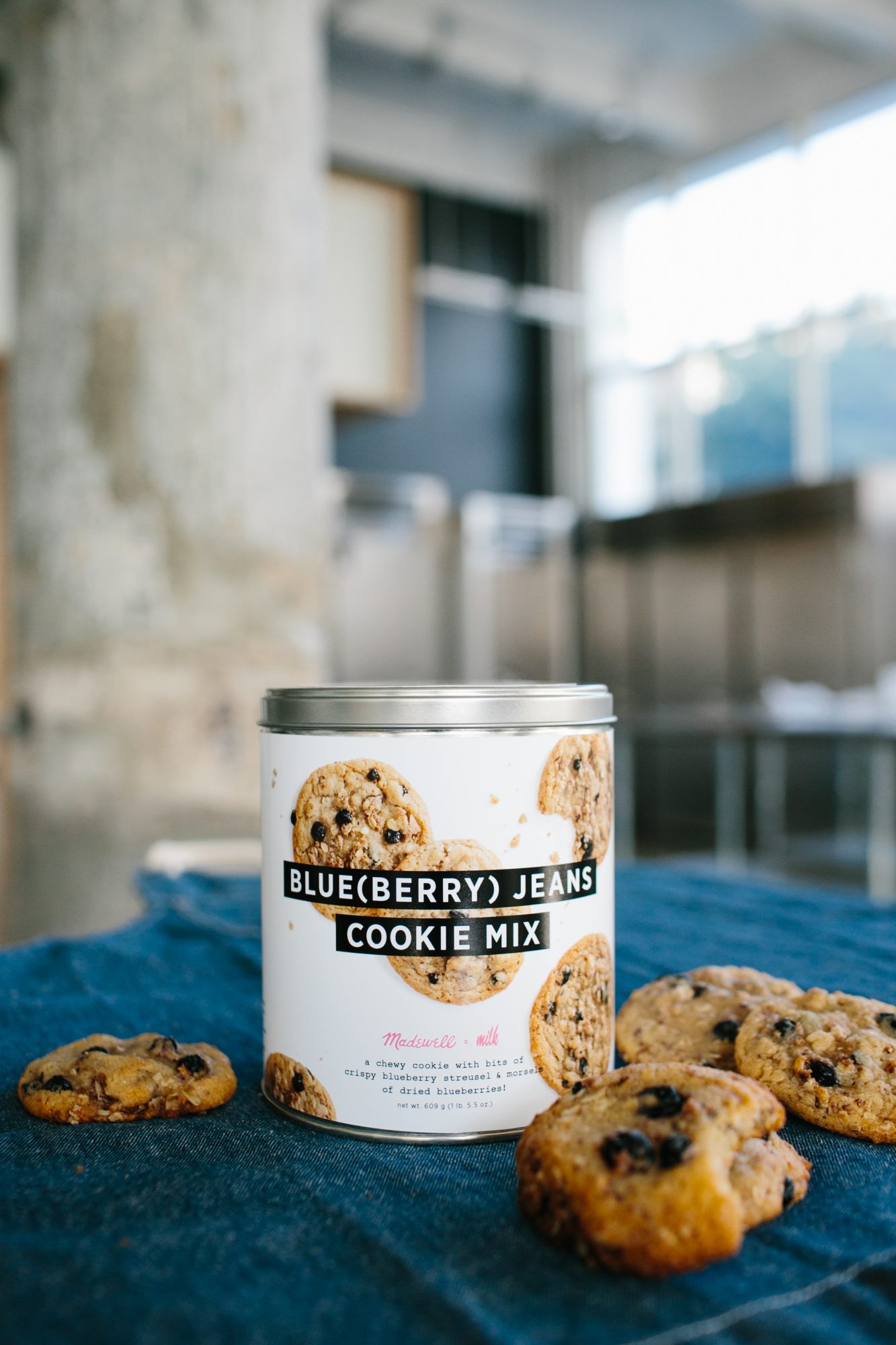 With prices ranging from $18.50 to $45, it seems like the perfect holiday gift won't be too hard to find. And thankfully, it's bound to be delicious.