We love Miley Cyrus's look at Wango Tango, because it was almost like the anti-costume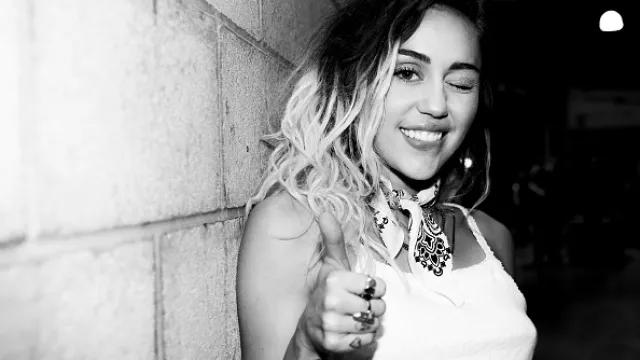 At Wango Tango, our girl Miley Cyrus made her on-stage comeback after having recently announced that she was shifting her brand and image to be more true to herself. But aside from the questions we have about what ~just being Miley~ will look like going forward, we have to take a moment to appreciate the super simple and clean outfit she put together.
After years of elaborate costumes that got a lot of attention, both positive and negative, this really plain look is a big departure for Miley, and we really admire its simplicity.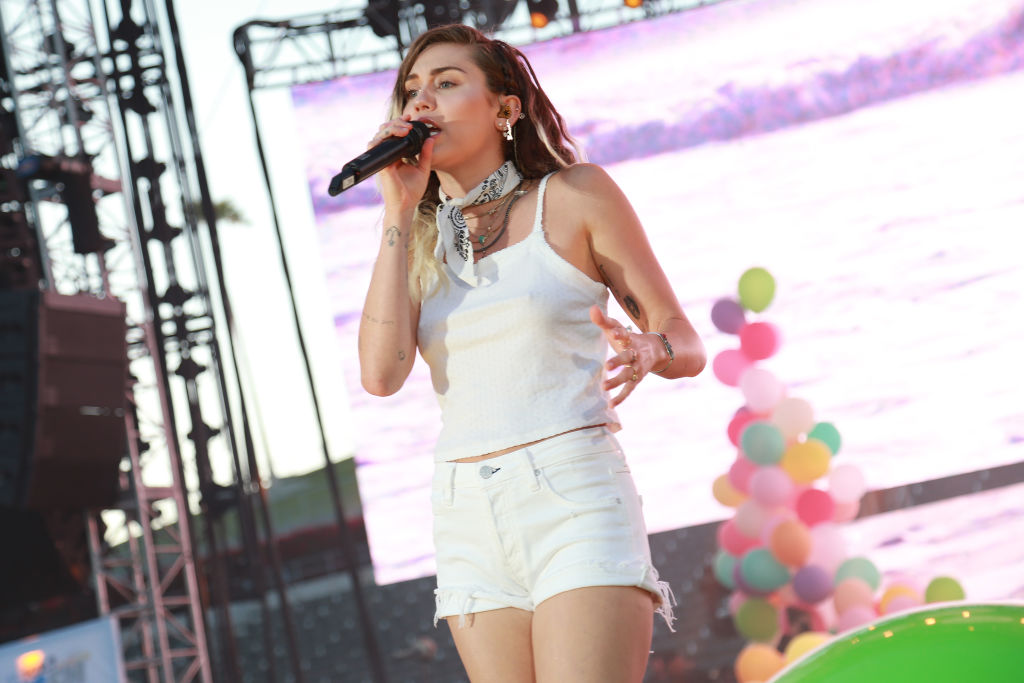 She looked both cool and comfortable in the all-white ensemble. She looks like a festival attendee rather than one of the headliners, and we kind of love it. It's something many of us could put together from staples we have in our closets already — white denim cutoffs and a plain white tank top. We also kind of love that Miley opted out of a bra for this look, because we're all about that super caszh and comfy life.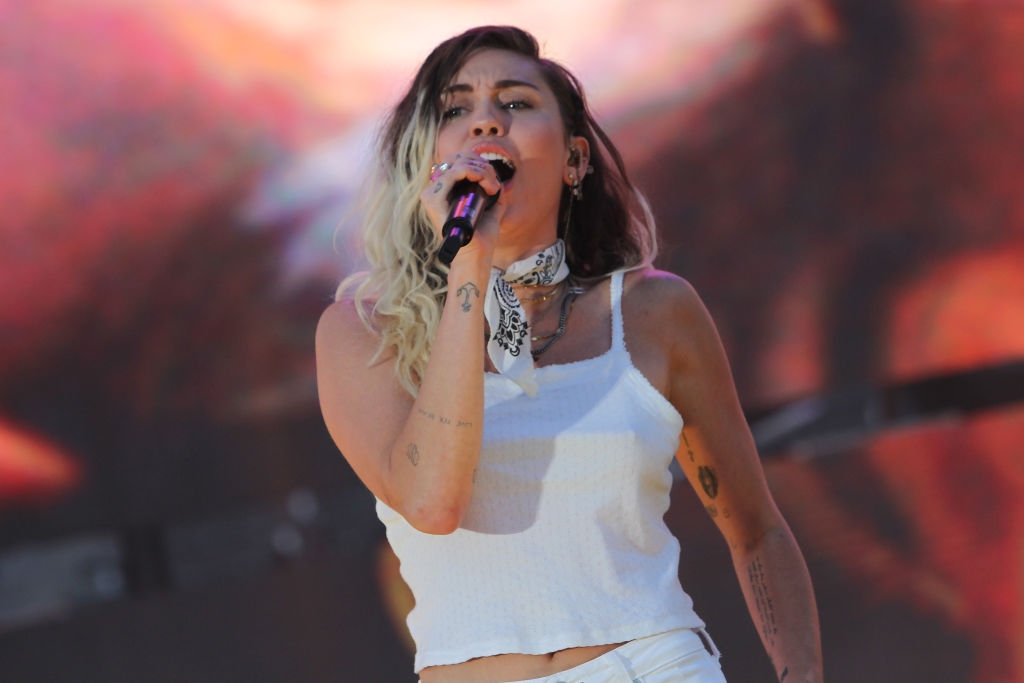 She accessorized with a very chill and similarly monochrome bandana tied around her neck, which both adds a little interest to an otherwise plain look and feels like a throwback to her country roots.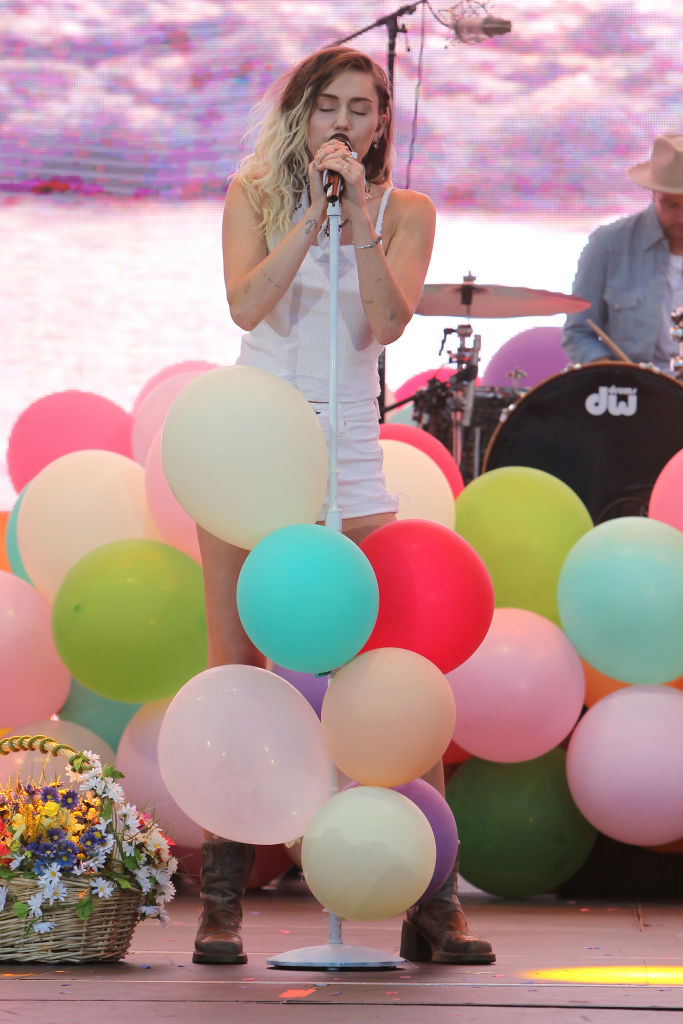 Her stage setup was SUPER colorful, though, so nobody could call this whole lewk dull! Plus, it looks like she was wearing some brown cowboy boots, which we also love as a throwback to the Miley of yore.
We're excited to see what Miley Cyrus has in store for us going forward, and we reallllllyyyyy love this new look she's rocking — it feels very authentic, which seems to be what she's going for lately.
Save
Save