Miley Cyrus posts brokenhearted Instagram over Donald Trump's win last night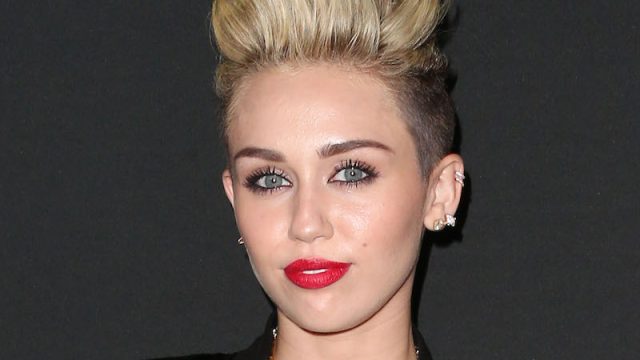 Miley Cyrus asserts that it will no longer be a party in the USA if Donald Trump is elected president.
Yesterday, the singer took to Instagram to air her grievances after she viewed a snapshot featuring Trump standing next to a supporter who doubles as an unidentified female hunter. According to the huntswoman, Trump will protect their rights as hunters and Cyrus – an avid animal rights' supporter – was not going to let this go unnoticed.
"Yes . That is a tear rolling down my cheek dripping off the end of my nose… This makes me so unbelievable scared and sad," Cyrus writes. "Not only for our country but for animals that I love more than anything in this world." Cyrus ends her statement by stating that she will leave the country if Donald Trump is elected, adding, "I don't say things I don't mean!"
While this may be her most emotional post regarding Trump, it isn't the only one on Miley's Instagram feed. After taking a look at Tuesday's Republican delegate leaderboard, Cyrus reaffirmed that she plans to leave the country if Trump's success continues:
And just in case you're wondering which candidate has Cyrus's support, this is her latest Instagram post: