Miley Cyrus transformed into a springtime goddess with this pink and yellow maxi dress
Miley Cyrus, mother of The Happy Hippie Foundation, not ironically, loves to dress like a happy hippie. On this week's episode of The Voice, Cyrus donned a pastel, floral-print maxi dress with matching cape. The psychedelic music idol looked like a sunshine princess, completing the look with a sparkly pink kid-sized crown.
Although this dress looks more suitable for spring or summer, Cyrus obviously refuses to let clouds of dark color shadow her love of bright punchiness. According to Cyrus' longtime stylist, Simone Harouche, who talked to The Hollywood Reporter about Cyrus' fashion on The Voice, "Miley is very true to herself and she knows what she wants."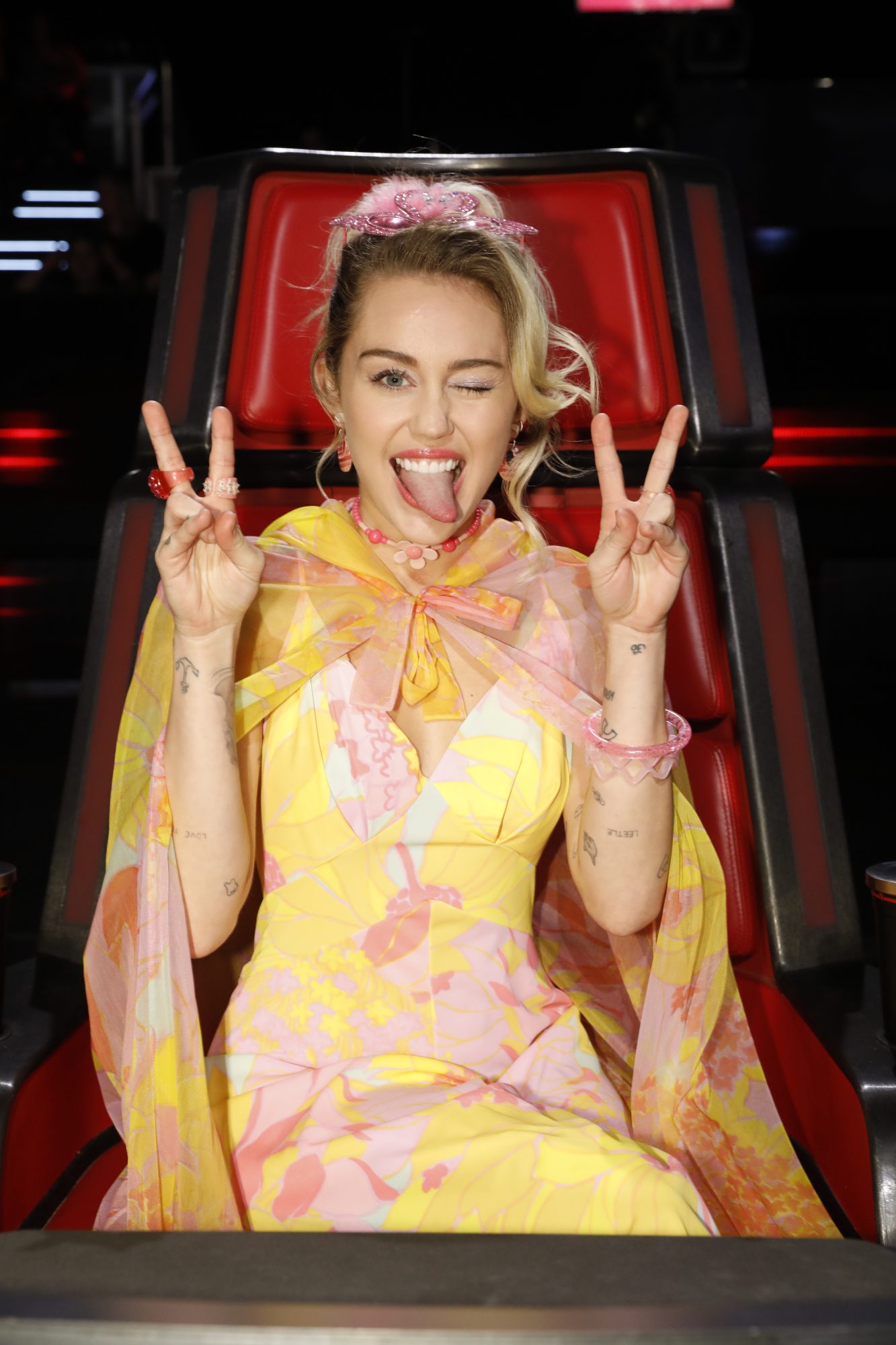 Harouche shops for Miley at vintage shops in Los Angeles such as What Goes Around Comes Around, Resurrection, The Way We Wore, and Rachel Zabar. "Her wardrobe is a mix of vintage, custom pieces from designers we work with, as well as the pieces I make for her," Harouche told the Reporter.
If you want to add a little Miley Cyrus flair into your own wardrobe, we have a couple of caped maxi dress options for you to try out.
This cape sleeve floral maxi dress is from ASOS' bridal section. With it's large pink and yellow print and plunging v-neck, we think this dress is a great dupe for Miley's.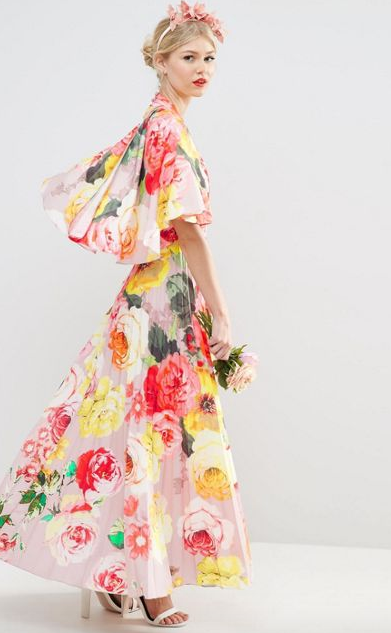 For $90, this maxi will bring sunshine and happiness into your life.
This vintage pale yellow maxi dress and matching full-length cape on Etsy a simpler take on Cyrus' patterned pairing. Plus, with this buy, you know you're getting a one-of-a-kind item that will help you make a statement at your next event.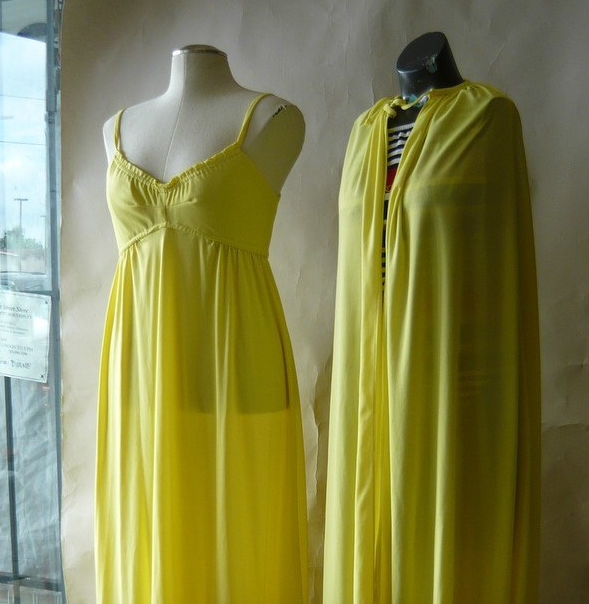 Here's another vintage pick from Etsy. This maxi dress from the '70s boasts a similar pattern and color scheme to Cyrus' dress, but with a shorter cape, this piece is perfect for those who aren't ready to commit to the full length version.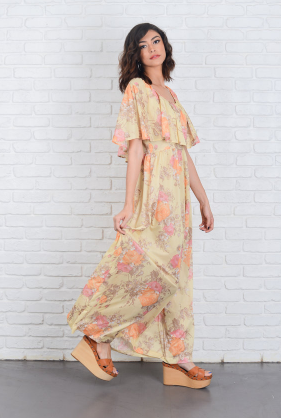 Take a page out of Cyrus' book and try shopping vintage. Not only are you buying unique items, but you're doing the environment a favor. Trust us when we say there's nothing better than the high one feels after finding the perfect thrifted item.