Miley Cyrus used an outrageous dress to transform into a ball of holiday tinsel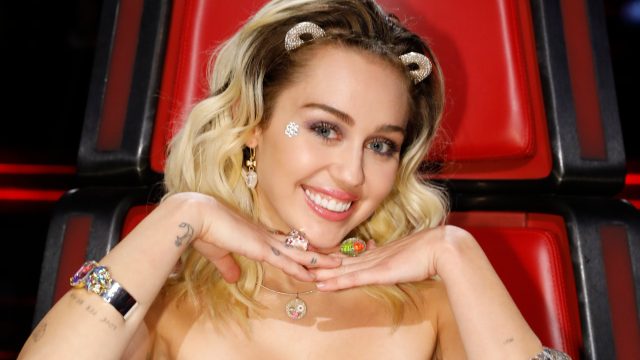 Season 11 of NBC's The Voice has been filled with spectacular singers, and some may say, even more spectacular Miley Cyrus outfits. From her 3D floral denim-on-denim ensemble, to her array of "happy hippie" dresses, Cyrus has never shied away from a statement piece – or an entire statement outfit. On last night's live episode, Cyrus outdid herself in a tinsel dress that only she or a Christmas tree could pull off.
The Voice judge paired the shiny magenta confetti dress with super cute matching sparkle tights, pink hoop earrings, and bangle bracelets. And instead of putting a star at the top of this holiday spectacle, Cyrus topped the look off with a sparkly pink hair bow.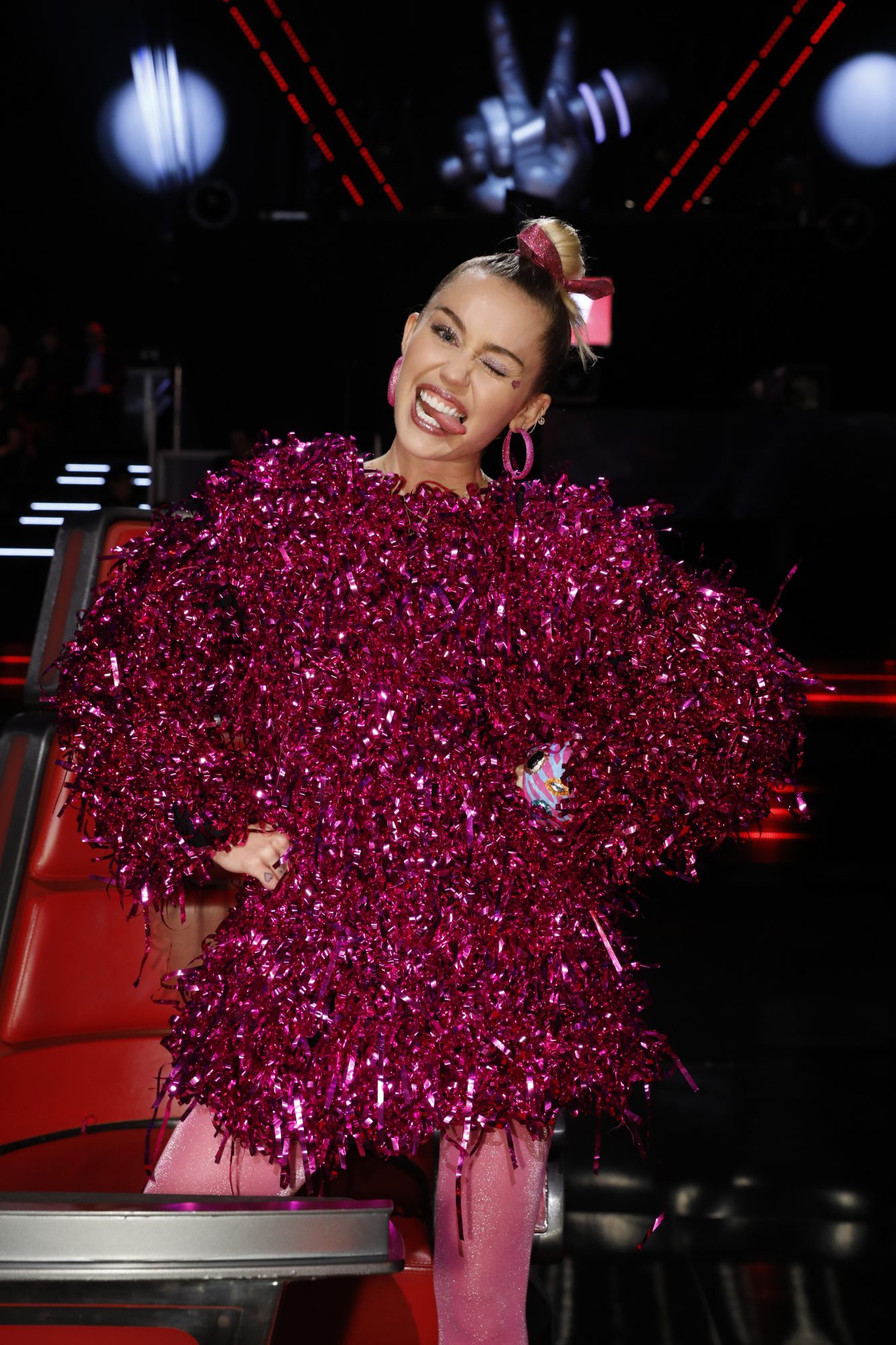 Oh, we forgot to mention the knee-high pink rubber (?) boots and pink glitter encrusted sunglasses that Cyrus wore to the pre-show get-together. This look either screams Who from Whoville or Capitol fashionista from The Hunger Games. Pick your poison.
Miley currently has two remaining team members in the running to win it all. Her mentees, Ali Caldwell and Aaron Gibson, are up against six other performers from Team Adam, Team Blake, and Team Alisha. Next week is the live finale episode, so it's crunch time for the coaches and remaining team members.
As far as the ever-boggling Cyrus fashions go, this may be one of the wilder looks the singer has sported on the show. But with the holidays coming up, we don't know what else we expected out of her. This outfit just makes sense.
Perhaps this isn't a look that most people would want to flaunt at their upcoming holiday parties. But hey, if you're in the mood to steal the spotlight away from the Christmas tree, then by all means take a page from Cyrus' lookbook.