Miley Cyrus shared the moment she felt like she was too old for Hannah Montana, and we get it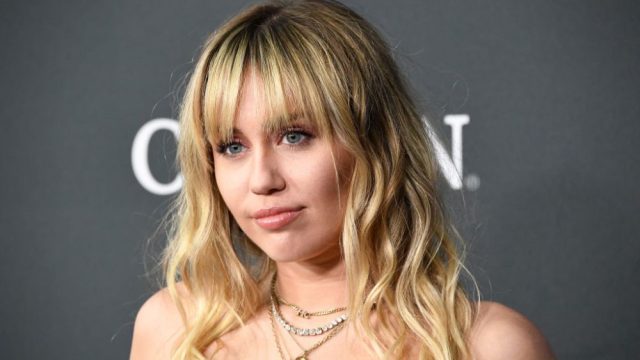 She may have started her career as a Disney Channel star, but over the years, Miley Cyrus has come into her own as a singer and artist. She's currently working on a trio of EPs that will make up her seventh full-length album, and she recently starred in an episode of Black Mirror. Cyrus has had a lot of time to reflect on her Hannah Montana days, and in a new interview with Elle magazine, she got real about the moment she felt like she had outgrown the series.
In the interview, which appears in the August 2019 issue of Elle, interviewer Molly Lambert asked the pop star if she had ever wanted to stop playing Hannah Montana during her tenure on the show. Cyrus replied that she did, once she turned 18, noting that she felt "ridiculous" embodying the character after that.
"The minute I had sex, I was kind of like, I can't put the fucking wig on again," she admitted. "It got weird."
Cyrus went on to say that she felt "grown up" at that point. She remembered another moment when she saw Peter Pan smoking a cigarette backstage at Disneyland and thought, "That's me. That's the kind of dreams I'm crushing."
"That's how everyone felt with the bong video, but I'm not a Disney mascot," she continued. "I'm a person."
But the "Mother's Daughter" singer added that she's "not ashamed" of the work she produced as a Disney Channel star.
"It's pretty cool when you hear Cardi B was listening to Hannah Montana when she was in high school," she said. "That shit makes me happy."
Cyrus has been open about the ways Hannah Montana shaped her childhood—and her adult life. In a 2017 interview with CBS News' For The Record, she said that "balancing everything" was the hardest part of the show for her, noting that at one point, she was touring as both herself and the fictional pop star Hannah.
"I think that's probably what's a little bit wrong with me now!" she said at the time with a laugh. "I mark that up to doing some extreme damage in my psyche as an adult person."
Honestly, we can understand why Cyrus wouldn't want to be pigeonholed as Hannah Montana for her whole career. And we're glad that she's now able to make the art she wants.