Miley Cyrus shared her most vivid memories from "Hannah Montana," and it's making us sad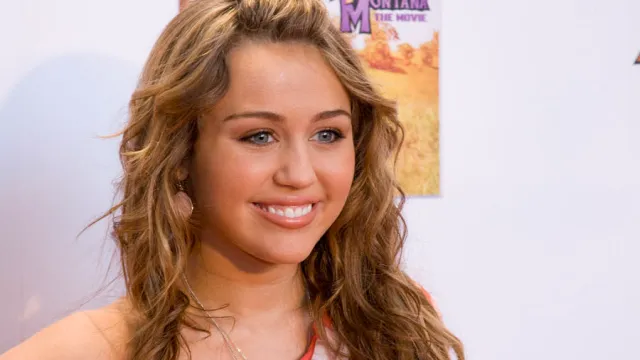 Sometimes it's easy to forget that Miley Cyrus first came into our lives as Hannah Montana, her character from the eponymous Disney show. Since the season finale in 2011, the actress and musician has really grown up. In a new video from The Voice celebrating its 13th season on TV, Miley Cyrus shares her most vivid Hannah Montana memories and what it was like growing up on set.
In the video, the judges are asked what it was like to be 13 years old. Cyrus was pretty frank about her early teen years, saying, "I know Adam and everyone else will have these stories of, 'Oh, like I was in school, I was in whatever.' I was working." She added, "When I was 13 years old, I was filming Hannah Montana. So, I was working."
https://www.youtube.com/watch?v=y_N7jmou5fc?feature=oembed
P.S. Miley was right about her costars, too. Fellow The Voice judges Adam Levine, Blake Shelton, and Jennifer Hudson's answers were all about being in school and *just* getting into music and being awkward pre-teens. Although Hudson mentioned that she was likely singing "somewhere," she wasn't working full time as a performer just yet. Adam wasn't even totally into making music at that point. Hard to imagine, right?
Cyrus also remembered that her time on the Hannah Montana set at 13 years old was not easy. She said, "I remember being 13, I had a real short attention span. I just wanted to hang with my brothers and sisters. I'm much more focused today."
However, that doesn't mean it wasn't a dream come true. In a cover story for Elle last year, Cyrus said, "I did not grow up spoiled in any way. I just wanted to be on TV."  She also added that the believes her enthusiasm may have led to her getting underpaid.
"I mean, at one point — they'll probably kill me for saying it — I was probably the least paid person on my cast because I didn't know any better. I was just like, 'I can be on Disney! Yeah, I want to do it!'"
Hey, we get it. We would have been stoked to be on Disney, too. We're glad Miley seems to have truly come into her own as both a person and a performer…and we hope she let's her inner-child have all the fun she wants. She's earned it.