Miley Cyrus revealed that Katy Perry is her oldest and most loyal friend in Hollywood
In today's celebrity BFF news: Miley Cyrus says Katy Perry is her oldest friend in Hollywood. Who knew?
On Tuesday, Cyrus stopped by New York radio station WKTU to chat with Cubby and Carolina Bermudez about her new single, "Malibu." Although "Malibu" is currently competing with Perry's "Bon Appétit" in the music charts, the singers themselves have a more collaborative relationship.
"She's been a friend of mine for a really long time," Cyrus told WKTU's Cubby and Carolina Bermudez. "We were actually just realizing the other day that next year, we'll have been friends for 10 years."
When reflecting on their friendship, Cyrus explained that Perry is, in fact, her oldest friend in the industry. "I think that's my friend that I've known the longest. Which is really, really weird!"
The two pop stars have been friends since 2008, and according to Cyrus, "that's like a really long time" in Los Angeles.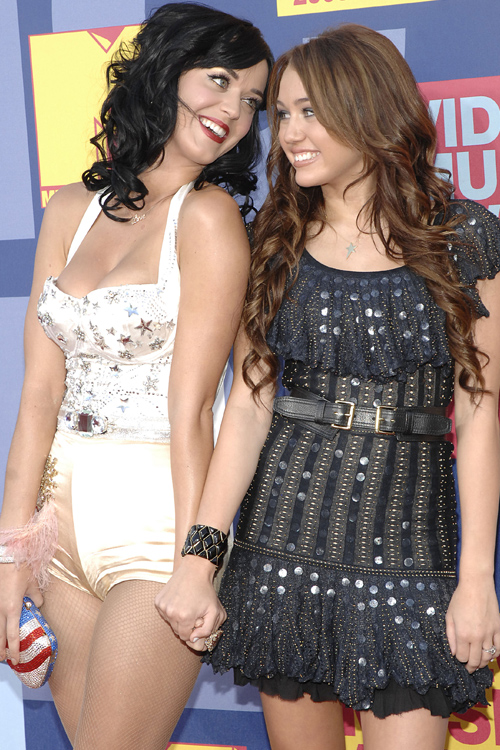 10 years of a friendship is a really long time in any city, but in Hollywood, it's basically forever.
"When she came out with 'I Kissed a Girl,' I was doing the Hannah Montana movie, and I heard her on the radio. They said, 'Who did you write that about?' She said me!" Cyrus recalled.
"I screamed and started freaking out, and then she asked me to go to the VMAs with her. That's when I started doing my whole VMA controversy," she continued. "I was like, 'I'll go with Katy Perry!' So, that's how we met and we just stayed friends."
This is such a fun story!
2008
The "I Kissed a Girl" singer posed with her new BFF and Hannah Montana alum at the MTV Video Music Awards in September 2008. Can you believe how young they both look?
2009
At the 2009 Grammy Awards, Cyrus and Perry hung out with Taylor Swift and Kelly Clarkson. Talk about a throwback picture!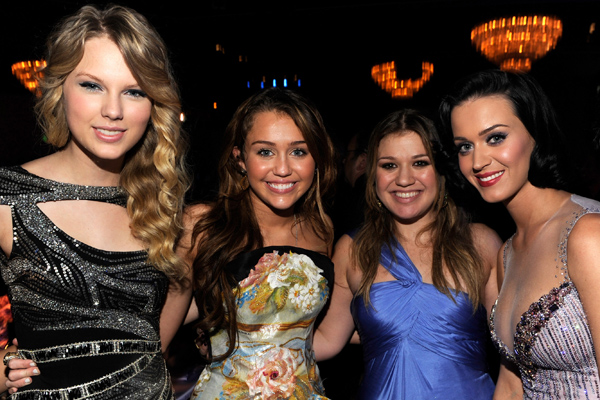 2013
These two singers can't stay away from one another when it comes to the Grammy Awards. Oh, and we love that they always make goofy faces when they are reunited.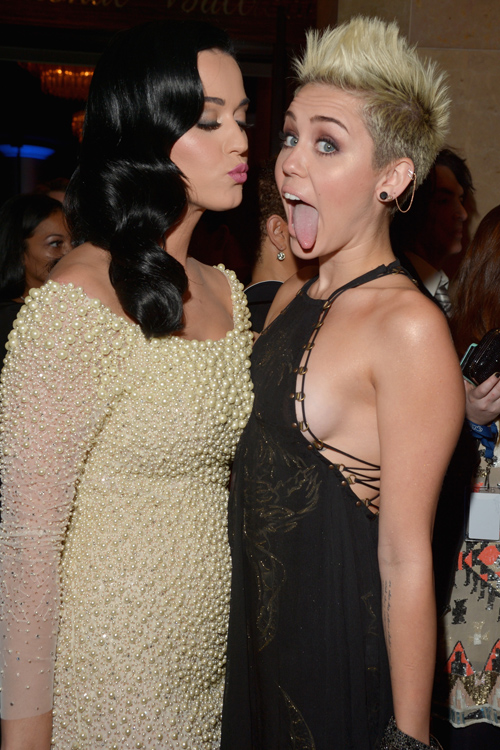 2014
Friends who selfie together, stay together, clearly.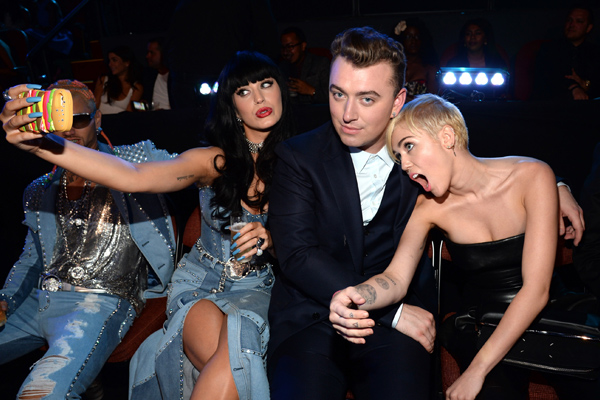 2015
The Voice coach threw up a peace sign at The Daily Front Row Fashion Awards Show alongside her longtime friend and Nicole Richie.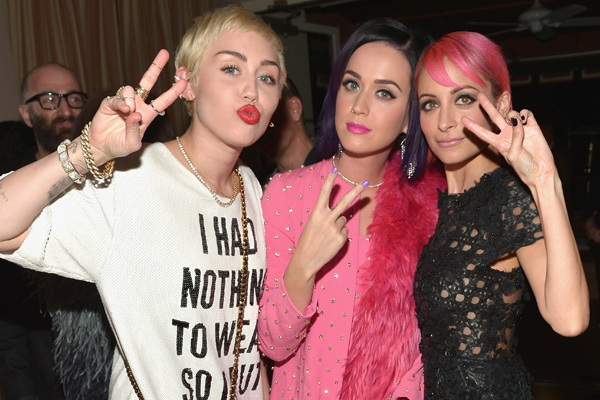 Of course, this duo posed together at the 2015 Grammy Awards in Los Angeles as well. As always, they kept it real and couldn't stop laughing together.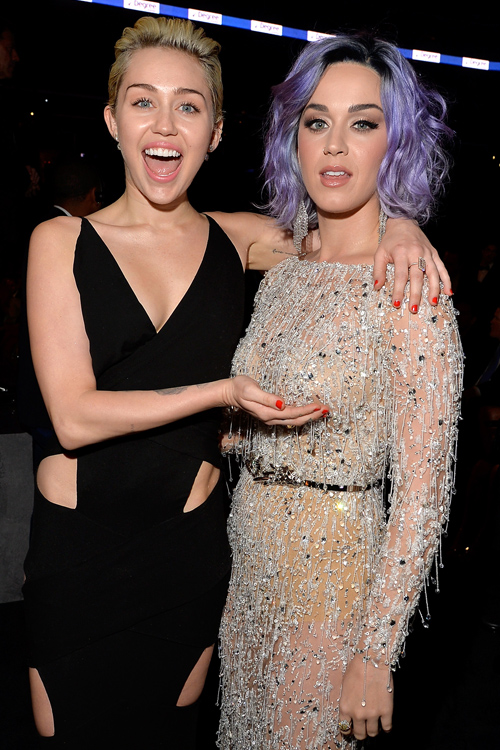 We just love this friendship and look forward to seeing it continue to grow!