Miley Cyrus just had the "reunion of the decade" with her Hannah Montana co-star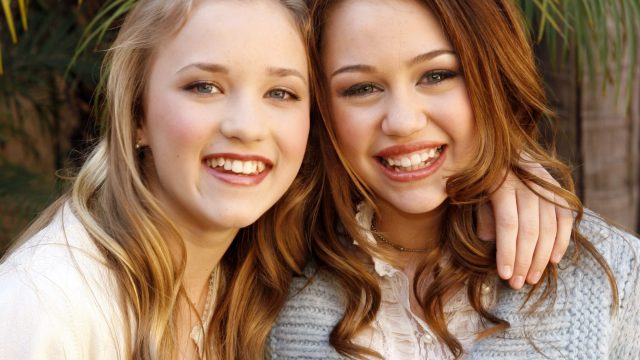 On the most recent episode of Miley Cyrus's new Instagram Live talk show, "Bright Minded," Cyrus wanted to talk puppy love—or, more specifically, adopting, fostering, and caring for furry friends, especially during the current pandemic. As it turns out, the episode idea came from her former Hannah Montana co-star, Emily Osment. Cyrus recently adopted her newest pup, Bow, and the two were joined by Osment and her own dog, Joseph. It was the "True Friend" reunion we're been waiting a decade for.
Via FaceTime, Cyrus introduced Osment before diving into a show-and-tell of some "embarrassing pictures" from their Hannah Montana days. The first one was—aptly—a still of Osment's Lilly about to squirt hand sanitizer into the hands of Cyrus's Hannah.
"It's kind of eerie that the show predicted everything that was gonna happen in life," Cyrus joked.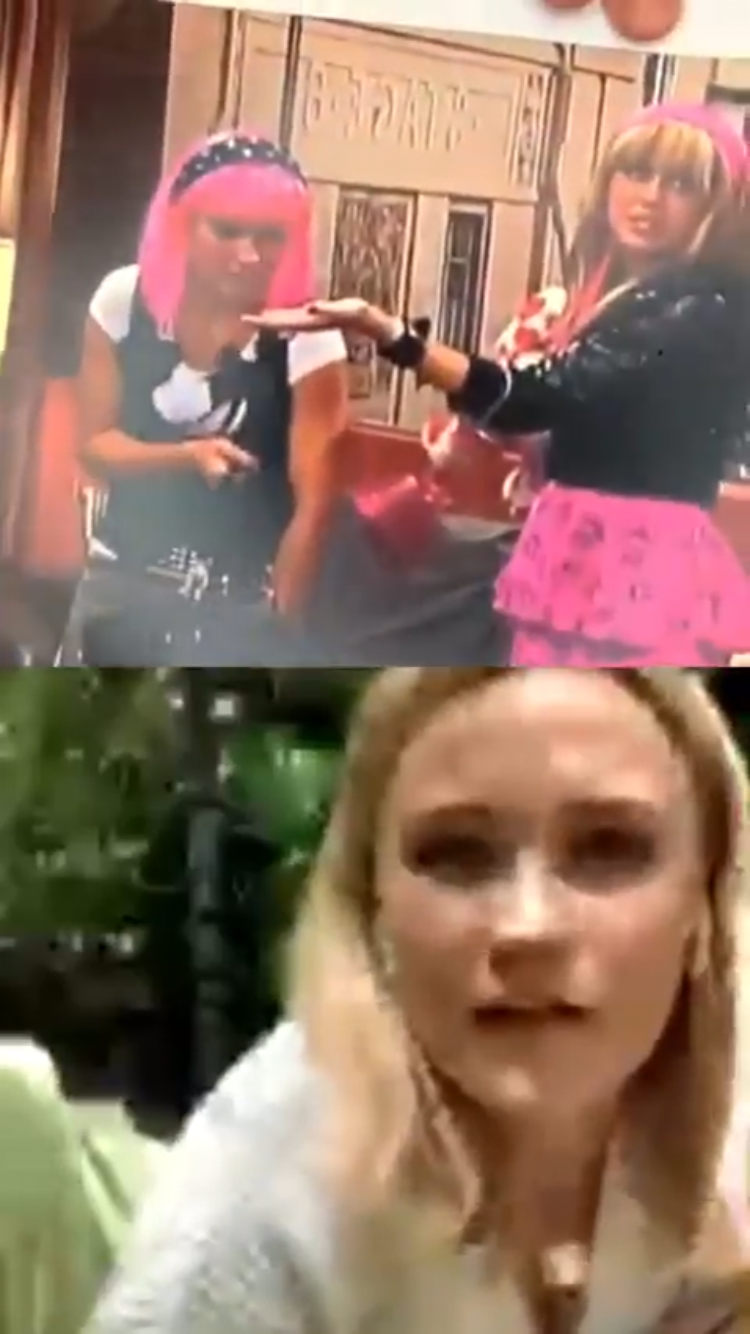 "I'm having a hard time remembering what year that was," Osment confessed. Cyrus thought it must have been the year during which Hannah was trying to "make tutus and peplums happen, which should never happen."
"I was wearing a lot of vests, I remember," Osment said. Cyrus agreed: "A lot of vests…You made vests sexy as hell!"
Cyrus and Osment then lamented that it's taken this time of social distancing to finally bring them back together.
"Me and you haven't really gotten to spend much time together, and now is not gonna be the time because we're all quarantined in our house," Cyrus joked. "But we were talking [over DM]…that it's a good time to reconnect."
She continued, "If there's someone you haven't [gotten] to talk to in a while, reach out to them. It's a good time to FaceTime. So I'm just really happy that we're getting to connect through the show."
Watch the entire episode here:
https://www.instagram.com/p/B-GnhJipnld
The "Bright Minded" episode wasn't all Hannah Montana talk, though. Cyrus and Osment talked about the potential financial strain a pet can put on a family already in need. Cyrus hopes people will not put themselves in a worse financial state and have to surrender their pet in order to save money, and said the best way to encourage the well-being of man's best friend is to bring in "the best friend duo that always encouraged people to do what's best [and to] do what's right."
Cyrus then thanked Osment for giving her the idea to make a pet-centric episode of "Bright Minded," the Instagram Live show that Cyrus hosts Monday through Friday from 11:30 a.m. to 12:30 p.m. PST during the pandemic and perhaps beyond. Also on the episode were more fellow pet lovers, including Ellen DeGeneres and Rickey Thomspon.
Keep your pets close, foster if you can, and watch a few reruns of Hannah Montana to feel better during this weird time.