Miley Cyrus responds to the controversy over her comments about hip-hop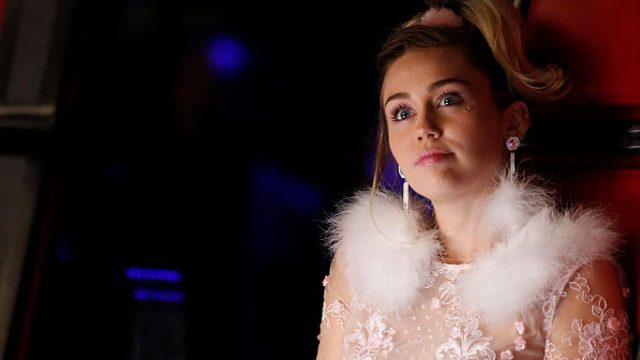 It's not easy when one of your fave celebs says something offensive. The good news is that most of the ones you'd actually want to hang out with usually apologize when they hear they unintentionally did something to upset others. Take Miley Cyrus' response to the controversy over her hip-hop comments.
This week, an interview with Cyrus in Billboard magazine made its rounds because of a comment about hip-hop that the pop star alleges was taken totally out of context. Cyrus said that she was feeling Kendrick Lamar's song "Humble," which celebrates "natural" women with stretch marks. The 24-year-old said, "I love that because it's not 'Come sit on my d—k, suck on my c—k.' I can't listen to that anymore." She added that seemingly misogynist lyrics "pushed" her out the hip-hop scene "a little."
Immediately readers took issue with her comment, noting that for a lot of her career Cyrus had appropriated hip-hop culture in her work and public persona, and it seemed like she was writing off black culture and making assumptions about hip-hop that just aren't true.
Over the weekend, Cyrus responded to the criticisms, clarifying her meaning. She wrote in an Instagram post:
"At this point in my life I am expanding personally/musically and gravitating more towards uplifting, conscious rap! As I get older I understand the effect music has on the world & Seeing where we are today I feel the younger generation needs to hear positive powerful lyrics! I am proud to be an artist with out borders and thankful for the opportunity to explore so many different styles/sounds!"
https://www.instagram.com/p/BTvUhAYBU2n
The singer added that she thought it was unfortunate that she could spend hours with an interviewer but only a small portion of the interview ever makes it into the issue. Cyrus said:
"A lot of the time publications like to focus on the most sensationalized part of the conversation."
Whether that's on purpose or not is up for debate. But the star did seem to be heartfelt in her apology. Funnily enough, the interview also touched on other times that Miley was accused of cultural appropriation. Like when she was criticized for using only Black backup dancers in her performances. In the Billboard interview, she added:
"That became a thing, where people said I was taking advantage of black culture ... That wasn't true. Those were the dancers I liked!
Cultural appropriation is something celebrities (and brands) need to pay more attention to, all around. Good on people for calling it out when they see it. And good on celebs like Miley for taking responsibility when they're called out.