Miley Cyrus's rainbow and balloon shorts are giving us a glimpse of old psychedelic Miley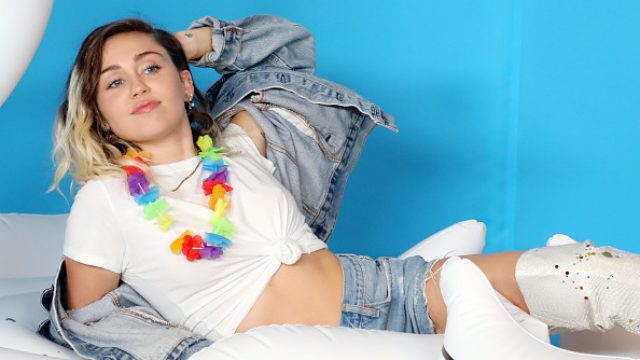 It's pretty much summer, which means our dreams of being a mermaid or unicorn are on high, especially as we lounge in the sun. Cue wearing anything and everything rainbow to relive the summer of '69 with a colorful Starbucks drink in hand. The latest unicorn to inspire our fashion choices this season is none other than Miley Cyrus, whose rainbow and balloon shorts are giving us major throwback vibes to old psychedelic Miley. Fashion repeats itself, right? Well, the same appears to be true of personal fashion choices, especially when you go through epic phases à la Miley.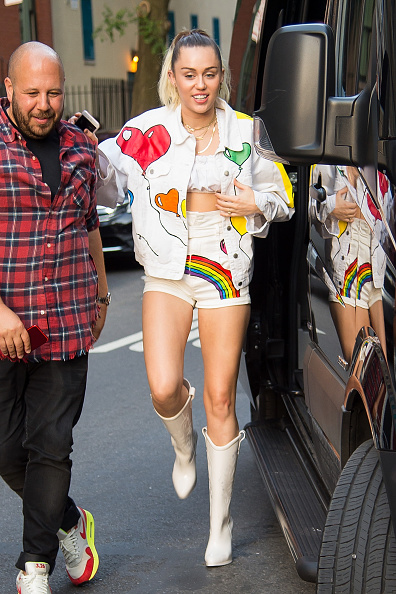 Miley hit the streets of New York in one of the coolest outfits we've seen in a long time. The performer wore a white denim jacket adorned with colorful heart balloons with matching white denim shorts that have a rainbow across the front. She completed the look with pointed knee high boots that look like a hybrid of cowboy and chelsea boots, and a few silver chain necklaces.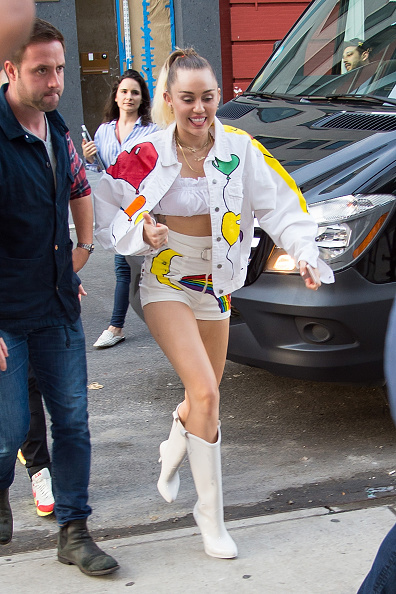 We love that there's a moon on Miley's shorts that looks like it's speaking (or throwing up) the rainbow. This look is as kitchsy as it is cute, and it's definitely unicorn approved. Miley kept her hair pulled back in a pony, finishing the outfit with a ruffled crop top under her jacket.
This is totally reminiscent of Miley's last fashion phase, and we can't say we're mad about it.
Should we expect to see the return of this Miley? Or is the Miley we have now a new incarnation? Either way, we'll be waiting to see.