Miley Cyrus just made a post-election speech on Instagram, it's giving us chills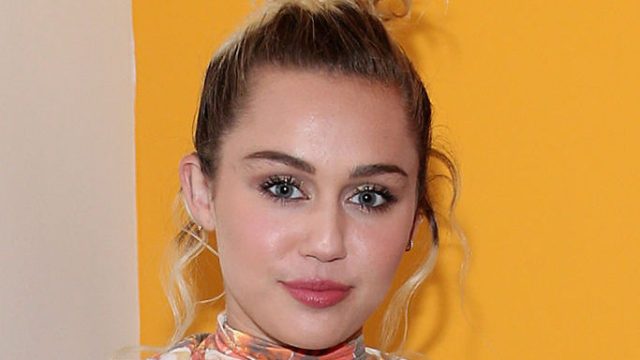 Well, we needed this today. And if you've been as emotional as Miley Cyrus after the presidential election, then we know you needed this, too. Less than two days after Donald Trump was announced as America's next president, Cyrus showed that she's ready to buck up and do something positive about it. Cyrus has basically been our hero this entire election and she has shown that her activism isn't going to stop under President Trump.
Although Cyrus was a huge Hillary Clinton supporter (after being a Bernie Sanders supporter during the primaries), she's using her depression at Trump winning as a catalyst for change.
With an Instagram video, she announced that through her nonprofit organization the Happy Hippie Foundation, she is launching the campaign #HopefulHippies.
https://www.instagram.com/p/BMo4YVshL6Y
Look at Cyrus' smiling, hopeful face! That's because she's using this Trump win to encourage others to get involved in their communities and to dedicate themselves to "creating the America we want." Happy Hippie has focused on helping homeless and LGBTQ youth, among other things, and their first project for #HopefulHippies is all about education — in honor of Clinton, of course.
"I'm starting off by pledging to education, and I'm excited Happy Hippie will now be supporting classroom projects and schools with DonorsChoose!!" she wrote on her Instagram post.
Her vid also referred to her crying, since the day before Cyrus posted an emotional video of her reaction to the election result.
Through her tears, she said to Donald Trump:
"But please — please just treat people with love, and treat people with compassion, and treat people with respect. And I will do the same for you."
In just one day, she turned from a crying hippie to a hopeful hippie — and we hope everyone can find the same strength and motivation as Cyrus. Since as Clinton's slogan said and Cyrus echoed, we are #StrongerTogether.
To find ways you can fight injustice in your own community, visit www.happyhippies.org. And be sure to share your activism by using #HopefulHippies.