Miley Cyrus just posted a very NSFW message about husband Liam Hemsworth's kidney stones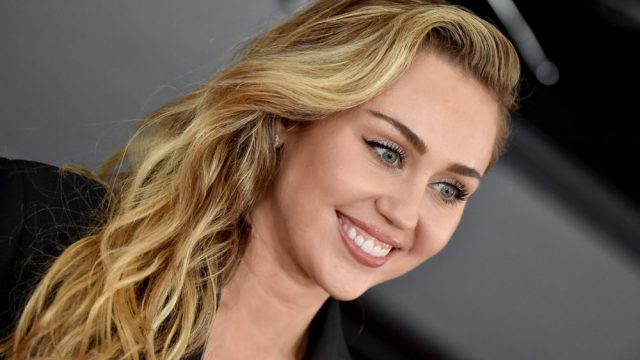 Liam Hemsworth is on the mend after being hospitalized for kidney stones over the weekend, forcing him to skip the 2019 Grammys with wife Miley Cyrus as well as the premiere for his movie Isn't It Romantic in Los Angeles on Monday, February 11th. His co-star, Rebel Wilson, confirmed his hospitalization in an interview with Extra ahead of the premiere, saying, "He texted us this morning—he was in hospital overnight, so hopefully he will be fine."
And while the rest of the cast walked the red carpet at the premiere, Cyrus attended in lieu of her husband. The singer looked like a Valentine's Day dream in a stunning red Valentino gown complemented with a bold red lip and sleek pony. Cyrus shared a slew of Instagram photos of herself at the premiere, with her first photo including a sweet message of support to her husband. She wrote that she was "so proud" of her "hunky hubby," adding that due to "health reasons" he was taking time to "rest and heal."
https://www.instagram.com/p/BtxDxxUBjwN
She said: "It's hard for entertainers to put themselves before the project but this time it was crucial…I am proud to represent him and his incredible work. So happy to see him shining in this comedy! He is the funniest person I know, and the world now gets to see the Liam I wake up to every day…. luckiest."
She then added another photo of herself standing in front of a poster of Hemsworth. She captioned the post, "Getting sick blows. But so do I. Get well soon babe. I love you. Play that sax you sexy f*ck."
https://www.instagram.com/p/BtxGfs_hHXb
Fire.
All sexy jokes aside, we hope Hemsworth feels better soon. We're sending healing vibes your way, sir.