Miley Cyrus ran into Paolo from "The Lizzie McGuire Movie" at a restaurant and fangirled hard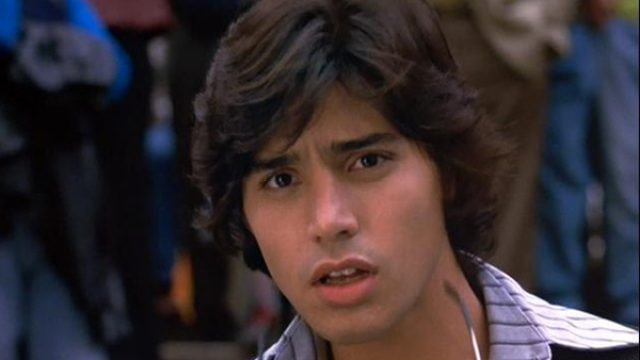 Actor Yani Gellman, better known as Paolo from The Lizzie McGuire Movie, was minding his business eating dinner one night when Miley Cyrus and her younger sister Noah descended upon his table screaming, "Sing to me, Paolo!" Or, well, that's what we imagined went down. Noah shared some photos to Instagram featuring her and Miley cheesin' hard and kissing the actor's cheeks.
In the movie that launched Gellman into our hearts, Lizzie goes to Rome and meets a handsome pop singer named Paolo only to learn that she bears a striking resemblance to his duet partner, Isabella. If you recall, Duff (as Isabella) utters the iconic line "Sing to me, Paolo" during the climactic musical performance at the Colosseum before they all launch into the now-legendary song "This Is What Dreams Are Made Of." You can watch the moment here.
During their restaurant encounter, the Cyrus sisters sang "This Is What Dreams Are Made Of" on Noah's Instagram Story, and tbh, their harmonies are on point! We love that Miley is a fangirl for the network that made her a star. While all us normal millennials will stan for Lizzie McGuire forever, we had no idea that THE Hannah Montana was one of us.
https://www.instagram.com/p/BfUtonFAH-e
https://twitter.com/udfredirect/status/965327623420350465
When we last left Gellman, he was whisking Lizzie around Rome…
…and now he is (still) slaying hearts and Hollywood. Last year he appeared in 47 Meters Down with Mandy Moore.
Running into our fave #tbt heartthrob at a random restaurant? THIS is actually what dreams are made of.