Miley Cyrus's new tattoo looks like a callout to her split with Liam Hemsworth
She's just being Miley…by getting a tattoo with, perhaps, a very thinly veiled message about her prior relationship. Unless you've been logged off since August, you are well aware that Miley Cyrus split from her husband Liam Hemsworth after only nine months of marriage. Since then, she's been fairly public about her new relationship endeavors and has clearly been enjoying her freedom. In fact, she's enjoying that free, single life so much that it seems she decided to commemorate this phase of life with a tattoo that really spells out her current mood.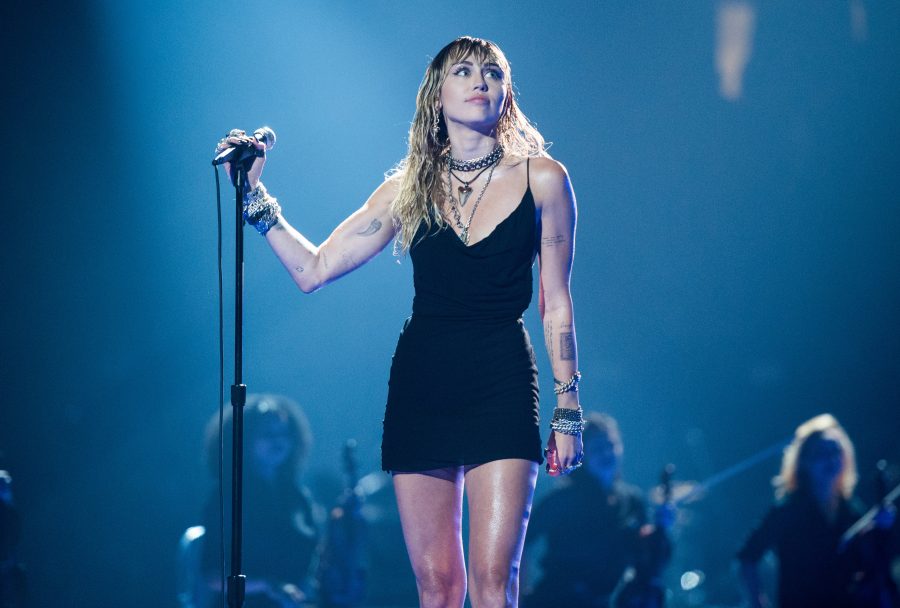 It seems as though with just a single needle, Cyrus has sent a pointed message to her ex.
Celebrity tattoo artist Daniel Winter (who goes by @winterstone on Instagram) posted photos of two fresh tats on December 7th, both of which are inked on the "Slide Away" singer. The first is the word "freedom" in delicate script across her knuckles.
The other reads, "I'm proud of U, Yoko." It's a personal message written by Yoko Ono to Cyrus after Cyrus performed John Lennon and Yoko Ono's "Happy Xmas (War is Over)" in a Vevo video.
This ink is pretty self-explanatory given the holiday season and Cyrus's history with the song. But the other…well, Cyrus has certainly left room for interpretation.
Of course, "freedom" could be linked to her single "Mother's Daughter," in which Cyrus sings "Don't f–k with my freedom, I came back to get me some."
However, given her comments about her split from Hemsworth, we have to wonder if Cyrus is not only celebrating her hit single, but also her status as a single woman. After the split in August, Cyrus wrote on Twitter, "I'm not perfect, I don't want to be, it's boring. I've grown up in front of you, but the bottom line is, I HAVE GROWN UP," making clear to her fans and the rest of the world that she has broken free of both relationships that don't serve her and the way society has chosen to define her.
No matter what the new tat means (if it means anything at all), Cyrus is clearly embracing this new era of life—and TBH, we're embracing this new era of Miley Cyrus, too.