Miley Cyrus pulled off a head-to-toe '70s look while out with Liam Hemsworth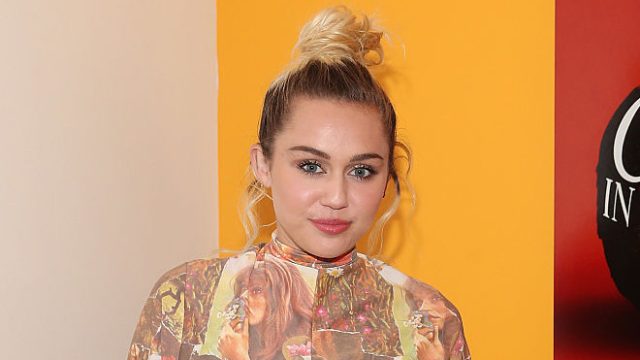 No doubt about it, much as we're always ~living~ for '90s style and nods to the early 2000s for the nostalgia factor, the '70s are having a major moment. Some celebs jumped on the trend early, and we're sure many more will follow, but right now we're REALLY digging the intense '70s vibes from an outfit Miley Cyrus was spotted in the other night (while out with Liam Hemsworth).
She looked groovy from the top of her bun to the tips of her platform heels: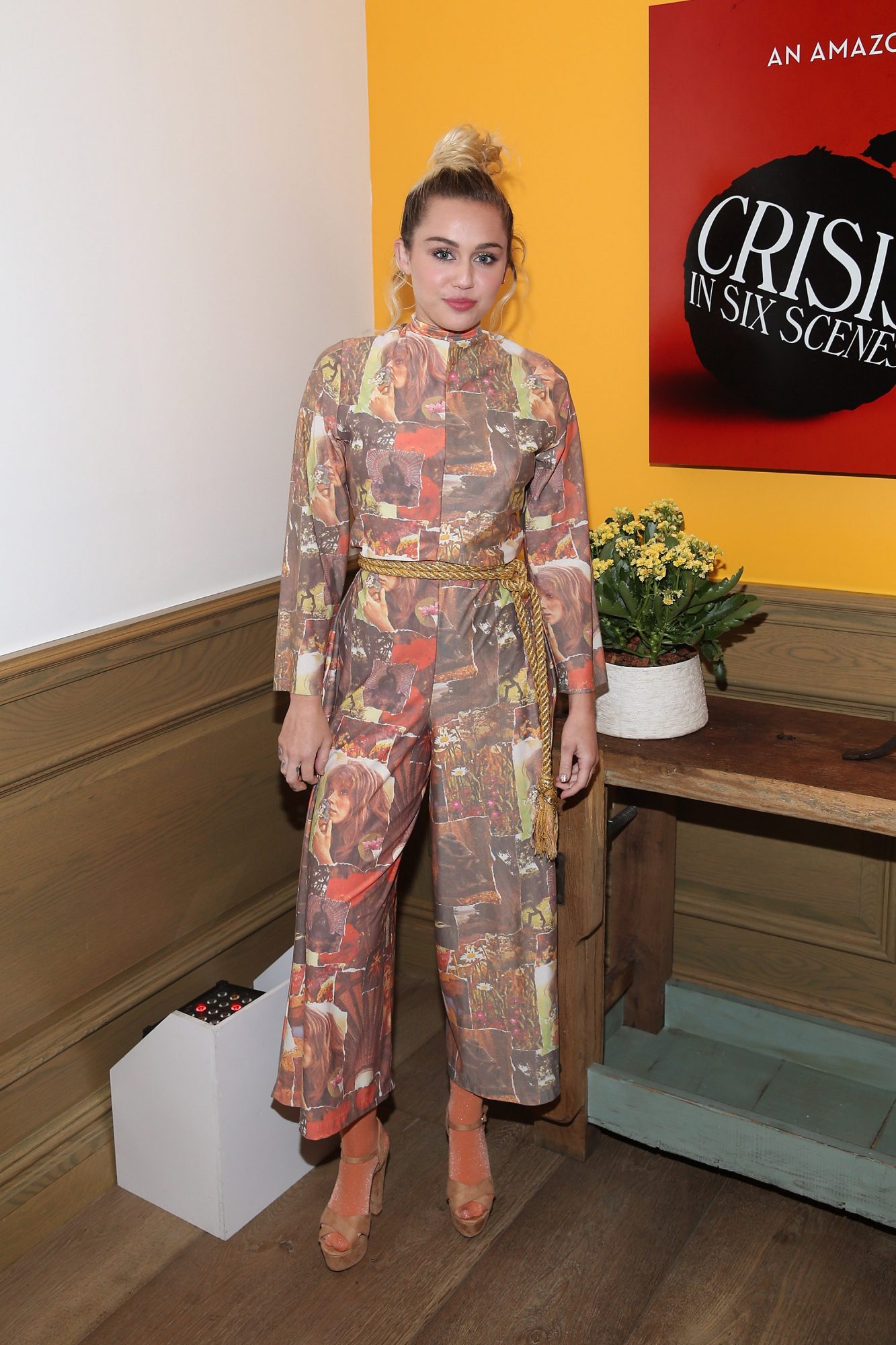 We're loving the small touches, like her rope belt, sparkly tights, and silver nail polish.
Plus, as devotees of the '90s, we always love some well-placed hair tendrils spiraling out of an up-do.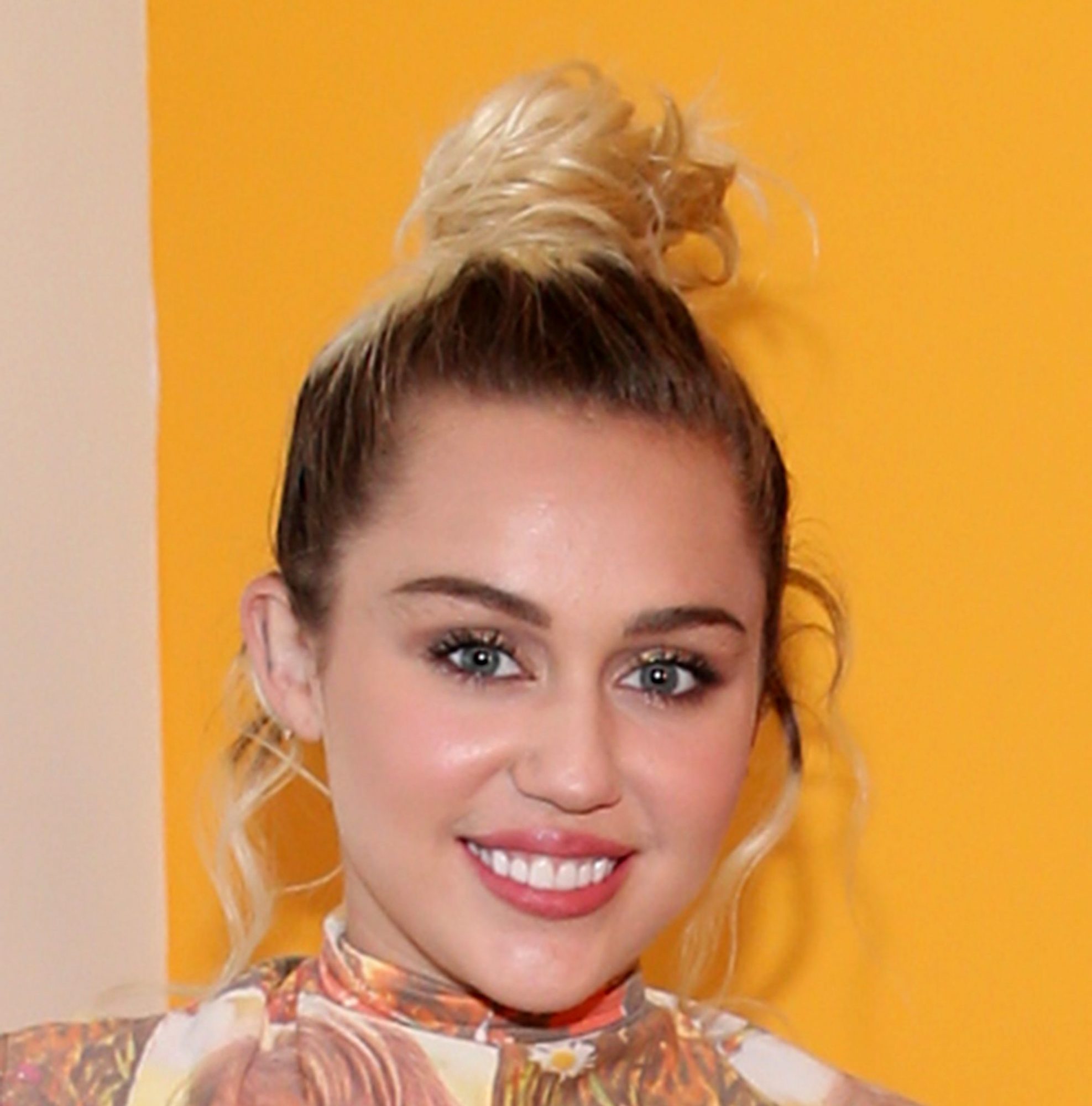 That jumpsuit is just ridiculously unique and fabulous, right?! And check out that mock neck. So cool. Ugh. It takes some real style and finesse to turn an outfit that's so wholly of a particular era into a statement rather than a costume, and Miley does it SO well.
If you want to try and work up to Miley's level of '70s awesomeness, we found a few suggestions.
If you want to try the uber cool 70s jumpsuit thing, but aren't quite ready to commit to the full-on patterned jumpsuit, we found this cute denim short jumpsuit with major '70s vibes. You can get it on Etsy for $128.00!
A nice in-between Miley Cyrus's total fearlessness and just dipping your toe into the 70s-style waters is this breezy floral romper.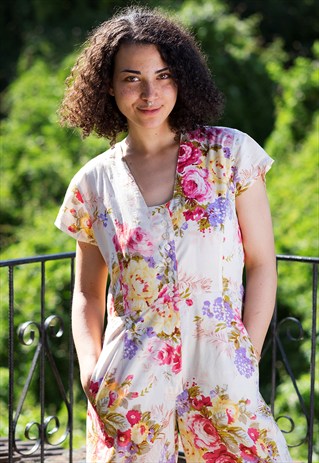 For $25.55 from ASOS.
And for the TRULY bold, there's this vintage find, which has the same length, mock-neck collar, and loud patterned quality of Miley's.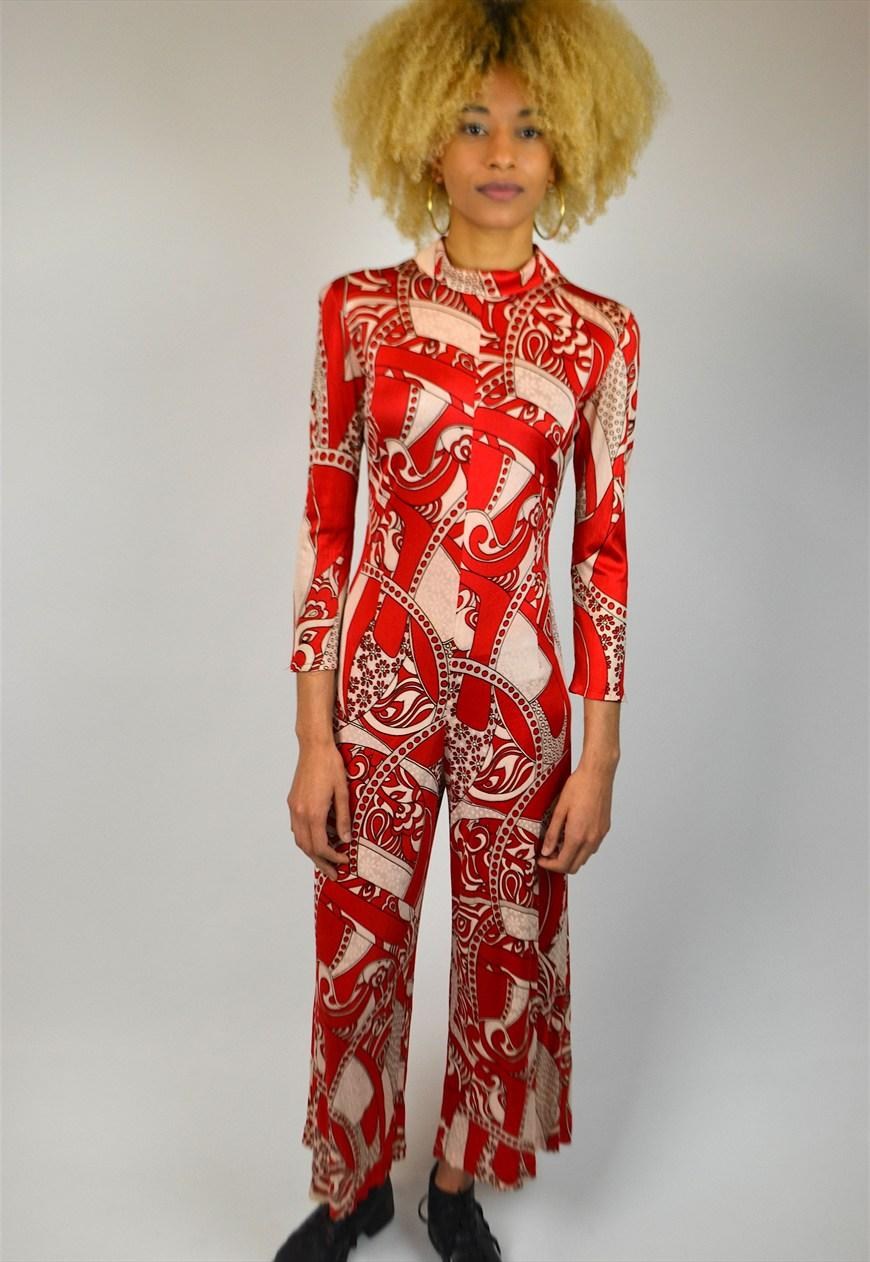 Find through ASOS for $44.82.
We think any of these options would look faaaaar out, and get you ready for the That 70s Show revival we hope will be announced at some point in the future. #pleaseTVgods