Miley Cyrus' little sister Noah just signed a *huge* record deal
We already know life as Miley Cyrus' little sister is far from ordinary. Instead of spending your days methodically torturing your older sibling and hitting her up for cash, you're too busy helping big sis make sure her vag isn't showing through her performance costume and earning your keep by signing not one, but two huge recording contracts worth $350,000.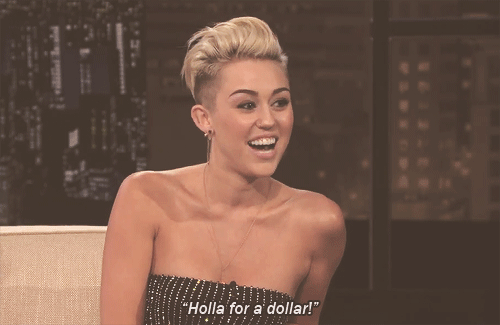 According to Perez Hilton, Noah Cyrus is set to receive a total of $350,000 to write and record an album, plus a reported $1.5 million advance depending on how well her first album performs. Either way, it's a super sweet deal and we're pretty sure life is about to become even more lit for the 16-year-old, who recently opened up about her singing/songwriting career.
https://www.instagram.com/p/BERkHTbINhI
And it's obviously a great way to realize your #careergoals. It must feel absolutely amazing to already have such a huge support system in Miley, who discussed Noah's star power in a 2014 interview with radio station 2Day FM.
"She's kind of like a natural at it. So I feel like, if she wanted to [be a star] I wouldn't stop her," Miley said.
We're all the way here for this sisterly support. In the meantime, we'll keep our ears open for Noah to join Miley in collaborating on music with their dad, whose achy, breaky heart must be bursting with pride right about now.