We just realized that Miley Cyrus' little sister is basically her twin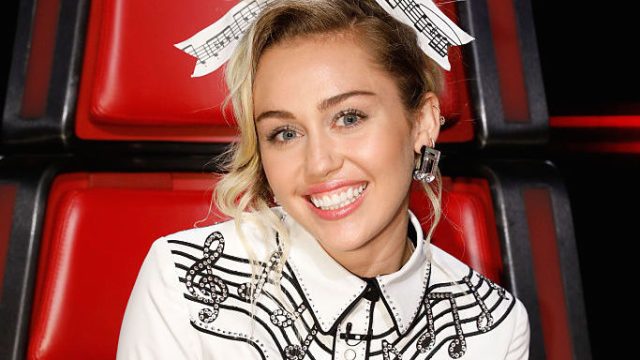 The Cyrus genes are strong! Miley Cyrus' little sister Noah Cyrus released her debut single "Make Me (Cry)," and we're kind of obsessed. But not as obsessed as we are with the undeniable similarities between the two sisters.
Not only is Noah following in her sister's footsteps with her music career, they also look IDENTICAL. Miley, being the super supportive big sister she is, posted to Instagram today promoting Noah's new single. She included a picture of the two of them on FaceTime, and HOLY GENETICS they look like twins.
"My baby sis has a new single out called #MakeMeCry 😿 Get it on iTunes or stream on Spotify," Miley captioned the photo.
Seriously, it's kind of trippy how similar they look. Check out this photo of Miley in more or less the same position as Noah. Twins, you guys.
The sisters aren't actually twins, of course. Miley is 23 years old and Noah is 16. But like, woah. Their voices even sound similar.
Take a listen to Noah's new single:
https://www.youtube.com/watch?v=TJeiPOxN85Y
Noah seems to be just as excited as her big sis about her new single, as she should be.
"So happy to finally share this. my new song #MakeMeCry feat. @labrinth is out now!!! link in my bio," Noah wrote on Instagram.
You can support Noah (*cough* Miley's twin *cough*) by downloading the song here.