Miley Cyrus and Liam Hemsworth are definitely maybe married, according to these pictures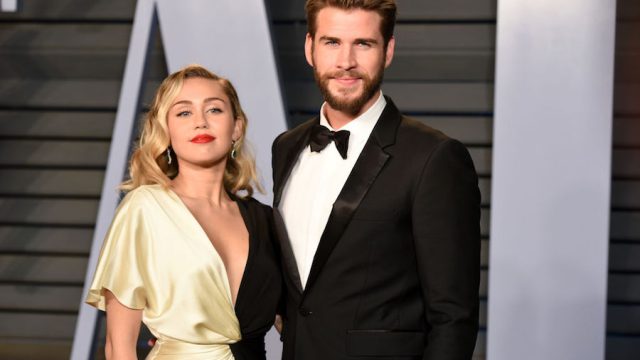 While neither the potential bride or groom has confirmed it yet themselves, an Instagram story is worth a thousand words. Miley Cyrus and Liam Hemsworth certainly appear to have gotten married this weekend.
In photos from their mutual friend Conrad Carr's Instagram stories, the longtime couple is seen happily cutting a wedding cake (or what definitely looks like a wedding cake), while Liam wears a suit and Miley wears an off-the-shoulder white dress. Miley's mother Tish Cyrus is in the background.
Liam's brothers are also pictured in another Instagram story, as are gigantic "Mr. & Mrs." balloons.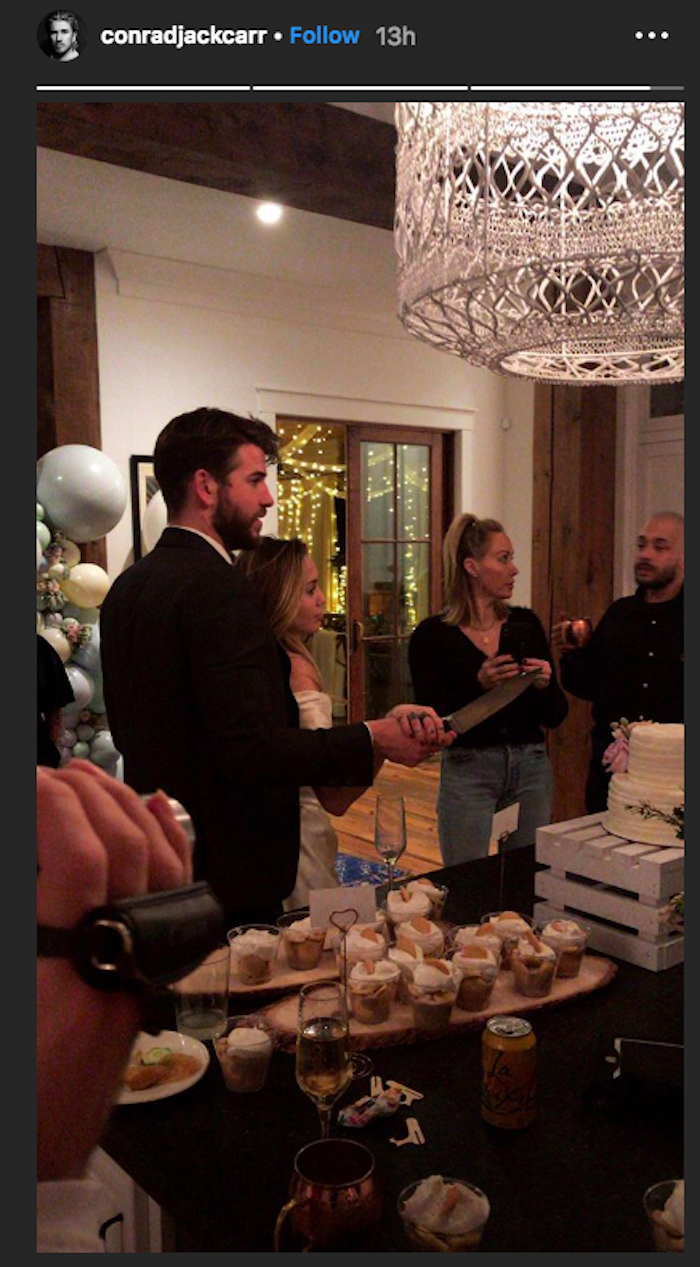 The maybe-wedding, which looks relaxed and DIY-esque, seems to have taken place in somebody's home. Low key desserts, wine glasses (plus a few LaCroix cans), and casually dressed, happy attendees surround the couple in the photographs made public.
Rumors about whether or not the actor and singer/actress had finally wed followed the couple for some time, especially after such a long relationship. Miley and Liam confirmed their coupledom in 2010 after meeting on the set of '09 movie The Last Song, first became engaged in 2012, split in 2013, reunited in 2016, revived their engagement shortly thereafter, and have been going strong ever since.
After recently losing their entire home to the Malibu fires, Miley and Liam now have something joyful to celebrate. Congratulations to the potentially married couple.