Miley Cyrus just revealed some, um, very personal information about Liam Hemsworth's anatomy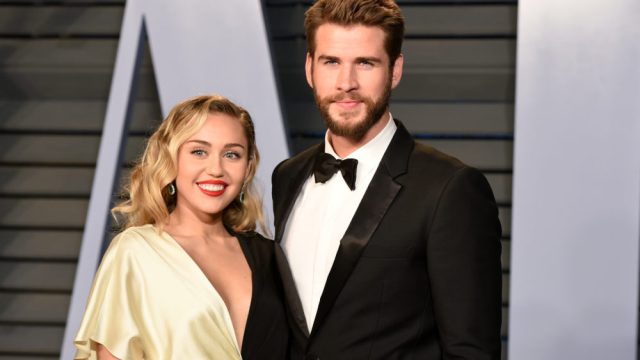 Miley Cyrus just got personal about one very specific detail regarding life partner Liam Hemsworth…and we don't think he'll mind. On Sunday, December 16th, the Instagram account SourPsycho posted a meme that read:
"No man has all five:
good dick game
empathy
a height above 5'9
no hoes
common sense"
Miley responded in the comments, and it was captured by the CommentsByCelebs account.
"Mine does! Don't give up!" she wrote.
In case you were wondering, the next comment is, in fact, from none other than actress Lili Reinhart…meaning we now also know a lot more about her boyfriend and Riverdale co-star, Cole Sprouse. (And we're not mad about it.)
Miley got equally candid during a recent interview with Howard Stern, in which she said that Liam saved all of the (many) animals on their Malibu property before it was destroyed in the recent California wildfires. She said she's "never loved him more" because of it, and also revealed that the feat got Liam a "lot of action."
Hey, heroic animal saving? We get it, girl.