Miley Cyrus's latest tattoo is a perfect tribute to her dog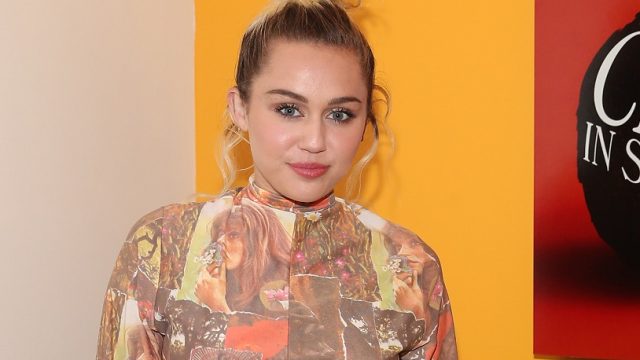 If you're currently keeping a spreadsheet of Miley Cyrus's collection of tattoos, we have one more you should probably add. And honestly, this may be one of her cutest tats yet. Cyrus got a tattoo of her Shetland Sheepdog, Emu, and we're sure that he'd love the touching tribute.
Cyrus went to Shamrock Social Club in LA for her latest ink, and saw Dr. Woo. If the name rings a bell, it's because Woo is an incredibly sought-after artist, and a ton of celebrities try to book their appointments with him. He even has a waiting list. Cyrus and Woo already have a relationship — she's gone to him for a few of her other pieces.
They know each other so well that Woo tagged the photo of the ink with "#EmuFanClub," which Cyrus and her fans often use when sharing puppy photos.
We think that the tattoo is absolutely lovely. Then again, we have yet to see work from Woo that we don't adore. If you want to compare accuracy, here's a photo of Emu totally chilling out.
https://www.instagram.com/p/BRBRZZIhr71
And another, since he's super photogenic.
https://www.instagram.com/p/BQ0m4izB307
And, uh. Well, we can't help ourselves. Emu is one cute pooch.
https://www.instagram.com/p/BQi_nOpBoZ4
That last photo is actually interesting, since it obviously captures a reunion between the two. With this new tattoo, Cyrus can carry Emu around wherever she goes. (Even though Cyrus, who is a huge fan of dogs, likely doesn't need the reminder that she's got an adorable ball of fluff back home.)
This tattoo is totally one of our favorites. Great choice, Miley!