Miley Cyrus, Katy Perry, and so many others have tweeted their support after the attack at the Ariana Grande concert in Manchester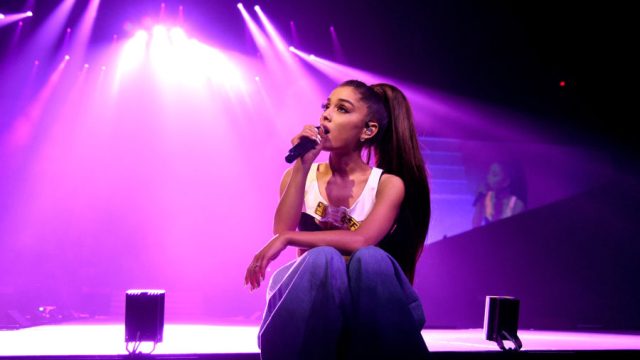 The world is still reeling from news of an explosion at an Ariana Grande concert in Manchester, England yesterday evening. It's been reported that 22 concert-goers have been killed and over 59 are injured — many of them children and young people. It goes without saying that this is a senseless, tragic act, and our hearts go out to every single person affected.
Grande herself has shared her incredible shock and sadness, tweeting:
https://twitter.com/udfredirect/status/866849021519966208
And so many of her friends and fellow musicians have also since spoken out: false
false
And friend Miley Cyrus shared this post and photo on her Instagram account:
https://www.instagram.com/p/BUa6R15hV48
The music world is clearly very shaken by this turn of events, because — as Lorde tweeted —  music shows should be safe places for us. The incident is horrific and tragic, and robs us of a sense of safety when expressing ourselves in public.
Our hearts go out to the city of Manchester and to every person affected — either directly or indirectly — by the attack. Squeezing our loved ones a little closer today