Miley Cyrus is reportedly in no rush to marry Liam Hemsworth, and here's why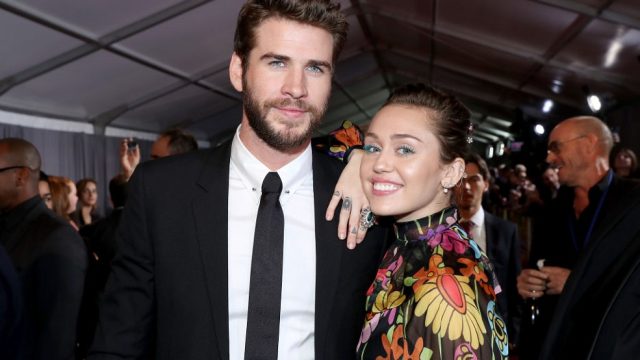 They seem pretty solid, but they aren't looking to sign any paperwork soon. Miley Cyrus and Liam Hemsworth have no wedding plans, but that doesn't necessarily mean that they're not ready to spend the rest of their lives together.
Cyrus and Hemsworth are one of our favorite celebrity couples, but even they gave love a second (and third) shot after a few breakups. The two first met back in 2009 after meeting each other on the set of The Last Song. They had an on-again, off-again arrangement in 2010, rumored to be because of her work schedule,  but managed to keep reconnecting. Cyrus fought off engagement rumors in March of 2012 but found herself engaged (for real) just a few months later.
Unfortunately, that engagement was eventually broken. Cyrus and Hemsworth called it quits in 2013, although they stated that they remained friends. They were so close, that in 2015, Cyrus — an animal lover — helped Hemsworth adopt a dog named Dora. These days, Dora belongs to the both of them, as that moment helped them rekindle their spark.  Both agreed that they were young when they first dated, and at different stages in their life. But now, they're in a much better place. In fact, Cyrus wrote her song "Malibu" about the actor and their relationship.
https://www.instagram.com/p/BQhHKtmFt57
So what's stopping them from planning a wedding? Us Weekly reports that the couple already feels like they're married.
The magazine stated that the couple "still have zero plans of having an actual wedding," and also reported that the couple is in no rush to have children, despite what a few recent headlines may have you believe.
Wedding rumors about Cyrus and Hemsworth aren't necessarily new. This past March, Billy Ray Cyrus posted a somewhat cryptic tweet featuring a photo of Miley Cyrus wearing white.
https://twitter.com/udfredirect/status/840003019412525056
But, the tweet was just a father wishing his daughter well. What can you say? Their fans may be a bit too eager to see what their big day will look like — which we understand.
No matter what Cyrus and Hemsworth decide to do, we support them and the love they have for each other.