Miley Cyrus gushed that Hilary Duff is still "the queen of my universe" while sharing a throwback video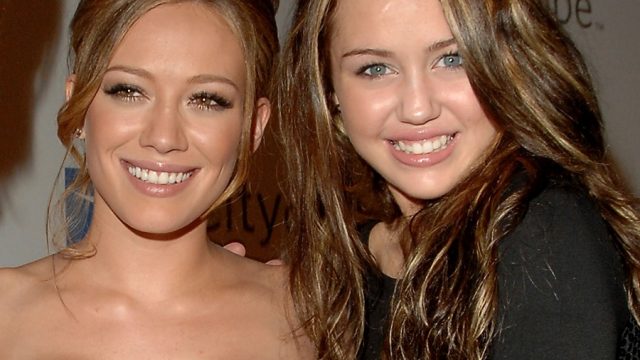 Listen, if you say you love Hilary Duff, we believe you. (Who doesn't?) But your adoration will pale in comparison to Miley Cyrus's, who is one step away from building a straight-up shrine to the actress and singer. Duff made a guest appearance on Cyrus's eighth episode of her Instagram talk show Bright Minded, and the shared fangirling is sending us over the edge.
"I have to breathe because our next guest…I stan," Cyrus said. "Like, I stan. Like, I stan pre-stan STAN. Okay, I've gotta cool it."
She then said that it was this guest who made her want to become a singer. Along with Joan Jett, Debbie Harry, and Stevie Nicks, Hilary Duff is firmly on Cyrus's idol list—as she should be.
"Before I bring on the queen of my universe, the apple of my eye, the ruler of my heart, I want to roll a clip," Cyrus said. At the 18-minute mark of the episode, Cyrus played a clip from back in the day when she received a call from a fan named "Haley" while appearing on a teen talkshow.
"I started quaking," Cyrus said when she realized Haley was actually Duff. "I also screamed 'holy moly.'"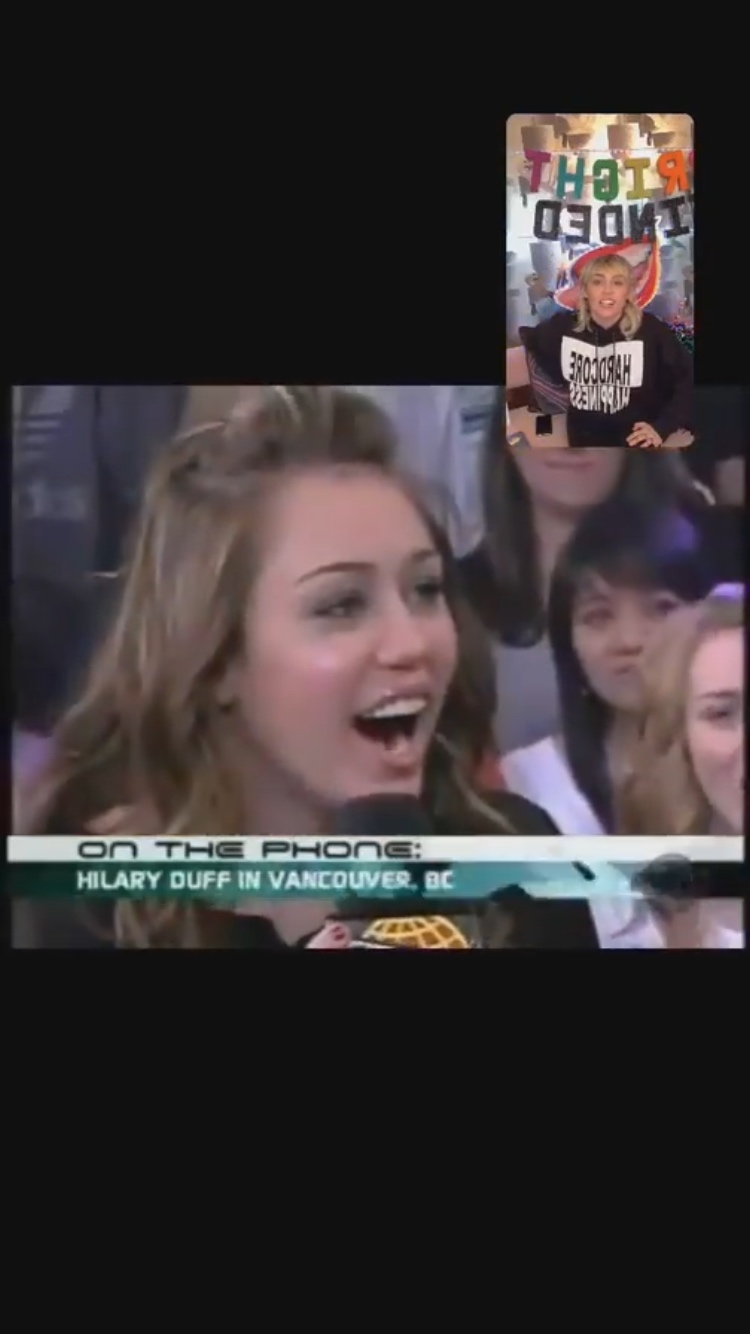 "Thank you for making it cool to be a 'good girl,'" baby Miley said in the clip. We're crying.
Cyrus then told Duff that she went to her first Hilary Duff concert at age 11 wearing a plaid skirt and Uggs because Duff wore a plaid skirt and Uggs. She hoped that Duff would notice her in the "nosebleed seats" because of said Uggs. Um, same, actually.
And it was because of Duff that Cyrus flew to Los Angeles to audition for Disney.
"Thank you, again, for just inspiring me," Cyrus said. "And I would never be sitting here…if it wasn't for you."
Duff fired back even more kind words: "Just to hear you say that—you have been such a bright light and you have made so many choices that have been so bold, and you're an inspiration to me, and to all of us, and you continue to be."
We stan Duff. We stan Cyrus. And we definitely stan this friendship.