Miley Cyrus got a new '70s 'do and it looks amazing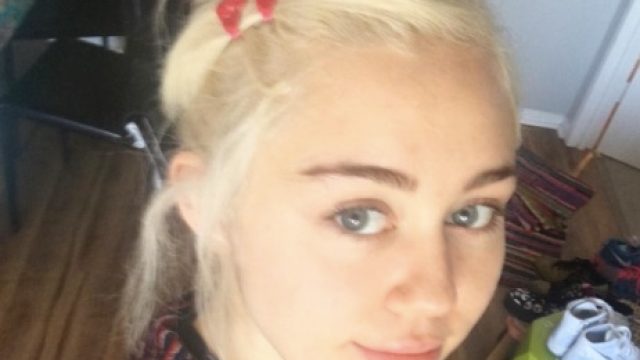 Another celeb has jumped on the "swag" haircut bandwagon! Miley Cyrus, who has been sporting a pixie cut for the past few years, has decided to grow out her hair. Now she has a shaggy, bleached blonde haircut that looks straight out of the 1970s.
Since Miley just nagged a gig as a coach on The Voice, perhaps this new look is a way to celebrate! Hairstylist Chris McMillan posted a photo of the cut he gave Miley and captioned it #swedishpornstar, but it can also be described with a less risqué hashtag like #DebbieHarry. Doesn't she look like the singer of Blondie?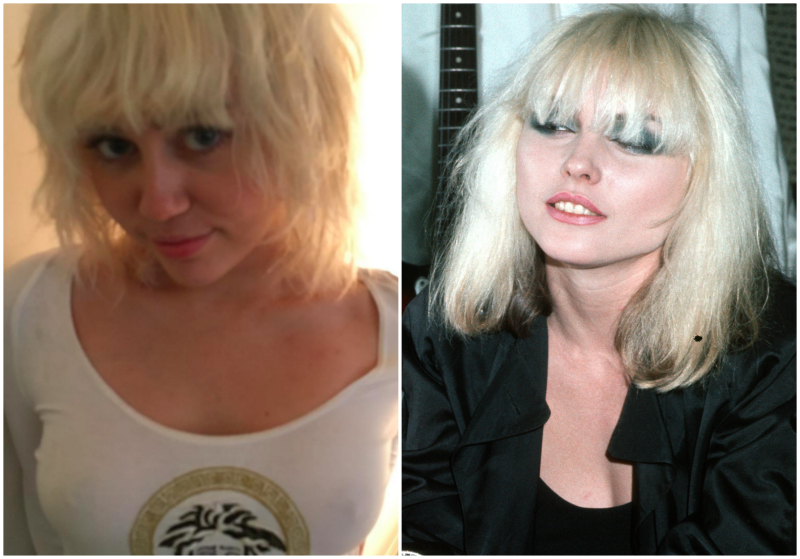 The rock n' roll hairstyle is also reminiscent of The Runaways' Cherrie Curie. Either way you hashtag it, Miley looks pretty INCRED.
While the shag is new, Miley already had bangs, as seen in this photo of her with a favorite hairstyle of her — '90s-style baby buns. She really is on trend!
This actually isn't the only hairstyle Miley has been spotted with. During recent filming for the Untitled Woody Allen Project, she went back to her Hannah Montana roots (no pun intended) by wearing a long wig for the shoot which you can see in the pic on the left. According to Billboard, the six-episode series will debut next year on Amazon Prime.