Miley Cyrus clarifies that she doesn't believe people choose their sexuality amid backlash
Update, October 22nd, 10 a.m. EDT: Miley Cyrus has responded to the backlash to the comments she made on her Instagram Live video, and this post has been updated to reflect that.
Miley Cyrus has found herself at the center of another controversy after making questionable comments about her sexuality. On Sunday, October 20th, the "Slide Away" singer hopped on a joint Instagram Live video with Cody Simpson, and while she may have just intended to compliment her new boyfriend, she's now facing backlash for saying "you don't have to be gay" because "there are good men out there."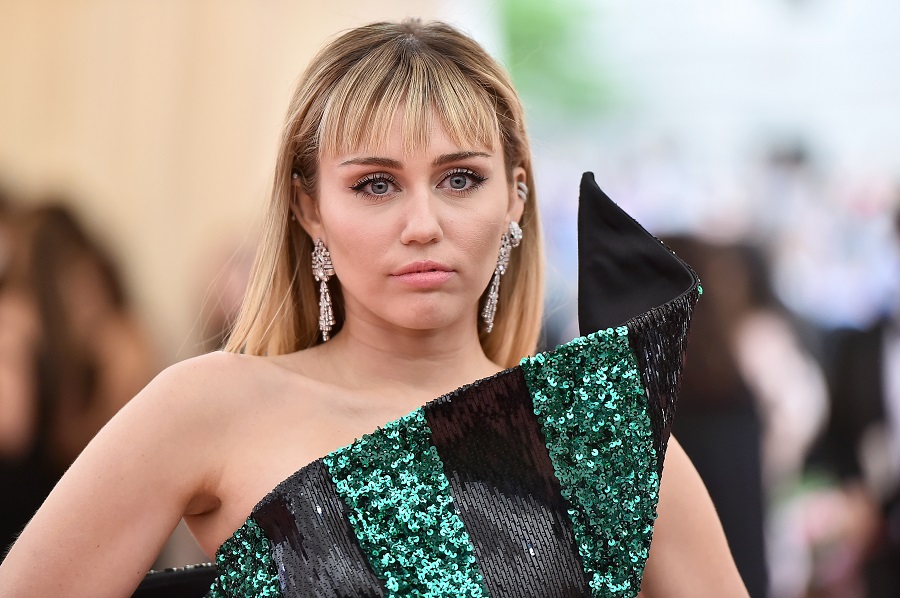 The video all started with Cyrus giving her fans some dating advice and a little insight into her thoughts on men and relationships.
But, the conversation soon turned problematic when she seemingly attempted to throw shade at her soon-to-be ex-husband, Liam Hemsworth.
The 26-year-old pop star, who came out as pansexual in 2016, briefly dated Kaitlynn Carter following her split from Hemsworth over the summer. However, intended or not, her comments suggest she dated a woman because of the way she was treated by men, adding that she doesn't have to identify as gay since finding Simpson.
https://www.instagram.com/p/B3sBHd7JI7_
Check out a clip of Cyrus's recent Instagram Live below:
false
Though we're assuming Cyrus meant to inspire her fans not to lose hope in finding love, many called her comments insulting and harmful toward the LGBTQ+ community because she basically implied that being gay is a choice. FYI, it isn't.
Clearly and understandably so, people are very upset.
false
https://twitter.com/udfredirect/status/1186229968298299392
On Monday evening, October 21st, Cyrus responded to the social media backlash to clarify her comments.
We appreciate Cyrus clarifying her problematic remarks, and we hope she's more thoughtful in the future.