Miley Cyrus' family dishes on the secret to her current happiness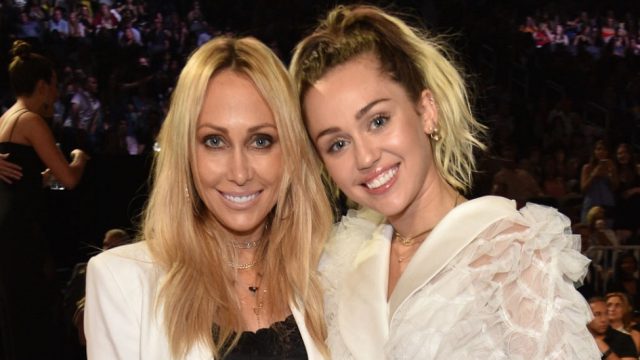 There's one thing we all seek out of life — happiness. So it's good to figure out what makes Miley Cyrus so happy. It kind of seems like it's always been the case for Cyrus. After all, her nickname of "Miley" came from "Smiley."
The topic came up during an interview with Brandi and Tish Cyrus, and they credited balance for being the reason why Miley was such a positive ray of light. Notably, a work/life balance.
"Something I really respect about Miley is that she really does truly know what's important and what matters. And that doesn't mean overworking herself and being on tour all year anymore," Brandi said to E! News.
Brandi noted that one of Miley's key to happiness is having an active home life.
https://www.instagram.com/p/BUYhrShBqfi
"That means her family and her life at home and her animals and making the music she really loves and I think that's something that comes with age when you start to realize that and she's there and that's why I think she's so happy," she continued.
It definitely makes sense. It seems like the Cyrus family sticks together, through thick and thin.
Miley Cyrus fans often note that she's a big fan of spending time with her pets and her loved ones.
https://www.instagram.com/p/BUHknSmhhMS
But Mama Tish had some words about her daughter, as well. She wants people to know that as far as Miley is concerned, what you see (and hear!) is what you get. Her music helps showcase what she's truly going through in life.
"She's in such a great place, so happy, and I think the music really reflects that," she said.
Well, now we know — and we're happy that Miley figured out what works best for her. Maybe the best way to remain happy is to keep everything in balance, and create art that really defines us.