Miley Cyrus flaunted her engagement ring at a basketball game
Miley Cyrus and Liam Hemsworth always keep us on their toes: Just when we though their relationship was over, Miley was spotted wearing an engagement ring on Instagram in January. On Saturday night, however, she wore the ring loud and proud in public at the Cleveland Cavaliers vs New York Knicks basketball game at Madison Square Garden — and there are tons of photos.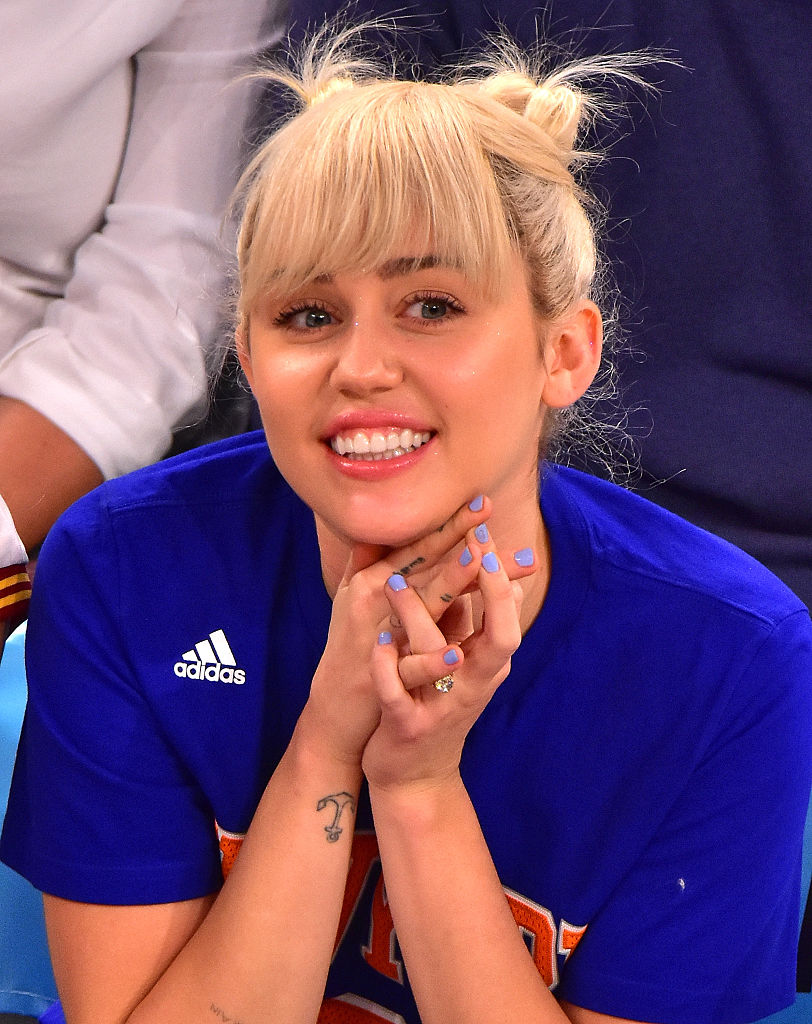 There's something so elegant about pairing a diamond ring with lavender nails and a sports jersey and Miley Cyrus pulls the look off better than anyone. Not that we're surprised, since the singer has kind of made a name for herself with her kooky and sometimes unimaginable outfit choices.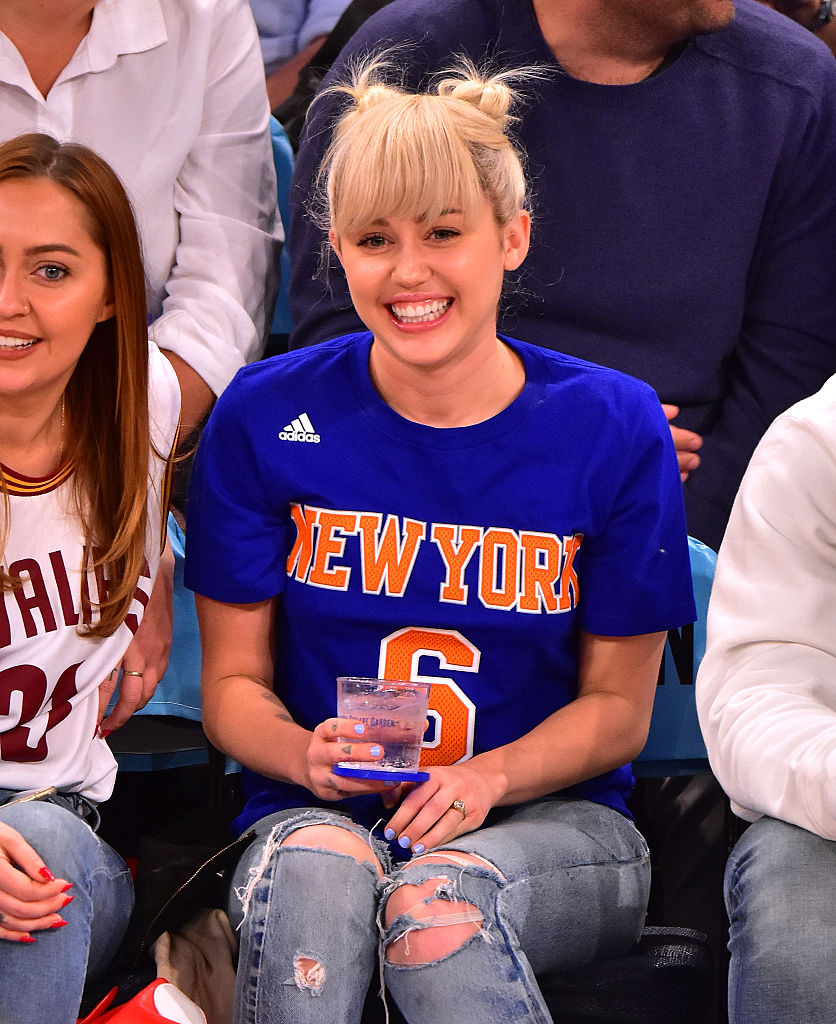 The fact that Miley is still wearing the ring a few months later (supposedly the Neil Lane ring that Liam proposed with, according to Page Six) has us thinking their engagement really is back on. However, we still don't know any of the details because the maybe-couple are being very hush-hush about it.
"Miley is beyond happy to be engaged to Liam again," a source told PEOPLE back in January. "It might seem sudden, but they have been very close for the past few months."
Even older Hemsworth brother, Chris, is out of the loop: "I'm happy if he's happy, whatever he's doing in life," Chris told Entertainment Tonight. "I can't confirm any of that but, you know, he's smart [and] he's happy."
Plus, Chris added, it's not like he would know. "I would find out through the press," he continued. "I find out last most of the time."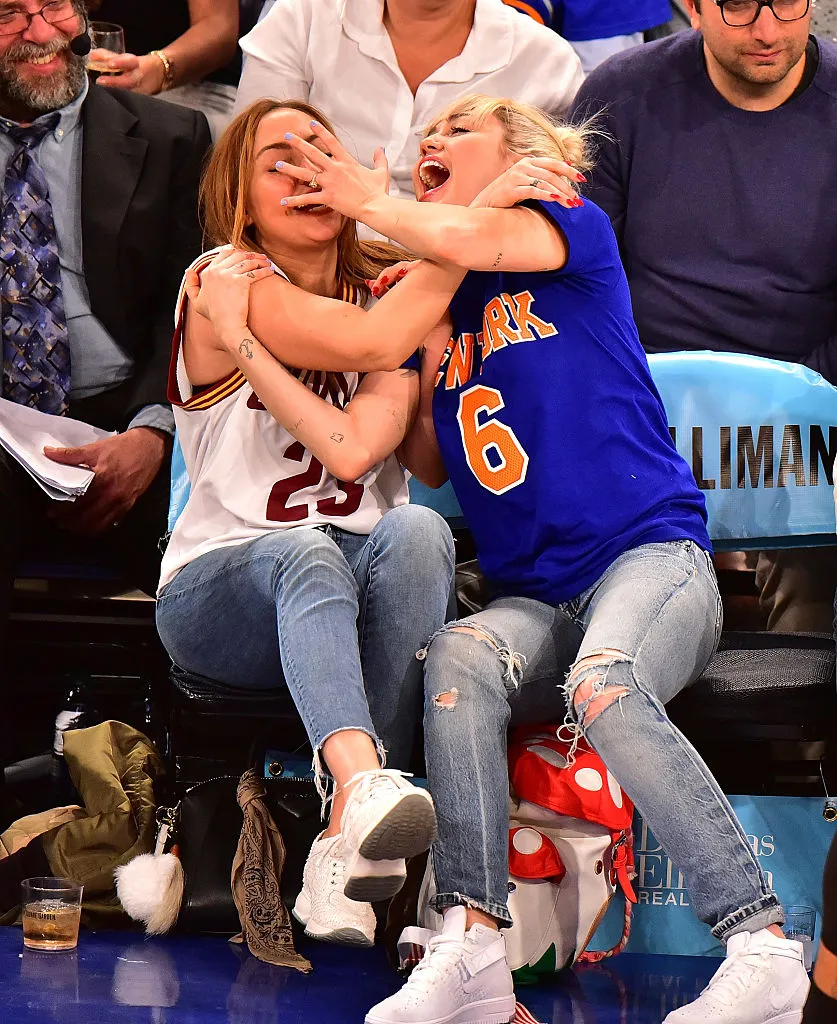 The only thing we know for sure is that Miley definitely looks happy in these photos, probably because she's having an awesome time with her sister, Brandi, and her mom, Tish. Whether she's engaged again or not, she looks like she's doing well.