Miley Cyrus and Dolly Parton performed "Jolene" on "The Voice" and it's giving us #godmothergoals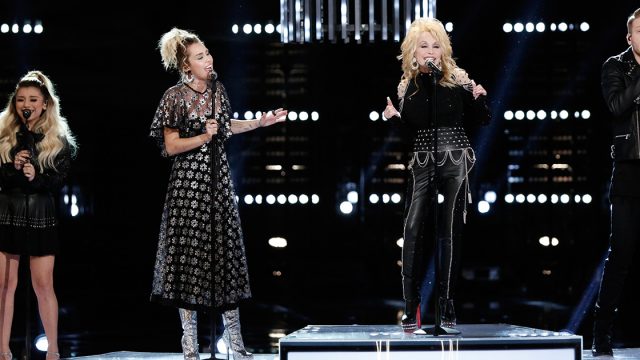 We're really going to miss Miley Cyrus when this season of the The Voice ends, mainly because she brings us things like this incredible performance of "Jolene" with her godmother, Dolly Parton.
Miley is no stranger to performing Dolly's hit song. The star gave an amazing rendition of the song as part of her "Backyard Sessions" a few years ago, and the pair have performed together before. Similarly, Dolly recently gave her classic an update by duetting with YouTube sensations Pentatonix, who also paid tribute to the country music legend at this year's Country Music Awards.
Well, given that Miley was missing from this year's CMAs, the star invited her godmother and Pentatonix on to The Voice to celebrate Dolly's track "Jolene.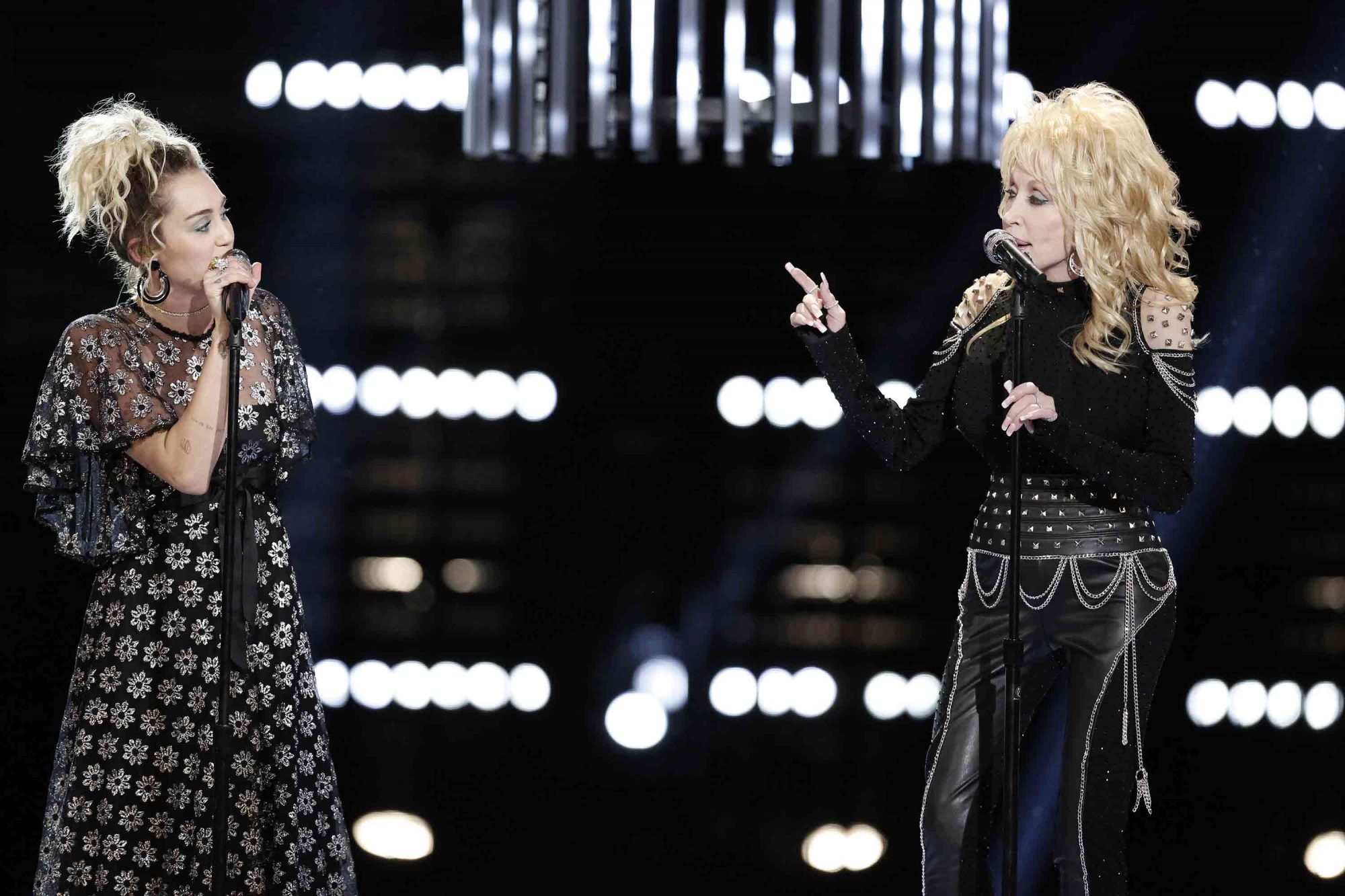 Leaving her hair curly, Miley wore a cute, flowery, and Southern inspired outfit for the performance with Dolly. We particularly enjoy the part where she hitches up her skirt so she can foot stomp like a pro. https://www.youtube.com/watch?v=BZ0e-JFXJMg
We have to say, we're really into Pentatonix's version of this song. While we miss the country twang of the original, the vocal harmonies that Mitch Grassi, Scott Hoying, and Kirstin Maldonado bring to the performance are just stunning.
https://www.instagram.com/p/BNajSJwhc3l
Dolly Parton also joined Jennifer Nettles to perform "Circle of Love"
Taken from the pair's Christmas special, Christmas of Many Colors: Circle of Love, which airs tonight (November 30th) on NBC, the singers were backed by the Top 10 finalists from The Voice. 
https://www.youtube.com/watch?v=osuZP99Aor4?feature=oembed
We recently spoke to Dolly Parton about her upcoming holiday-themed sequel to Coat of Many Colors.
The country star told us all about her cameo on the upcoming TV special.
"I get to play the the town trollop, the lady that I patterned my look after when I was little," she said. "Everybody said she was just trash, but I just thought she was beautiful. She wore all these loud colors, and had piled up yellow hair, eyelashes, lipstick, bright red nails, high-heeled shoes, and tight clothes. I thought she was the prettiest thing ever. I thought, how cool it would be if I got to be her in this movie."
Dolly Parton is just the greatest person ever, isn't she? Perhaps she might be able to convince Miley Cyrus to release a country album. Or, maybe a collaboration album, eh?
C'mon Miley, you know you want to…