Miley Cyrus and her dad shared an emotional tribute a late friend to raise awareness for National Suicide Month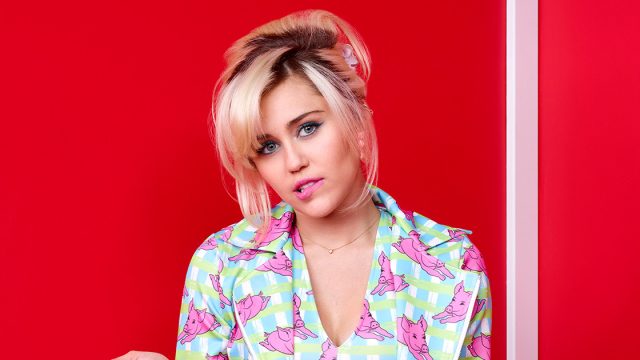 Miley Cyrus is constantly doing things that surprise us.
The star, who recently covered for Ellen Degeneres on her daytime chat show (and killed it, btw), has been totally changing up how she approaches her life. From the inception of her nonprofit organization, The Happy Hippie Foundation, her rejection of red carpet and celebrity fakery, and her forward thinking attitudes to gender and sexuality, Miley is forging a new breed of celebrity and person and we love watching her grow.
https://www.instagram.com/p/BK_pj51BIQC
Part of Miley's progression means that the star is willing to share those difficult and emotional moments with us, and yesterday she did just that.
In a video uploaded to Facebook, Miley and her father, the country music star Billy Ray Cyrus, shared an emotional and heartfelt moment as they paid tribute to a late friend and to raise awareness of National Suicide Prevention Month, which took place on September.
https://www.instagram.com/p/BLH9EwlhGR_
"Magic jam sesh w dad!!! Billy Ray Cyrus 🌻🌈💖," Miley wrote. "suicide awareness month has come to an end but never should the fight for love and acceptance for all! This is the 2nd song my dad ever wrote years ago after his best friend took his own life because of discrimination in his community ..... Love love love ....."
In the clip the pair can be seen jamming to Billy Ray's "How've Ya Been," which is taken from the album Wanna Be Your Joe. It's a moving and emotional performance.
It's so nice to see Miley helping her dad pay tribute to their friend.
National Suicide Prevention Month was set up by the National Alliance on Mental Illness and aims raise awareness for the fact the suicide is the third leading cause for death among young people.
For additional resources, visit the National Suicide Prevention Lifeline, a national network of local crisis centers that provides free and confidential emotional support to people in suicidal crisis or emotional distress 24 hours a day, 7 days a week. For more information visit their website or if you need to talk call 1-800-273-8255.