Here's why everyone thinks Miley Cyrus and Cody Simpson are about to drop new music together
We have a musical mystery on our hands, people! Clues are pointing to the possibility that Miley Cyrus and Cody Simpson are collaborating on new music, which may be released under the brand-new band name Bandit and Bardot. Herewith, we present our evidence.
Exhibit A: Yesterday, December 17th, TMZ reported that Cyrus's company filed legal documents to trademark the name Bandit and Bardot. According to TMZ, "The trademark would cover entertainment services, including live music performances by a band and live performances by a professional singer, musician, and entertainer. It also would cover a website focused on live concerts, plus the production of sound recordings on all types of mediums—CDs, DVDs, downloads, ring tones and more."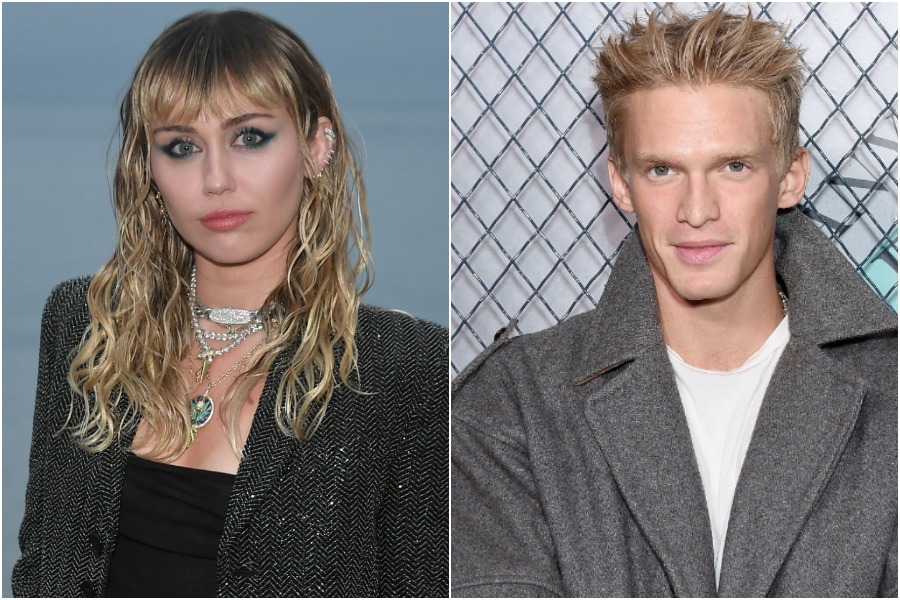 It's pretty clear that Bandit and Bardot is a musical project that Cyrus will be involved in. But where does Simpson—whom Cyrus confirmed she was dating in a frankly terrifying Instagram video back in October—fit into all of this?
Exhibit B: This week, the anonymous users behind Bandit and Bardot created an Instagram account, though they haven't posted anything yet. According to TMZ, up until yesterday, the only two people the account was following were Cyrus and Simpson—whom they've since unfollowed. An attempt to keep the project anonymous, perhaps?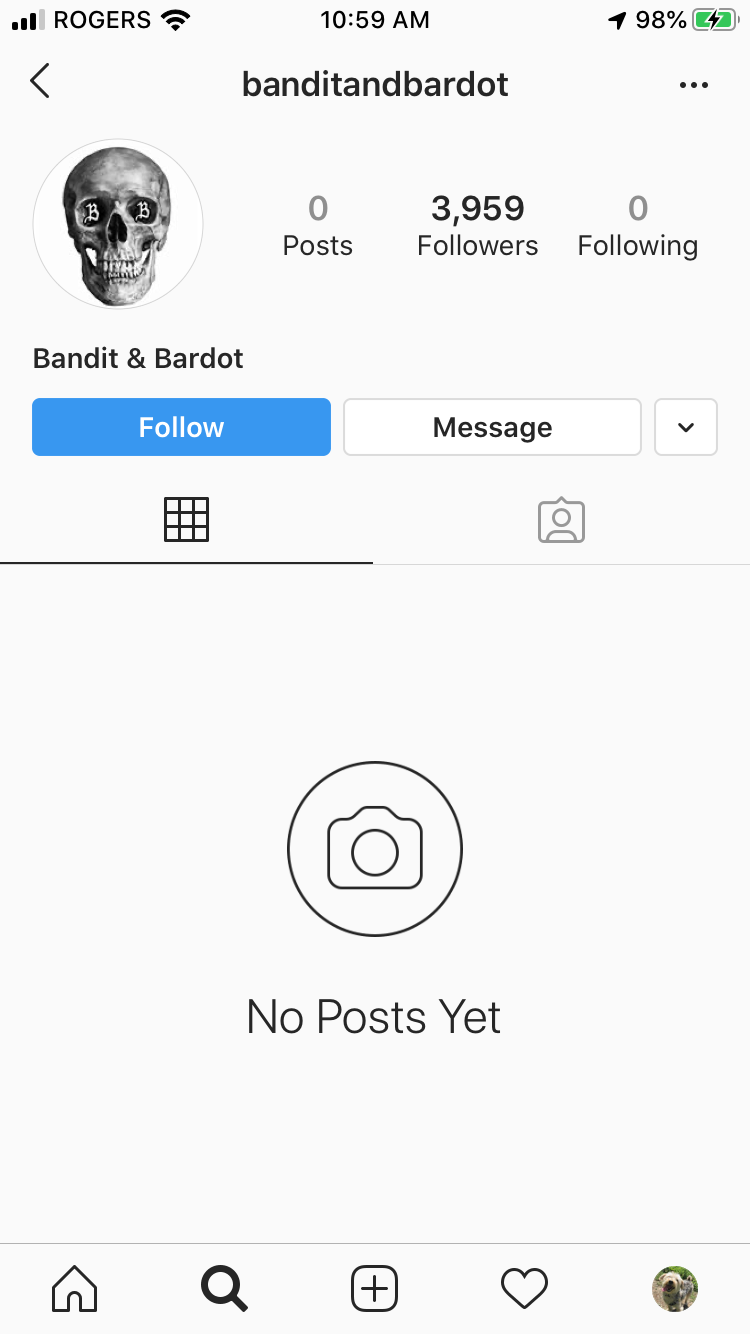 Exhibit C: We can't help but notice that Bandit and Bardot's Instagram profile picture is reminiscent of the skull-and-crossbones flag in the background of a photo Simpson recently posted of Cyrus. Simpson also debuted a skull-and-crossbones tattoo on October 16th.
https://www.instagram.com/p/B5zRxj2luHf
At this point, you're probably wondering whether Cyrus and Simpson have actually confirmed that they're working on music together, either under the name Bandit and Bardot or not. They haven't! (Which is fine. Clearly, we're having a lot of fun cracking this case ourselves.)
But this brings us to…
Exhibit D: Earlier this month, Simpson told E! News that he and Cyrus were "looking at" the possibility of a collaboration.
We're dropping all our actual responsibilities until we solve this mystery (or, more helpfully, Cyrus and Simpson actually confirm the rumors).