Miley Cyrus channeled Elvis at the MTV VMAs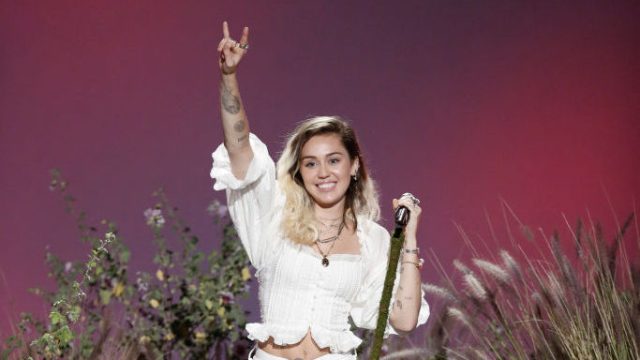 Miley Cyrus is constantly reinventing herself. While her most, uhm memorable, MTV Video Music Awards performance is the one with the foam finger and the nude latex suit, we're feeling her new rockabilly sensibilities.
Maybe it's because her music is sonically moving towards her country roots, but the singer was definitely channeling Elvis Presley with her fashion choices during the show.
Cyrus wore two looks during the awards show. A hot pink number and a blue pantsuit.
During her performance of "Younger Now," she looked fun and flirty in pink satin shorts.
But it was her second look that truly gave us Elvis Presley vibes.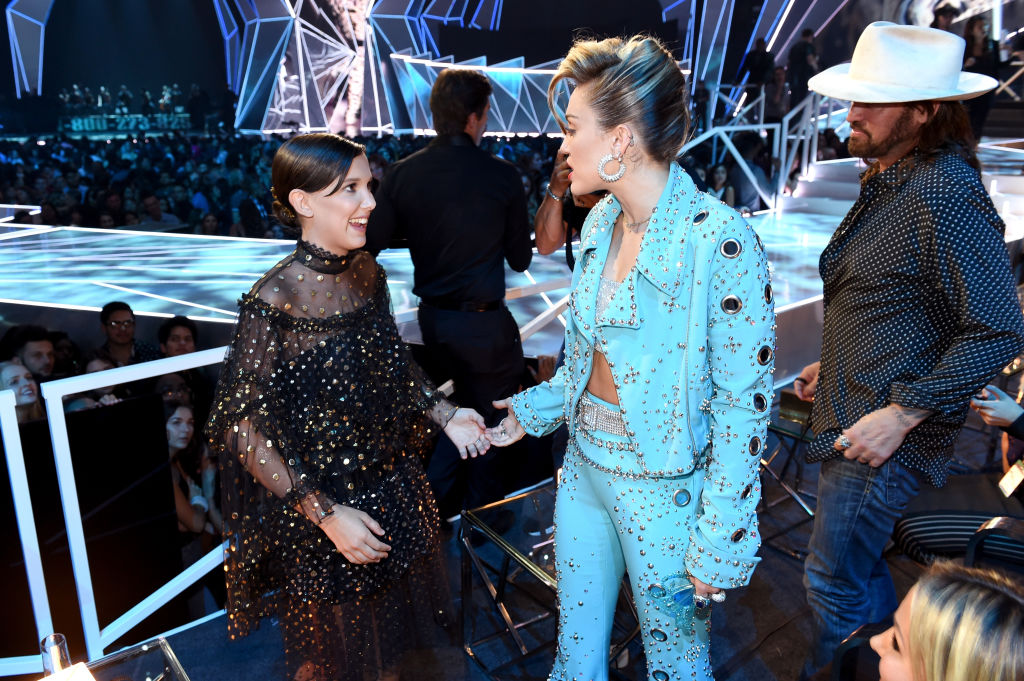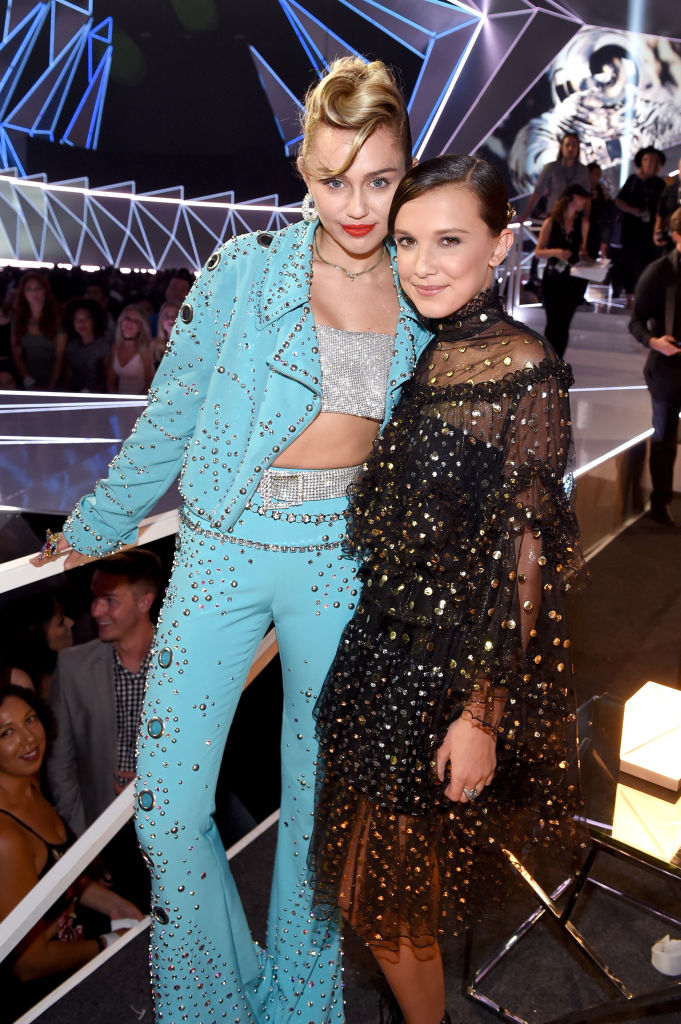 The inspiration is clearly there.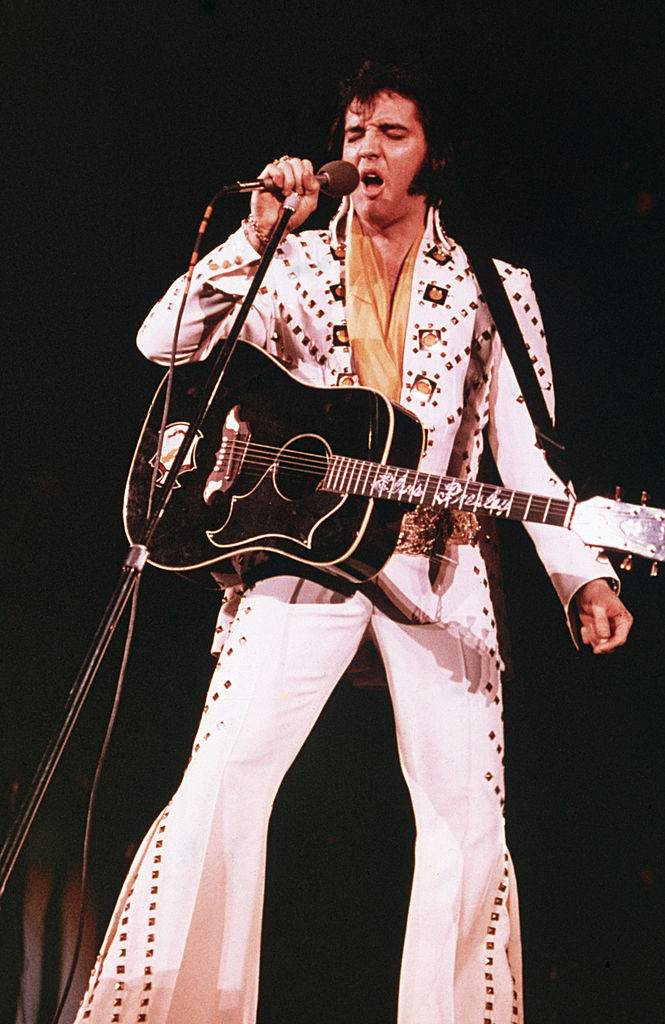 Taking the stage in a pair of cat-eye sunglasses and a pompadour, Cyrus commanded her performance of "Younger Still."
https://www.youtube.com/watch?v=GqUwkSWBV-c?start=92&feature=oembed
Cyrus clearly had a good time at the show, because she tweeted this at the end of the night:
"Yaaaaas! To all the fans and music lovers who make @vmas so special, this night would be nothin without ya!"
We are vibing with Cyrus's whole new aesthetic. It seems that with every new musical era comes a new wardrobe. In fact, she sings about that very thing on "Younger Now."
"No one stays the same/You know what goes up must come down/Change is a thing you can count on/I feel so much younger now."
Keep on evolving!