Miley Cyrus wore a giant blue bow and fuzzy hat while campaigning for Hillary Clinton and we cannot look away
Miley Cyrus is our hero. She stormed a Virginia college to campaign for Hillary Clinton while wearing a giant blue bow halter top, fuzzy blue bolero, red and white striped sparkly wrap skirt and a pink fuzzy hat.
With only three weeks before election day (thank God), Miley Cyrus brought some much-needed levity, joy, and humor, in the form of her wacky, wonderful outfit, and usual vibrant personality to George Mason University to join some student Clinton campaigners.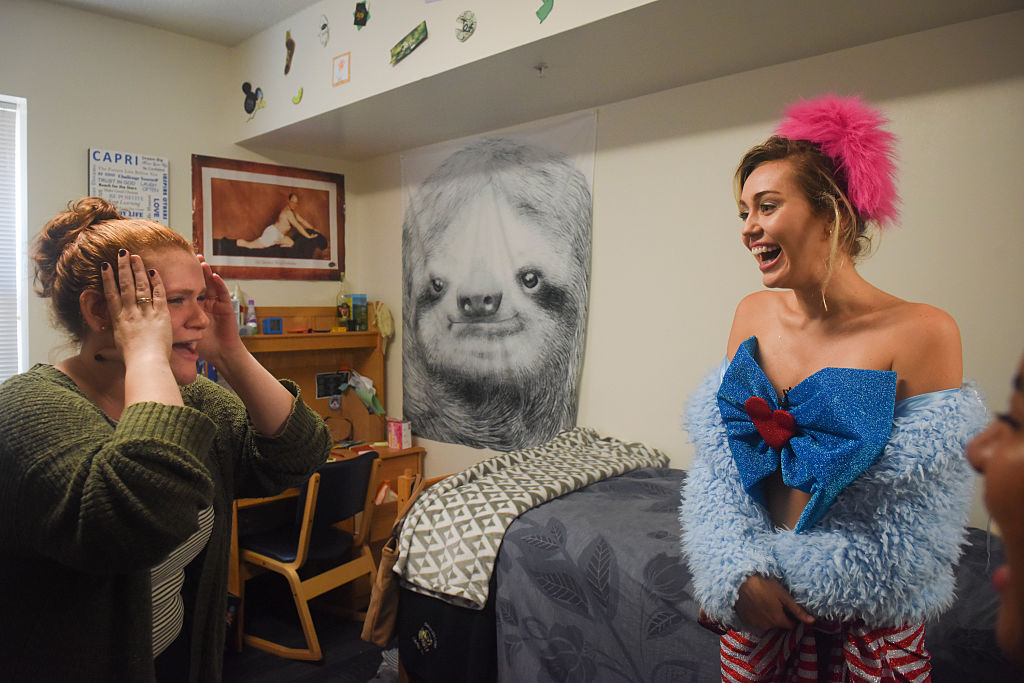 Earlier this week, Miley Cyrus announced that she would visit the campus to speak with Millennial voters about the importance of voting.
Reporters and students around campus shot video and photos of Cyrus surprising her fans and getting all political up in there, The Washington Post reports.
One of the male students in Piedmont Hall tells her "You'll be proud to know I've already voted for Hillary," Zartman told her, and Miley high-fives him. We would die.
The Washington Post also reported that hundreds of GMU students not lucky enough to live in Piedmont had to wait outside, where they chanted: "We want Miley! We want Miley!" and sang her songs.
https://www.instagram.com/p/BL4UwxqhhSC
Having felt the Bern back in April, tweeting her support for Bernie Sanders, The Voice judge skipped over to the Clinton campaign after the primaries.
And we love that she did it in an outfit that's giving us Dr. Seuss flashbacks!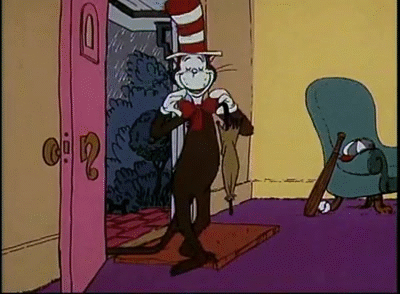 Miley knows she's got a voice, and she's gonna use it to stand up for what she believes. Umm, #rolemodel much? #yass