This is what Miley's best friend Lesley (from her Hannah Montana days) looks like now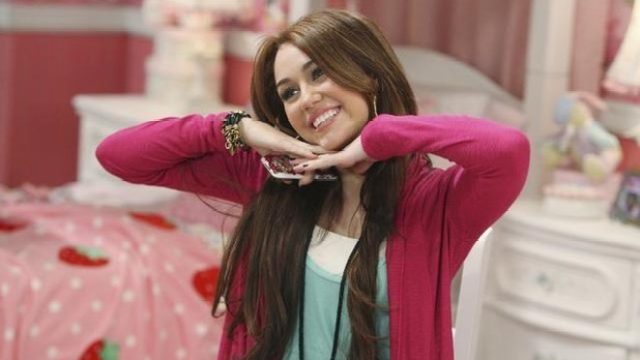 If you're a Miley Cyrus fan, you probably remember her best friend Lesley. TBH, even if you're not a fan, you may still remember her. Cyrus sang about her bestie in her song "See You Again" back in 2007. Well, we now know what Lesley looks like nine years later and all grown up.
The song appeared on the Hannah Montana 2: Meet Miley Cyrus album, and was super catchy.
"My best friend Lesley said 'Oh she's just being Miley'" is the lyric that repeated in our head for, like, months.
Here's a little reminder in case you blocked it out for some reason (get ready to sing it allll day… sorry in advance):
Ever since the song came out, we've wondered about Lesley. What has she been up to? Does she still think Miley is just being Miley? Are they still friends?
We don't actually know the answers to most of those questions, but thanks to some digging done by E! News, we do know that she's gorgeous and seems super in love.
As it turns out, she doesn't go by "my best friend Lesley." Her full name is Lesley Patterson, and she's on Instagram.
Here she is with her love Michael Becker:
She is still a huge fan of music and seems to love going to concerts.
And drinking wine (our kind of girl!):
It's unclear if she still keeps in touch with Cyrus, but since they were such good childhood friends, we're hoping they're still pals. Either way, it's nice to see that Lesley is doing so well and seems to be incredibly happy!