You couldn't have paid me to wear red eyeshadow until I tried this Amazon-exclusive palette—and now I'm obsessed
The bravest trend to hit the beauty world as of late takes a cue from Pantone's 2019 color of the year. Bright red eyeshadow has been spotted on the likes of Lili Reinhart and Bella Hadid, and until recently, you couldn't have paid me enough to try it. But two weeks ago, when Milani's Gilded Ember Palette arrived at my office, I felt compelled to give the bold look a whirl.
What changed my mind, you might ask? The variety of colors in Milani's palette definitely calmed my initial intimidation—fiery reds, golds, and yellows (shades Pyro, Ignite, Rose Ember, Gilded, and Toasted) are paired with a subdued coral (shade Golden Hour), sandy beige (shade Phoenix), and matte maroon (shade Lit). In addition to its nine shadows, Gilded Ember boasts two highlighters. I'm never mad at an opportunity to get my glow on, so the pearlescent Flicker and caramel brown Molten drew me in from the minute I opened the rectangular compact. Looking back, the neutral highlighters probably made me feel more comfortable experimenting with the palette's daring eye shades—and I'm so glad.
Milani Gilded Ember Hyper-Pigmented Face & Eyeshadow Palette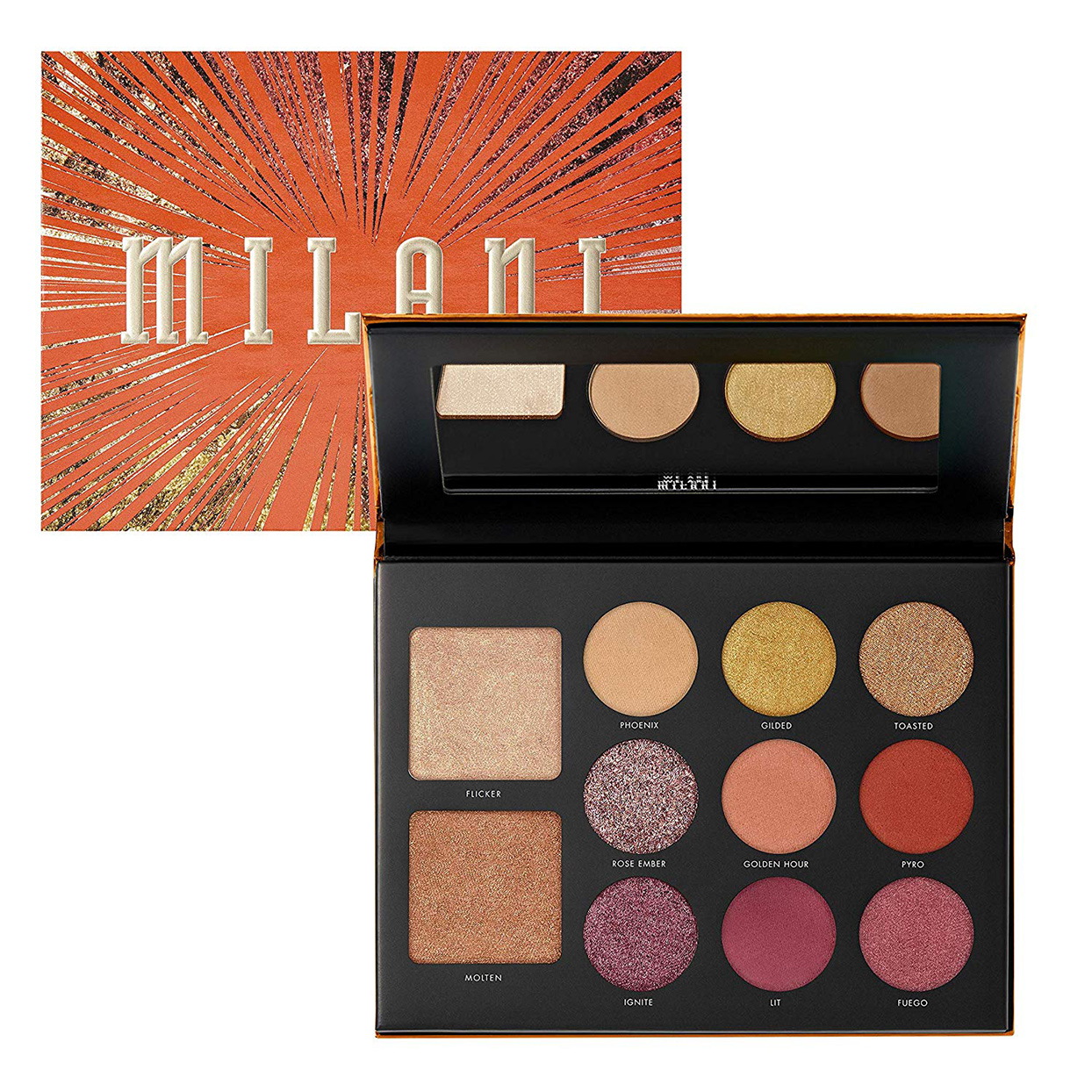 Shop it: $19.99, amazon.com
Getting ready for a night out last week, I decided to take the plunge. After applying an eyeshadow primer, I dusted a thin layer of Pyro onto my lids with a large synthetic eyeshadow brush. After a few minutes spent smizing in the mirror, I decided I could do with a bit more than the pale red flush I'd created, so I continued to pack on the shadow until I had something of a scarlet smokey eye. To add some dimension, I dotted Rose Ember on the center of my lids with a smaller brush, finishing off with Phoenix at the inner corners, doing little else to my face besides dotting Flicker on my cheekbones and swiping on some eyebrow gel. The finished look left me feeling like a sultry extra in an episode of Game of Thrones, and I mean that in the best possible way. Though I didn't go to battle for my kingdom that night, the shadow stayed put through several hours of extremely intense dancing.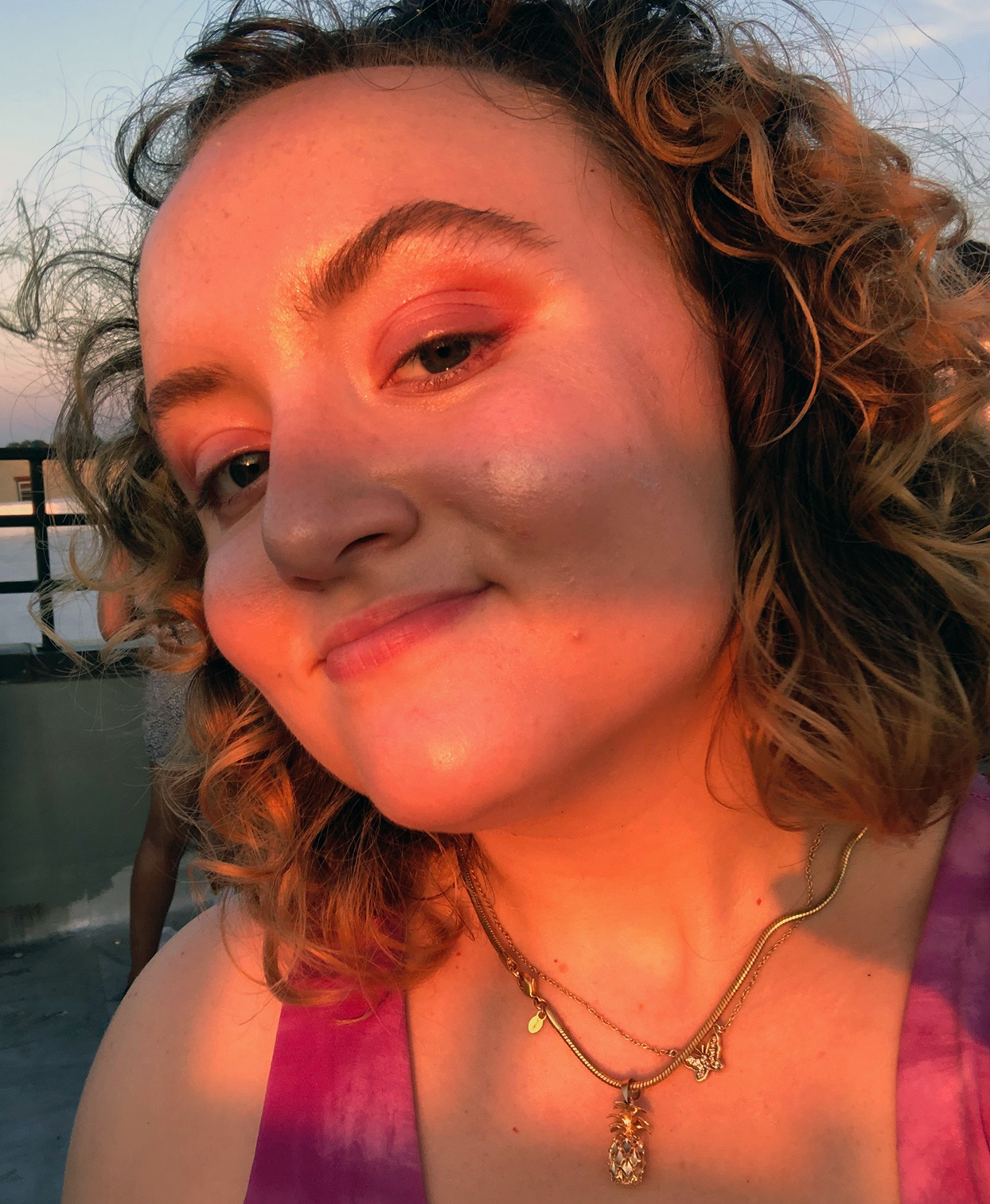 After just one use, I know this palette will become a staple in my makeup routine (that is, on the rare days when I choose to wear more than just SPF and lip balm). I'm looking forward to trying out Golden Hour for a subtle wear-all-day look, and I have a feeling Ignite would be amazing worn as a liner.
You can shop Milani's Gilded Ember Palette on Amazon now for just $19.99, but there's one caveat: It's a Prime Day 2019 product launch, meaning it's currently only available to Prime Members. If you don't already have a membership, you can sign up for Prime (or start your free 30-day trial) here.