There's a reason why Mila Kunis went makeup-free for Glamour's latest issue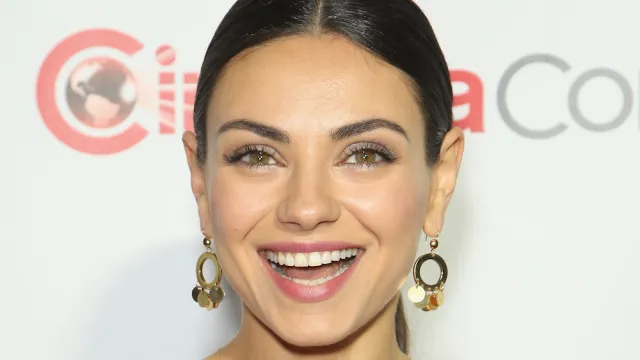 More and more celebs are allowing themselves to ditch the lipstick and foundation and opting to be photographed sans makeup. Kylie Jenner, Lady Gaga, and Gigi Hadid have all posted pictures of themselves makeup-free on social media while Alicia Keys appeared on Vanity Fair barefaced. Now, Mila Kunis is the latest celeb to appear on the cover of a magazine without a done-up mug.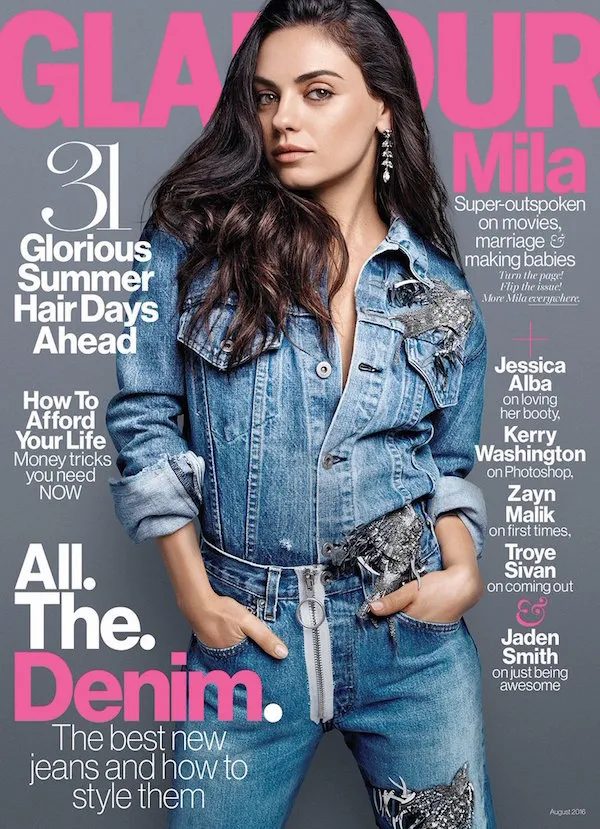 In the August issue of Glamour, Mila talked about her upcoming movie, Bad Moms, growing up as an immigrant, and her marriage to Ashton Kutcher. According to E!, Mila appeared on the magazine's back cover without typical editorial makeup, wearing only serum, eye cream, and lip balm. Yes — still she looks gorgeous AF.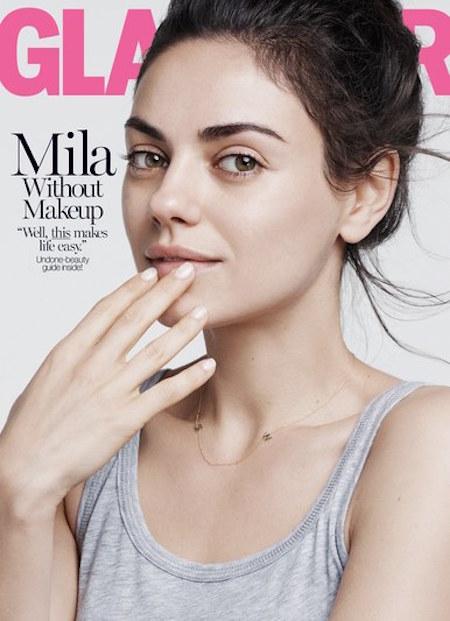 When asked how she felt about being photographed with a natural face, the 32-year-old said it was fine because she doesn't even usually wear makeup. "It's not something that I associate with myself," Mila said. "I commend women who wake up 30, 40 minutes early to put on eyeliner. I think it's ­beautiful. I'm just not that person. So to go to a shoot and have my makeup artist put on face cream and send me off to do a photo, I was like, 'Well, this makes life easy.' And you're still protected. Nobody's there to make you look bad."
Still, Mila admits to being fine with a little bit of photo editing, as long as it's not anything too drastic. "There was a company that I did a photo shoot for once that manipulated the photo so much, I was like, "That's not even me." Like, what's the point? You wanted my name, and then you wanted the version of me that I'm not. I absolutely hate it," she explained. "Now, do I sometimes want them to depuff my eyes? Help me out with a little bit of lighting. But do I want them to stretch my legs, thin out my waist, curve my hips, elongate my neck, blah, blah, blah? No."
Mila doesn't just have thoughts about makeup — she also had some things to say about menstrual cups and period underwear! Watch the Instagram clip below. Thanks for your realness, Mila!
Bad Moms, which also stars Kristen Bell and Kathryn Hahn, is out in theaters on July 29th.