Mila Kunis opens up about what it was like being with Macaulay Culkin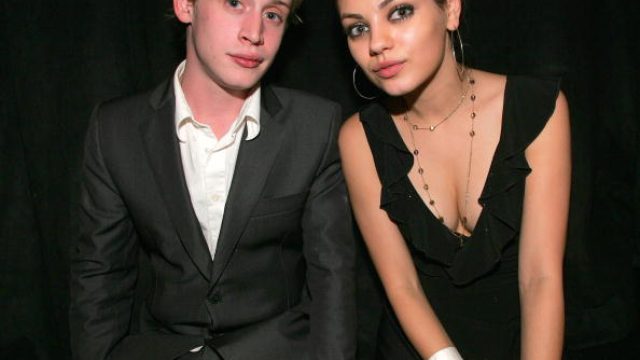 Being a celeb, I suspect that you eventually get used to paparazzi and fans being all up in your face 24/7. Apparently, though, there are distinctly different calibers of celebrity, and certain fans are…shall we say…a bit more overzealous than others. In a recent interview with Howard Stern to promote her new movie Bad Moms, Mila Kunis discussed what it was like to date Macaulay Culkin for nearly a decade.
Prior to fulfilling all of our That '70s Show shipper dreams by marrying Ashton Kutcher (aka, Kelso), Mila dated Macaulay for nearly nine years, starting in 2002 — meaning she dated him from ages 18 to 27, a seriously impressive length of time for her first serious relationship. Before dating Mila, Macaulay had actually been married to another actress, Rachel Miner, for four years.
According to Mila, just walking down the street with Macaulay was an ordeal. Given that he was already a huge child star thanks to starring roles in '90s classics like Home Alone before they even started dating, it's not too surprising that this was the case. But apparently, the Macaulay fans Mila encountered with him were particularly exuberant. Mila described the unusual way that fans would react to seeing her then-boyfriend in public.
"You couldn't walk down the street with him," Mila said. "Fans just screamed when they saw him. They didn't know how to react. It wasn't like a normal response to a celebrity. Fans responded in a very abnormal way to him."
Whoa. That sounds like a seriously stressful (and sorta scary) situation for any relationship. I mean, I *sort of* get where those fans are coming from because OMG it's Kevin McCallister, but the way Mila talks about it sounds like it was downright disturbing.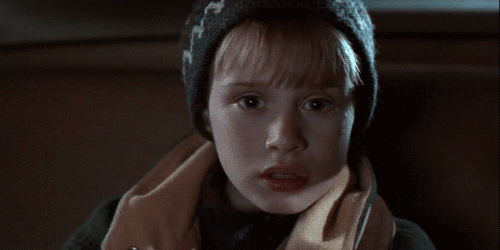 At the time, Mila apparently wasn't shy about telling people that she had no plans to marry her then long-term boyfriend. Howard Stern suggested that perhaps she'd only said that because she wasn't *really* in love with Macaulay, but Mila explained that, while that might've been the case, she'd actually had that anti-marriage stance since before she started dating the former child star.
"Since before we started dating, since I was like, 16, I told my dad, 'Just so you know, I don't believe in marriage.' And my dad's like, 'What did I just create?' And then at one point I was like, 'I'll get married when gay people are allowed to marry.' I literally was like, 'This is not for me!'"
Of course, Mila was 16 when she held that view, and things (and people) change. Obviously, her later relationship with Ashton was marriage material and made to last — the two have been together for over four years, married in 2015, and are already expecting a second child.