Mila Kunis brought her parents to tears after she surprised them with a gorgeous home renovation
When asked, "What do you want from your kids?" most parents would probably say something along the lines of "Just that they're happy!" But if you're a parent and you get really lucky, sometimes you kids will also give you super awesome stuff.
Such was the case when Mila Kunis renovated her parents' home because that is something you can totally do when you're Mila Kunis (a.k.a. someone who does have some money but also is just an amazing human being in general).
Speaking on an episode of My Houzz, the actress — who moved from Ukraine to L.A. at the age of seven — said "Home is a really safe place for me. It's warmth and comfort. It's a place that you can play around, and no one can judge you for it."
https://www.youtube.com/watch?v=Vzve6Gc1jCI?feature=oembed
"When I was 9, my family moved into the condo that my parents still live in," explains Kunis, who is now 33 and shares son Dimitri Portwood, 4 months, and daughter Wyatt Isabelle, 2½, with hubby Ashton Kutcher.
Kunis gushes about her parents, including "the greatest mom on the planet" Elvira Kunis, who took care of her and her brother Michael while still working full time ("magically, we had dinner on the table every night")and dad Mark Kunis, who is too proud to ask for help.
So, long story short, she wanted to preserve the childhood home she and her family cherish so deeply while simultaneously doing something special for her parents.
"Whoever's in the kitchen is isolated from everybody else," Kunis explained about making the condo's layout more open.
She added, "Spatially speaking, the furniture doesn't equal out in size, and the house kind of looks like Miami Vice circa 1994."
So what did Kunis do? Tore down the wall (with some help — she swung the initial hammer, but left it to the pros for the rest, as she was nine months pregnant at the time).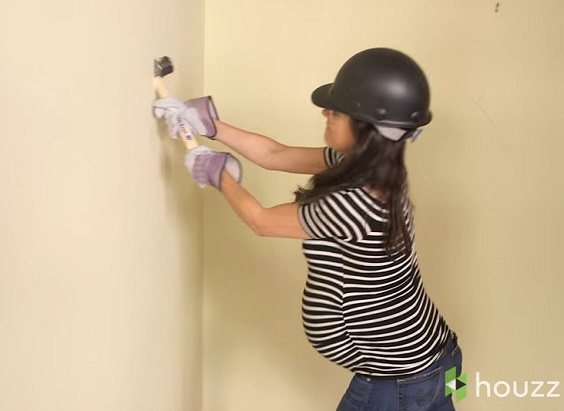 The actress eventually presented the finished, brighter, more modern space to her parents, who were only told they needed to leave the condo and were completely surprised with the results when they returned.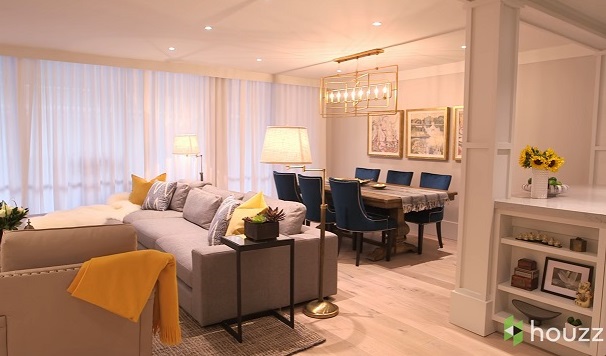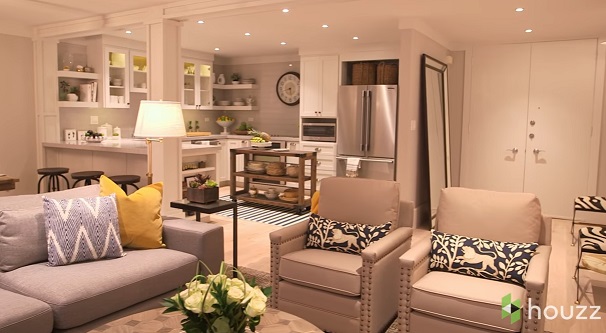 "There's just so much more air and light in that room, and I think that will translate into their whole life," Kunis said of the new look. "I definitely think there's gonna be a lot more Sunday dinners there."
And yes, there were waterworks, and we're not crying, YOU ARE.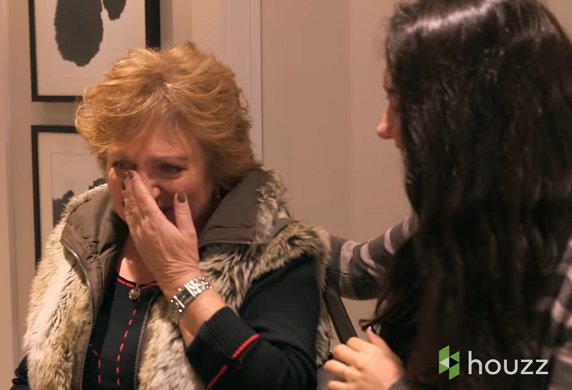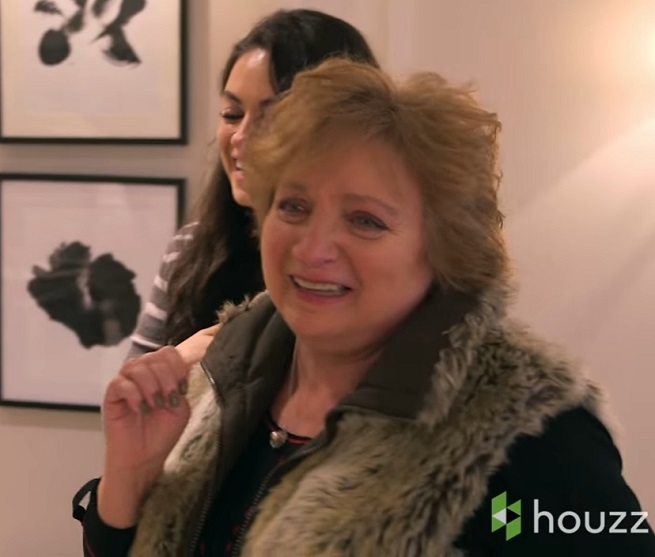 Kunis shows her mom and dad the new dining room table, which expands to fit her growing family for those get-togethers when she and Ashton bring Wyatt and Dimitri by.
And Papa Kunis proves the comedy apple doesn't fall too far from the tree when he's all, "It's enough [space] for six grandchildren here.
"Don't spread rumors, Dad. Don't start spreading rumors," Kunis jokes.
Kutcher even shows up to toast the new space, nodding in understanding when Papa Kunis is like, "We love you guys, but mostly we love our grandchildren."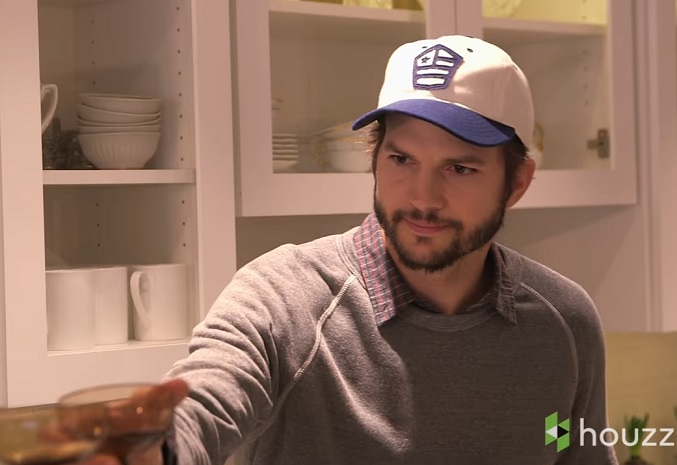 We are officially stanning for Mila Kunis' dad. Seriously though Mila, if you're ever itching to remodel more spaces, we can give you our number!