Mila Kunis showed off her blossoming baby bump in the cutest way with Ashton Kutcher
Celebrity couple of our teenage dreams Jackie Burkhart and Michael Kelso — oops! make that Mila Kunis and Ashton Kutcher — are already married, parents to daughter Wyatt Isabelle, and are expecting their second baby sometime very soon.
You probably knew all of that if you're Ashton and Mila #shippers, but you might not know that the too-cute-to-be-true pair took in a Los Angeles Dodgers game last night where they announced the team's starting lineup — wearing tons of Dodgers gear, of course — and Mila let the world see her growing baby bump.
While the pair was fairly private about their first pregnancy, and even about the start of their relationship, they're sharing their second pregnancy with fans — and we couldn't be happier!
Just look at how happy Mila was last night: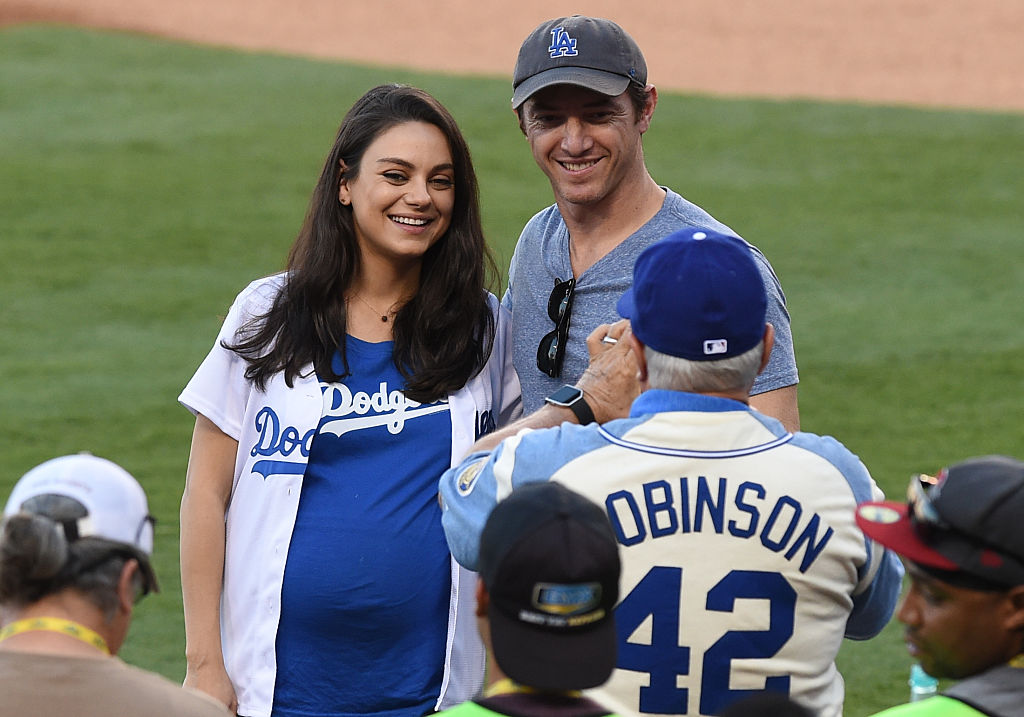 She's glowing!
And the lovebirds were having so. much. fun. on the field together.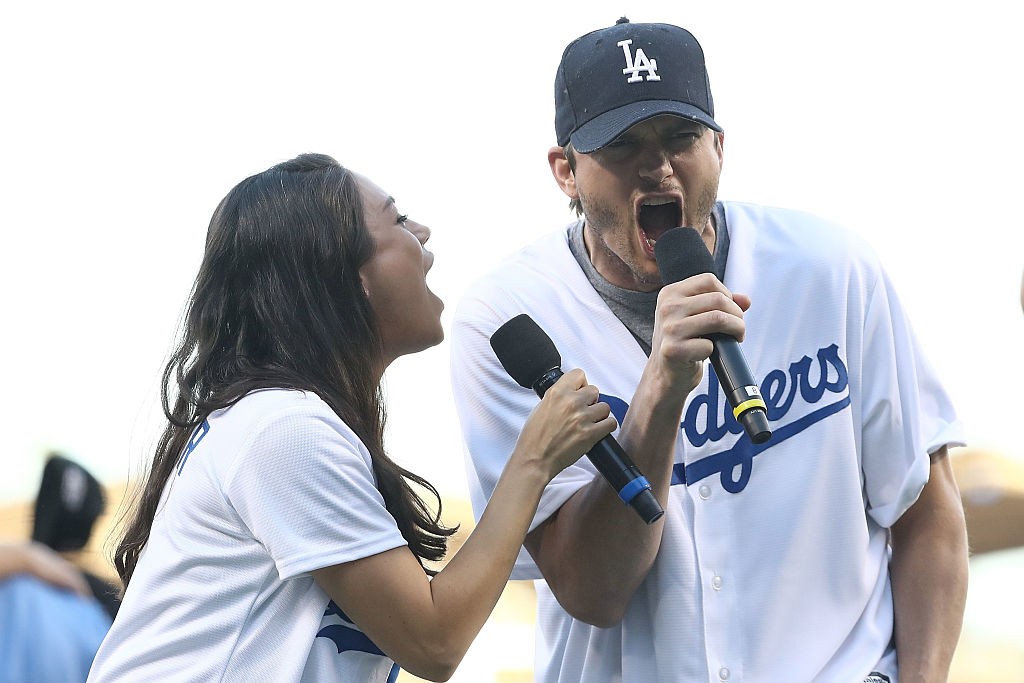 Go Dodgers! (They won, btw.)
Plus, there was this excessively cute moment.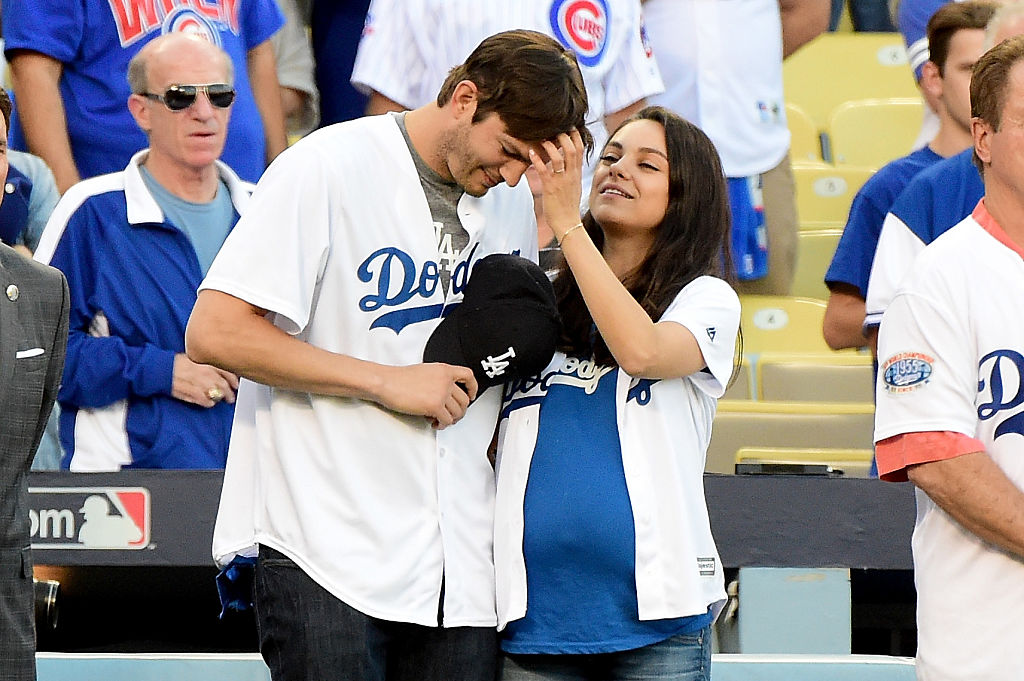 And this pinnacle of in-love adorableness.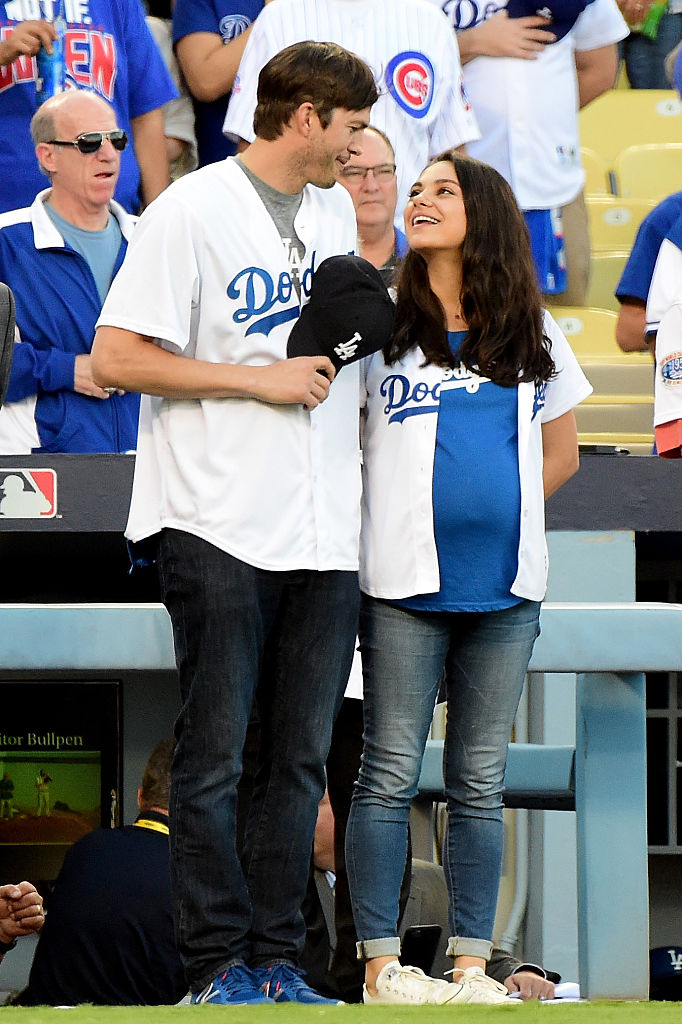 Cue the heart-eye emojis!
So all in all, we'd say it was a pretty good night.
Kunis recently said that she's already considering baby number three. She told Ryan Seacrest,
"I always say after the second one, we'll know if we need to have another one. I really do believe you know when your family is complete."
We certainly wouldn't be mad at another '70s Show spawn! Congrats to this sweet pair and we wish you all the best.