Here's why Mila Kunis and Ashton Kutcher don't plan on leaving money to their kids
The Kunis-Kutcher kids are not trust-fund babies. It's no secret that celebrity parents Mila Kunis and Ashton Kutcher could probably set up hefty trust funds for their children to inherit, but they have no intention of doing so. They plan to pass their money onto charity instead.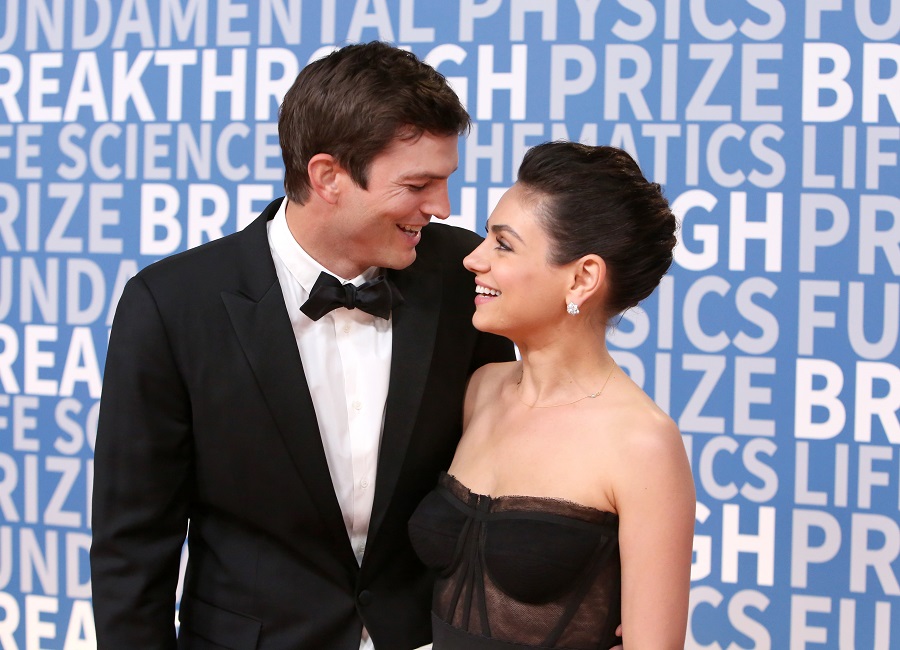 Kunis and Kutcher both got their start in Hollywood at a young age with roles on That '70s Show (Jackie and Kelso forever), and quickly rose in fame after. Various movies, TV shows, and business partnerships have meant a large accumulation of wealth for each as individuals and as a couple. But the pair plans on teaching their kids the value of the hard work and the lesson of privilege by not passing along inherited wealth to the next generation.
The couple has two children together: daughter Wyatt, who is 5 years old, and son Dimitri, 2 years old. In a 2018 interview on Dax Shepard's podcast, Armchair Expert, Kutcher dove into a candid discussion about how he and Kunis don't plan on perpetuating structural inequality with inherited wealth. It also works as a way to teach their children about money and privilege.
"My kids are living a really privileged life, and they don't even know it," he said. "And they'll never know it because this is the only one that they'll know. I'm not setting up a trust for them. We'll end up giving our money away to charity and to various things."
Kutcher went on to describe the traits he hopes his kids will develop without inherited money.
"I want them to be really resourceful. Hopefully, they'll be motivated to have what they had, or some version of what they had," Kutcher said.
Kunis has explained their parenting style before, sharing how she and Kutcher approach the holiday season, during which many kids are showered with gifts.
"So far, our tradition is no presents for the kids," Kunis told Entertainment Tonight. "We're instituting it this year because when the kids are [younger than] one, it doesn't really matter. Last year when we celebrated Christmas, Wyatt was two and it was too much. We didn't give her anything—it was the grandparents. The kid no longer appreciates the one gift. They don't even know what they're expecting; they're just expecting stuff."
Kunis went on to describe how she and Kutcher hope to dodge this expectation of excessive presents that children learn from experience.
"We've told our parents, 'We're begging you: If you have to give her something, pick one gift. Otherwise, we'd like to take a charitable donation, to the Children's Hospital or a pet—whatever you want.' That's our new tradition."
We admire Kunis and Kutcher's decision to teach their children the value of earning their money. We have a feeling that their kids are going to turn out pretty cool, if they're anything like their parents.