Mila Kunis and Ashton Kutcher had many "friendship breakups" before they got together
Mila Kunis and Ashton Kutcher have such an amazing love story. The duo, who welcomed their first child, Wyatt, back in October 2014 (and are now expecting a second!), have known each other since they met as co-stars on That 70's Show almost 20 years ago, so they've seen each other through ups and downs — including friendship breakups that happened before they were ever dating.
"We went through a period where I thought he was crazy," Mila admitted in an interview with Glamour. "At the height of his career, I was like, 'Ugh, I don't like you. I don't even know you anymore. You think you're such hot sh-t.'"
During these moments, they'd need to spend some time apart. They were "full friendship breakups," according to Mila. "And then we'd get back together and be like, 'Oh, sorry. I didn't mean to overreact.' 'That's OK.' All the time."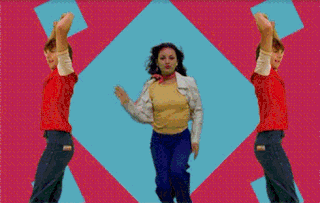 Turns out, these "breakups" were a super important part of building a solid foundation for their marriage. Now they know each other so well, they're practically the same person.
"I literally can't lie to him," Mila explains. "He can call me out on everything, and I can do the same, because there's nothing about the other person's face that we don't know."
TBH, their relationship sounds pretty amazing — two people who've known each other their whole lives and finally got their happily after ever. "It truly is being married to your best friend," Mila said. "That's a cliché; it's cheesy. But it's true." Hey, we think it's great! Check out the full interview with Glamour here!