All the congrats to Mila Kunis and Ashton Kutcher, who are expecting baby #2!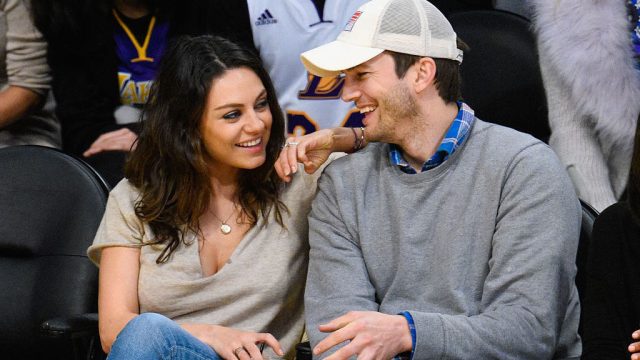 Mila Kunis and Ashton Kutcher's 20-month-old daughter Wyatt Isabelle is about to become a big sister! Just yesterday, Mila's rep exclusively told People that the actress is pregnant with the couple's second child, which is super exciting because these two love being parents.
"[Having a kid] does change the way you think and look at life," Mila told Entertainment Tonight. "I would never trade it for the world… But I know that when we decided to have a kid, we were ready to no longer be selfish. Or at least start the process, because innately, as humans, we are really selfish people." She added that having a daughter taught her to not only be a great mom, but to also be a great wife and great woman.
As for Ashton, he told Ellen Degeneres that his daughter made him realize just how much one can truly love another human being. He continued, "There's a great quote by Carlos Slim, and he said, 'Most people think they need to make a better world for their children, but the reality is we need to make better children for our world.' And I try to live by that. And I think I really look at this as the greatest opportunity of my life."
With all of this optimism surrounding their parenting, it doesn't come as a surprise that Mila was enthusiastic to expand the Kutcher-Kunis family late last year. When talking to Business Insider, the Bad Moms actress mentioned that, while she wasn't pregnant at the time, her and Ashton were definitely planning to have more children in the future – or not-so-distant future.
Congratulations, Mila and Ashton! We wish you nothing but the best with baby #2!