Mila Kunis and Ashton Kutcher's baby name will make "Anastasia" fans so happy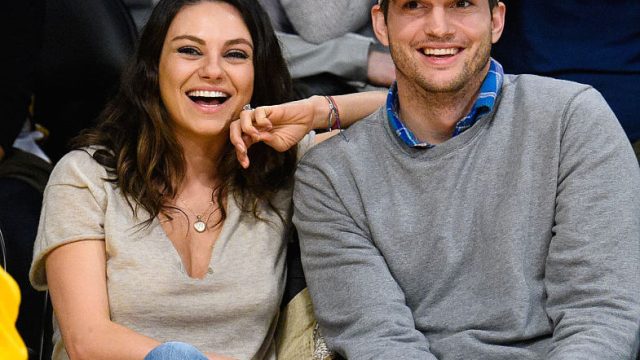 Earlier this week, Hollywood royalty was ushered into the world when Mila Kunis gave birth to her second child with Ashton Kutcher. And yes, there's a reason why we're using the phrase "Hollywood royalty" and that's because Kutcher's website just released the baby boy's name in a statement! Now, get ready to squeal with nostalgia-fueled glee because Mila and Ashton decided to name their son…
Dimitri Portwood Kutcher!
Why yes, that name is the name of Princess Anastasia's love interest in the 1997 movie Anastasia. Considering that our favorite song from the movie is "Once Upon a December," we think this name is pretty perfect for a part-Russian boy born during the last month of the year. (The Dowager Empress would approve, no?)
According to E! News, both Mila and Dimitri are happy, healthy, and prob ready to take on this wintry world. As for Wyatt (their firstborn daughter), we imagine that she's ready to be the type of big sister would who defend her lil bro from the evil forces of Rasputin. I mean, you'd have to be, right?
Now, when it comes to Ashton, we can't help but think he's a bit disappointed that his baby name of choice didn't make the cut. "A kid named Hawkeye! And it's like M*A*S*H… he could be a doctor!" Ashton told Conan, when speaking about his ideal name for the baby. Though this one is certainly…interesting, we can't but think they went with the right name choice in the end.
[tempo-video id="5233280396001″ account="4607804089001″]
Now, if you'll excuse us, we'll just be over here dreaming of Paris.