Mike Myers has responded to Verne Troyer's passing, and we're going to need more tissues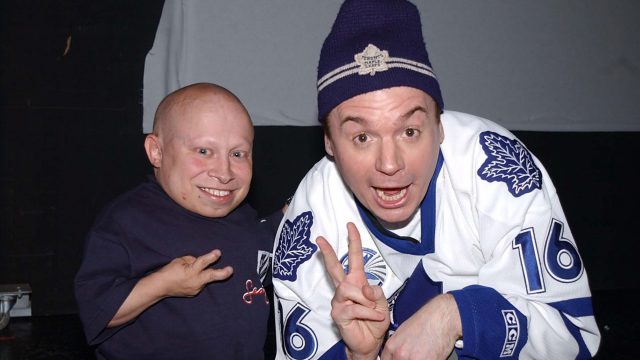 On Saturday, April 21st, the world was shocked and saddened to learn that 49-year-old actor Verne Troyer sadly passed away. The Austin Powers star's death was confirmed in a statement that his family shared on his social media accounts.
"Verne was an extremely caring individual," their statement read. "He wanted to make everyone smile, be happy, and laugh. Anybody in need, he would help to any extent possible. Verne hoped he made a positive change with the platform he had and worked towards spreading that message everyday."
The entertainment world is in mourning, and Troyer's former co-stars are speaking out about his passing. Mike Myers, who worked alongside Troyer in the Austin Powers films, expressed his condolences with a brief but emotional statement.
"Verne was the consummate professional and a beacon of positivity for those of us who had the honor of working with him," Myers said in a statement to ET. "It is a sad day, but I hope he is in a better place. He will be greatly missed."
Troyer was born with the genetic disorder known as achondroplasia dwarfism.
Throughout his time in the spotlight, Troyer suffered from alcoholism and had been in and out of rehab a few times. On April 3rd, TMZ reported that Troyer was taken to the hospital after the police received a report that he was drunk and suicidal. His family confirmed his hospitalization on his Instagram account. After reportedly being on some form of life support for the past few weeks, he passed away on Saturday, April 21st.
In addition to Mike Myers, other celebrities have also come out to show their support for the late star.
In the official statement regarding his death, his family also noted:
"Depression and Suicide are very serious issues. You never know what kind of battle someone is going through inside. Be kind to one another. And always know, it's never too late to reach out to someone for help."
They are also asking fans to make donations to The Starkey Hearing Foundation and Best Buddies in his honor.
May he rest in peace.