This might be why Victoria Beckham doesn't want to do a Spice Girl reunion shows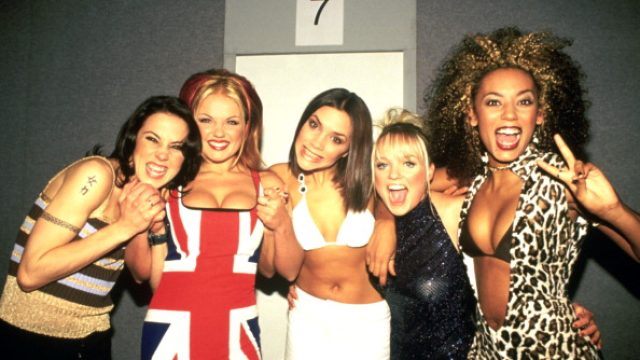 We're still giddy over the news that the Spice Girls are planning a reunion tour to celebrate the 20th anniversary of their Spice album. (All of the girl power, yassss!) But alas, the tour will be a little less posh than we'd hoped it would. Victoria Beckham, whom we all knew and loved as Posh Spice before she became a major fashion icon, will not be joining the tour.
We can't help but be a little devastated. The pain is real, Posh. But we know you know how we feel.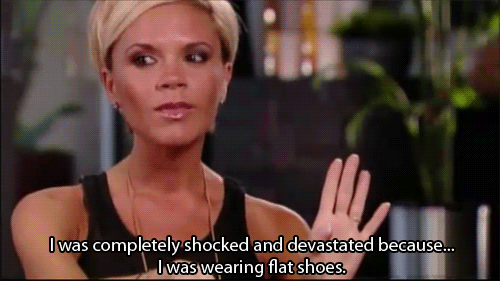 We can't help but wonder why Victoria Beckham doesn't WANNABE a Spice Girl anymore (see what I did there?). Recently, her former manager chimed in as to why this might be the case.
Simon Fuller, who managed the band back in the day, was recently named entrepreneur of the year at the Business Innovation Awards in Los Angeles. According to Global News, he took some time at the awards ceremony to address the Posh Spice sitch. The bottom line? It turns out Beckham was never really all that comfortable being a Spice Girl to begin with.
Fuller said, "Victoria, coming out of the Spice Girls, being married to David Beckham, launched a solo career. She never felt comfortable. Even in the Spice Girls – it was great fun, she was in the world's biggest group for two or three years – but she didn't feel comfortable."
Okay, wow. That is pretty major news and kind of explains why she's no longer in the entertainment biz. Beckham has of course gone on to become a major force the fashion world. She's been on the cover of countless fashion magazines, started her own design label and recently opened her latest store in Hong Kong. She totally slays at the fashion game.
Beckham's massive success as a fashionista isn't a surprise at all to Fuller. In fact, it might have even been his suggestion. Adding to his comments above, he said, "When the Spice Girls broke up, she had a few songs as a solo artist but she wasn't happy and she said to me 'Simon, I just don't want to do music any more. What do you think I should do?' It was one of those things that you get this kind of clarity of vision. I've known Victoria since she was 18 and her passion in life was always clothes. She was called Posh Spice because she always wore the best dresses and she knew everything about clothes…I said 'You should be in fashion. You should be a designer.'"
Good call. We love what Beckham does. Her Insta alone gives us all the #fashiongoals on the regular. She's clearly found her calling. Still, it would have been fun to see her spicing up our lives on the reunion tour. But hey, we've all done jobs we didn't love 100% so if that's the case, we understand.
We'll always love you, Posh.