These might be the most beautiful lipsticks you've seen in your life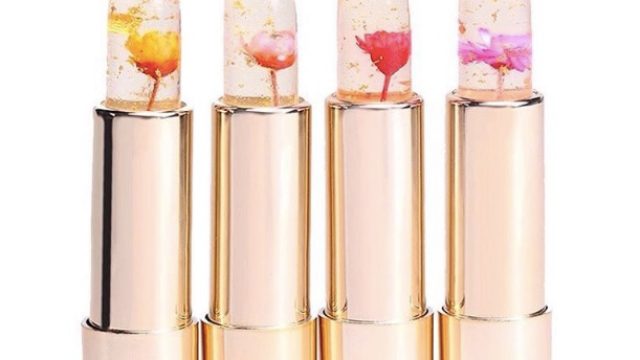 For beauty obsessives, makeup can be especially hard to resist if it comes in a unique package. We've seen pizza highlighter, an eyeshadow sticker set, and cat-shaped lipstick, and now there's clear lipstick that comes with a teeny tiny flower inside.
The lipstick seems similar to MAC's new color-changing lip balm, in that your body temperature affects the color that appears on your lips.
Of course, something this cool isn't readily available at your local Sephora. A China-based makeup distributer called Kailijumei sells the lipsticks, and not surprisingly, they are currently sold out. However, you can place a pre-sale order for the lipsticks, which are $30 a pop.
If you're looking for something bright, this is probably not the lipstick for you, since it is basically a gloss. Still, the aesthetics are undeniably spectacular, especially if you are a lipstick hoarder, ahem, collector! Who DOESN'T want to fill their Caboodle with a bunch of these babies?
BREATHTAKING.
As far as finding a less-expensive knockoff, Kailijumei warns against dupes that have questionable ingredients. Kailijumei lists their ingredients as candelilla resin, cocoa butter, beeswax, olive oil, citric acid, plant extracts, stearyl alcohol, grape seed oil, and lavender oil.