Michelle Williams responded to Mark Wahlberg's $1.5 million donation to Time's Up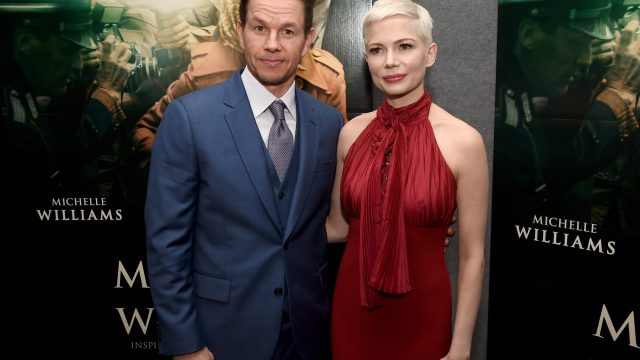 After news broke that Mark Wahlberg was paid $1.5 million for reshoots on the Ridley Scott film All the Money in the World — while co-star Michelle Williams reportedly earned less than $1,000 — people took to social media to complain about the perpetual gender pay gap affecting women in Hollywood and all over the world.
Wahlberg responded to the criticism by announcing he would make a $1.5 million donation to the Time's Up legal defense fund in Williams's name. Wahlberg's agency, WME (which also represents Michelle Williams), said it would donate an additional $500,000, bringing the total to $2 million.
The Oscar-nominated actress had offered to do the reshoots for free, after Christopher Plummer replaced Kevin Spacey in the film just six weeks before its scheduled release date. (The former  House of Cards star was recast following a number of sexual assault and misconduct allegations  against him.)
But on Saturday, January 13th, Williams responded to Wahlberg's Time's Up donation by reminding everyone that this story isn't about her.
"My fellow actresses stood by me and stood up for me, my activist friends taught me to use my voice, and the most powerful men in charge, they listened and they acted," Williams said in a statement. "If we truly envision an equal world, it takes equal effort and sacrifice."
She also commended Anthony Rapp, who was the first of many to come forward about Spacey in the fall, for his bravery in telling his story.
"Today is one of the most indelible days of my life because of Mark Wahlberg, WME, and a community of women and men who share in this accomplishment," Williams said. "Anthony Rapp, for all the shoulders you stood on, now we stand on yours."
While Wahlberg's donation is certainly welcome, some people wonder whether his gesture is really enough.
false false false
It's clear we need both women and men to raise awareness about the gender pay gap. We can only hope Wahlberg's action is a step in the right direction.