Michelle Williams is wearing the perfect ~cool European girl~ outfit at the farmer's market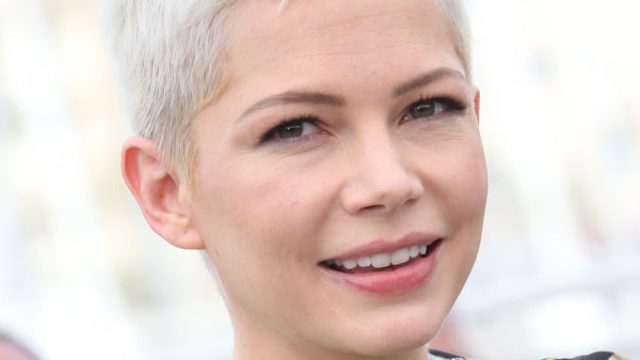 Michelle Williams has been fashion goals for a solid decade now. Her style is often a mix of classy, fun, flirty, and edgy all at the same time. It's impressive. But the latest photos of Williams are making us swoon EVEN MORE. The Manchester by the Sea actress is currently in Rome filming her latest film, All the Money in the World, and during breaks from filming alongside co-stars Mark Wahlberg and Kevin Spacey, she's been bopping around in enviably effortless European girl fashion. We are obsessed.
Here she is, just casually buying vegetables in a flawless outfit.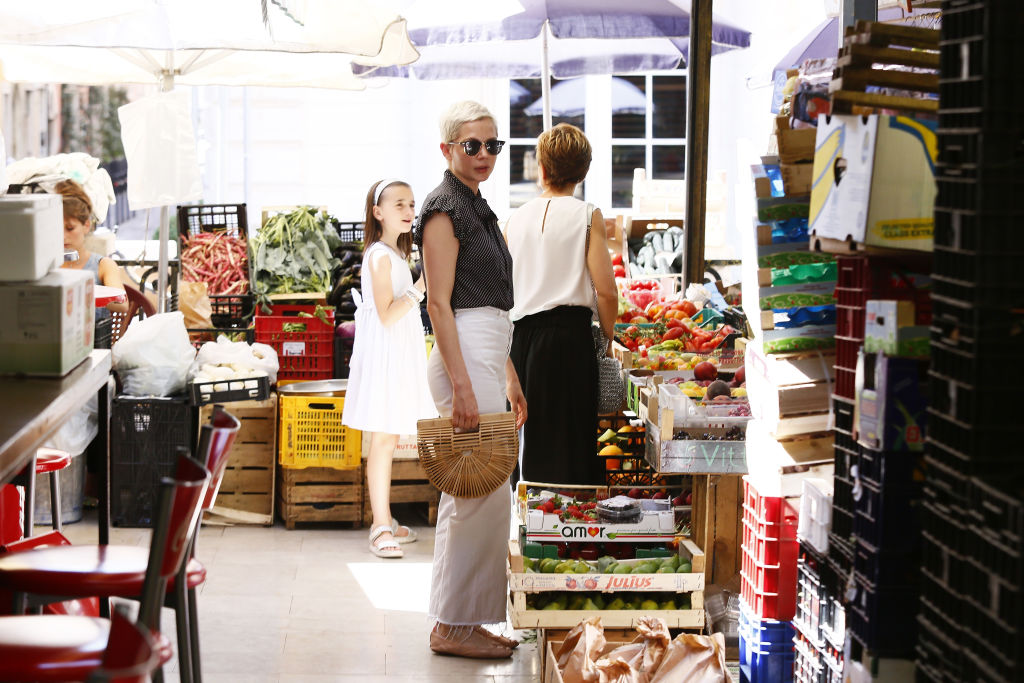 Right? Looks like a scene from a movie or a photo from a magazine. She's in her ELEMENT in Europe. Slay.
Look at her here just casually laughing with total strangers in an Italian market.
Let's look at a shot of that outfit close-up: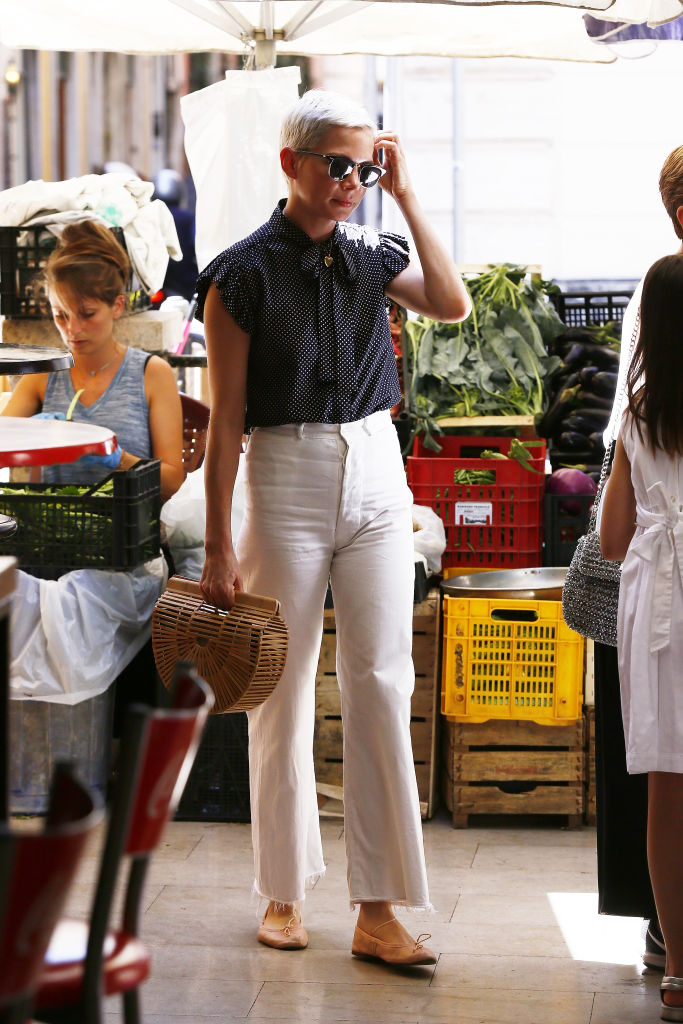 White, frayed jeans with ballet flats, and a full-collared top? Yes, please. It looks amazing from every angle!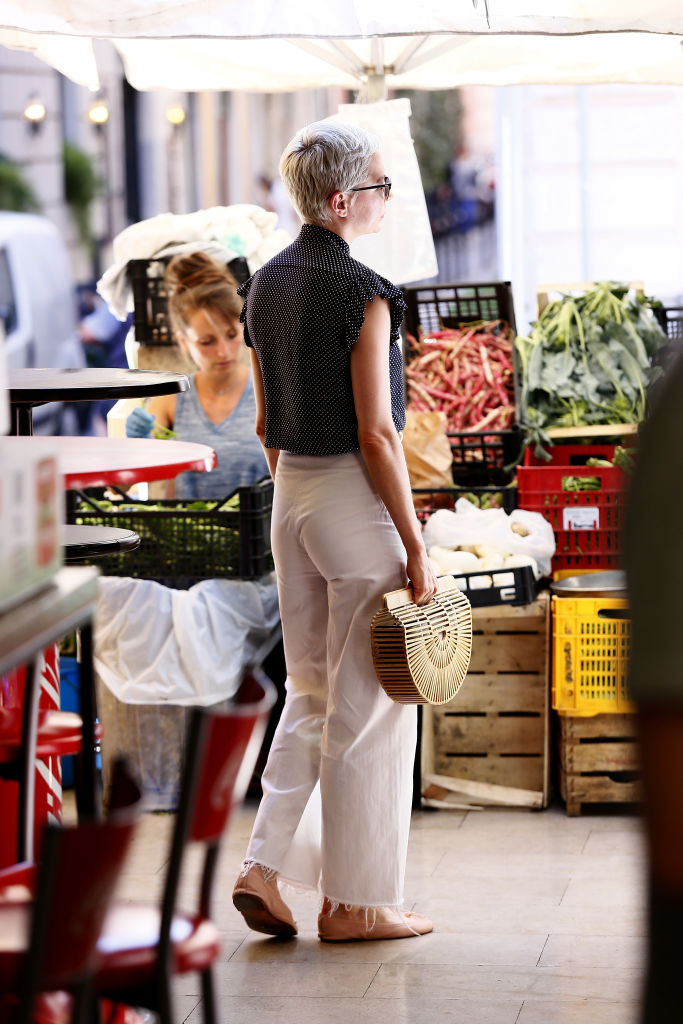 No matter how much time we spend in Europe or wistfully sifting through Instagram profiles of trendy girls, we don't think we'll ever be able to master Euro-girl fashion like Michelle does here. LOVE IT. Also, shoutout to actual European women for dominating this fashion trend for like, ever.
What's even more incredible is that Michelle has previously scoffed at the idea of her being a fashion icon. She said during an interview with Glamour in 2013:
"A style icon? I'm not a style icon. My life is a car pool, pajamas, and not showering every day. My real life is very different."
I think that's what makes Michelle's style so popular these days — it's fashion that we can generally relate to! Except, of course, the drop-dead gorgeous dresses she gets to rock on the red carpet at film festivals.
It looks like you're having a great time in Europe, Michelle! Keep up the style inspo! We can't wait to see more!